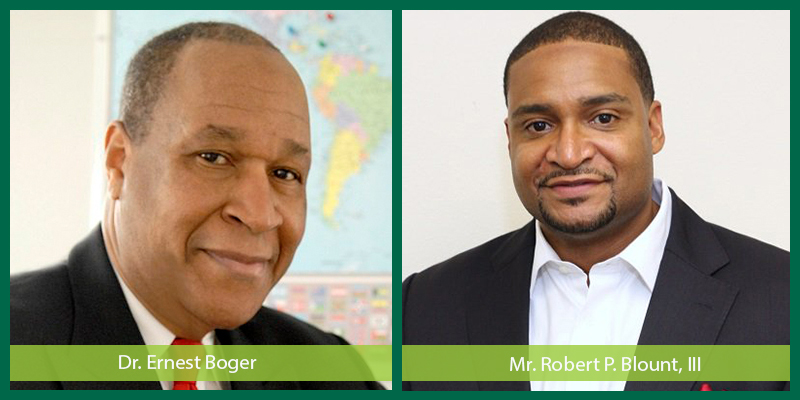 Join the USF African American Advisory Committee, Black Faculty/Staff Association, Institute on Black Life, and Ruth and Jerry Bell at the Kente Awards and Scholarships Luncheon on April 17, 2019. The Kente Awards recognize leadership in resolving educational and social problems as they relate to individuals of African-American heritage. This year, we are honoring Dr. Ernest Boger '65 as the Joyce Russell Kente Alumni Award and Mr. Robert P. Blount, III as the Joyce Russell Kente Awards Community Leader recipients.
We will also celebrate the academic accomplishments of our scholarship recipients for the Africana Studies Travel Scholarship, Black Faculty Staff Association Endowed Scholarship, Dr. Israel "Ike" Tribble, Jr. Endowed Scholarship, and the Ruth and Jerry Bell Endowed Scholarship. All ticket proceeds will benefit these diversity scholarships.
Please contact us to purchase your tickets or visit www.usf.edu/ua/rsvp.
Rhea F. Law, USF President
Every day USF is changing lives and shaping the future – through the impact we have on our students, the creativity and innovation of our faculty and researchers, and through meaningful service to our community. I am honored to help play a part in USF's next chapter.
Your Impact