Build USF Football Center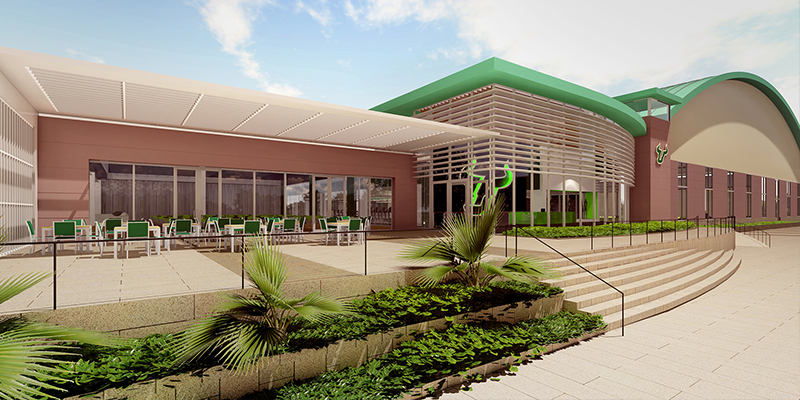 Now is your chance to build the future home of the Bulls' Football program. USF Athletics proudly unveils its vision for the new, $40 million in-door training facility. Recruiting the best and brightest student-athletes, coaches and staff is crucial to the future excellence of USF football and the Bulls' other highly successful programs.
Among the highlights included in the initial plans for the USF Football Center are:
• A stunning entry lobby and multi-purpose space for recruiting
• Indoor practice facility with a 100-yard turf field
• More than 12,000-square foot football strength and conditioning center
• Nearly 10,000-square foot football locker room
• Team auditorium with tiered seating
• Sports medicine and rehabilitation facility
• Nutrition center
The USF Football Center will serve as a tangible and dramatic exclamation of our commitment to student-athlete success and achieving at the highest level. A stunning first impression that will be utilized by all our sports programs, the center will serve as a spectacular new front porch to our impressive USF Athletics campus and highlight the winning tradition of USF football.