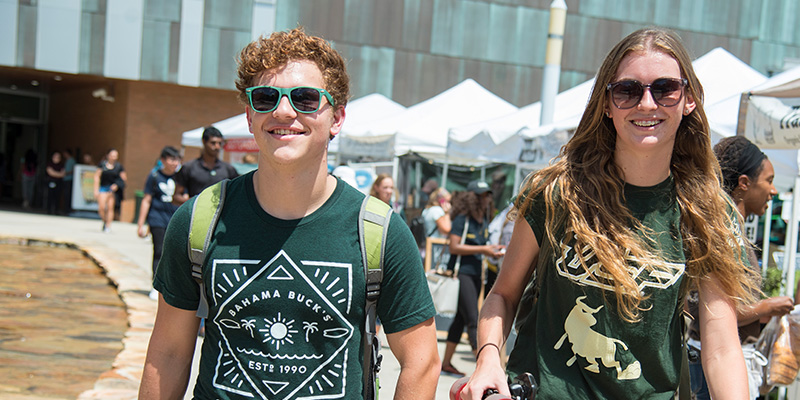 Naming Opportunities
Donors who provide significant gifts to USF may be uniquely honored by permanently linking their names with special facilties or programs. These naming opportunities are a testament to our lasting partnership with you, and bring distintion to you and to the University.
Gifts in Memoriam/Gifts in Honor of
Honoring a family member, friend, colleague, classmate or faculty member with a gift is a touching way to pay tribute to that loved one.
Gifts in Kind
Alternatives to monetary gifts such as equipment or books are always appreciated.
If you have any questions, please contact us.
Rhea F. Law, USF President
The growth and success of Tampa Bay is intrinsically linked with the growth and success of USF. There is so much potential, and the future is very bright.
Your Impact