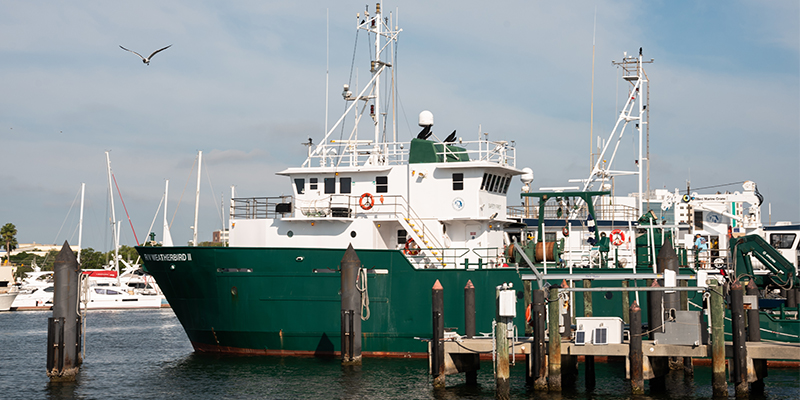 The 2018 red tide outbreak is the worst of its kind since 2005. The remnants from a 2017 bloom combined with new red tide cells that formed offshore in late summer, causing widespread fish kills, marine mammal mortalities and respiratory issues. Carried by the ocean currents this resulted in high concentrations along Florida's west coast which spread then spread to both Florida's Panhandle and the east coast.
Several USF faculty members in the College of Marine Science are actively researching red tide, helping guide the Florida Fish and Wildlife Conservation Commission (FWCC) through its monitoring and mitigation efforts.
Robert Weisberg, PhD, distinguished professor of physical oceanography, studies the origin of red tide blooms and their trajectory. Chuanmin Hu, PhD, professor of optical oceanography, generates unique satellite imagery in near real-time, helping monitor and study Karenia brevis, the organism that causes red tide. John Paul, PhD, distinguished professor of biological oceanography, created the USF-patented Tricorder Sensor. The hand-held device tests for K. brevis on-site, helping expedite the decision-making process in whether or not beaches or shellfish harvesting beds should be closed.
Your generous support can help fund this important research.