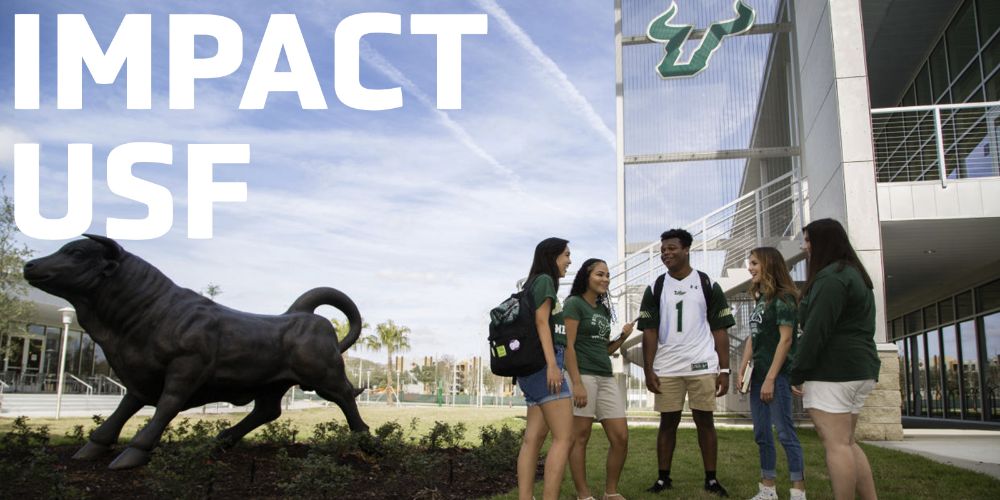 The Fastest-Rising University in America
The University of South Florida is a high-impact global research university dedicated to student success. Over the past 10 years, no other public university in the country has risen faster in U.S. News and World Report's national university rankings than USF. Serving more than 50,000 students on campuses in Tampa, St. Petersburg and Sarasota-Manatee, USF is designated as a Preeminent State Research University by the Florida Board of Governors, placing it in the most elite category among the state's 12 public universities.
Philanthropy plays a critical role in USF's success. From scholarships to facilities to athletic programs, there are many ways you can support the incredible momentum of USF. Please explore the many opportunities or, if you are ready, Give Now to make your impact today. Thank you for your support!