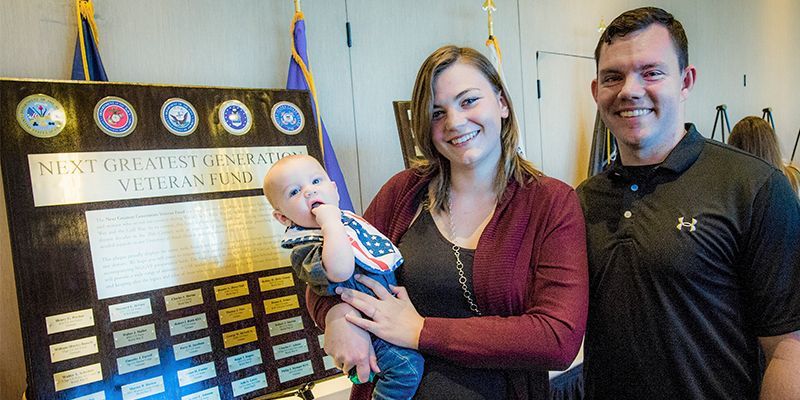 USF student veteran John Jacoby with wife Emilee and 5-month-old son Christopher at the award ceremony.
The Next Greatest Generation Veteran Award Fund gives families and friends an opportunity to honor and preserve the memories of their beloved veterans who served in wars of the 20th century while helping 21st century veterans achieve success beyond service through higher education.
The first award recipient, John Jacoby, is a U.S. Army veteran who served in Afghanistan and is enrolled at USF as a sophomore. He used the funds to provide for food and clothing for his family and to stay in school after a devastating fire burned down in his house in 2017.
The University of South Florida is ranked by Military Times as the #1 public university in the nation for student veterans, thanks in a large part to private support from donors like you.