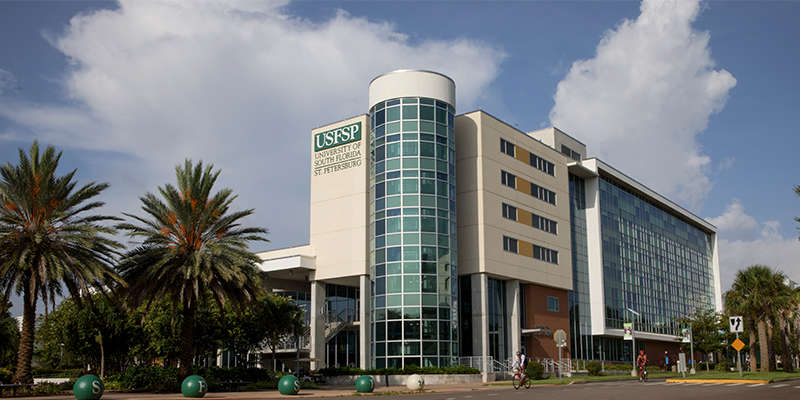 An Endowment Is The Gift of Growth
Endowment funds are critical to ensuring the vibrancy and financial stability of the University of South Florida. And our endowment continues to climb because of your support. The USF Foundation's long-term approach to investing your endowment is designed to assure consistent support to the programs you help. Endowments preserve gifts in perpetuity so they can sustain the university's mission of education, research, innovation, and community engagement.
Endowment donors have a unique opportunity to watch their gifts transform lives, knowing that their investment will strengthen the university and impact lives for future Bulls.
Endowments created at the University of South Florida allow donors to:
Make a lasting impact on the University of South Florida

Support their passion with lasting support

Establish a legacy to honor someone close to them

Enhance the impact of higher education while "paying it forward" for generations to come
Donors are informed of the ongoing impact of their endowment through periodic reports and other communications. View the prospectus and additional financial information
Frequently Asked Questions
What is an endowment?
An endowment allows donors to establish a legacy, by providing permanent support for the donor's specified University program, scholarship or any other initiative. This is made possible by investing the corpus of the donated gift, with the intention of achieving long-term growth, allowing for a portion of it to be distributed to the University each year. Endowments grow over time, enabling them to provided distributions which also grow and eventually exceed the value of the original gift.
Who manages the endowment?
The USF Foundation Board is the fiduciary for endowments. The management of endowments is carried out by the Board's Investment Committee, which is responsible for such matters as asset allocation, investment manager selection and spending. The Investment Committee is supported by its investment consultant and Foundation investment staff.
How can I establish and endowment?
Newly-named funds are established by the Board of Trustees upon receipt of a gift of $25,000 or more for an unrestricted endowned fund. Endowment descriptions are approved by the donor, the University department that is proposed to administer the fund and the Board of Trustees.
For more information, please contact us.
Rhea F. Law, USF President
The growth and success of Tampa Bay is intrinsically linked with the growth and success of USF. There is so much potential, and the future is very bright.
Your Impact