The Faculty & Staff Campaign
Employees are the heart of our university. Every day, you make a difference at USF by sharing your ideas, talents and abilities. Your participation in the Faculty & Staff Campaign is just one more way that you can join together with your colleagues to show your support for our university and make USF even stronger.
59 percent of USF employees gave through the Faculty & Staff Campaign last year. There are over 3,000 funds you can choose from to directly support your passions anywhere at USF. Any gift amount, even as little as $1, counts toward participation for your department. Take advantage of the opportunity and unite with your peers to make a difference today.
---
CAmpaign Events
---
2019-2020 CAMPAIGN LEADERSHIP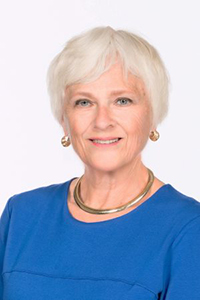 Karen Holbrook, Ph.D., Chair
Regional Chancellor, USF Sarasota-Manatee
Michael Kelly, Co-Chair
Vice President, USF Athletics
For more information on campaign specifics, including what funds you can choose from or how to give online, please visit our FAQ section. For questions, please email the Faculty & Staff Campaign or call the Faculty & Staff Campaign hotline at 813-974-4900.
Steven Currall, USF President
Our university is comprised of a fascinating fabric of individuals with different perspectives that inform each person's individuality.
Your Impact