The Faculty & Staff Campaign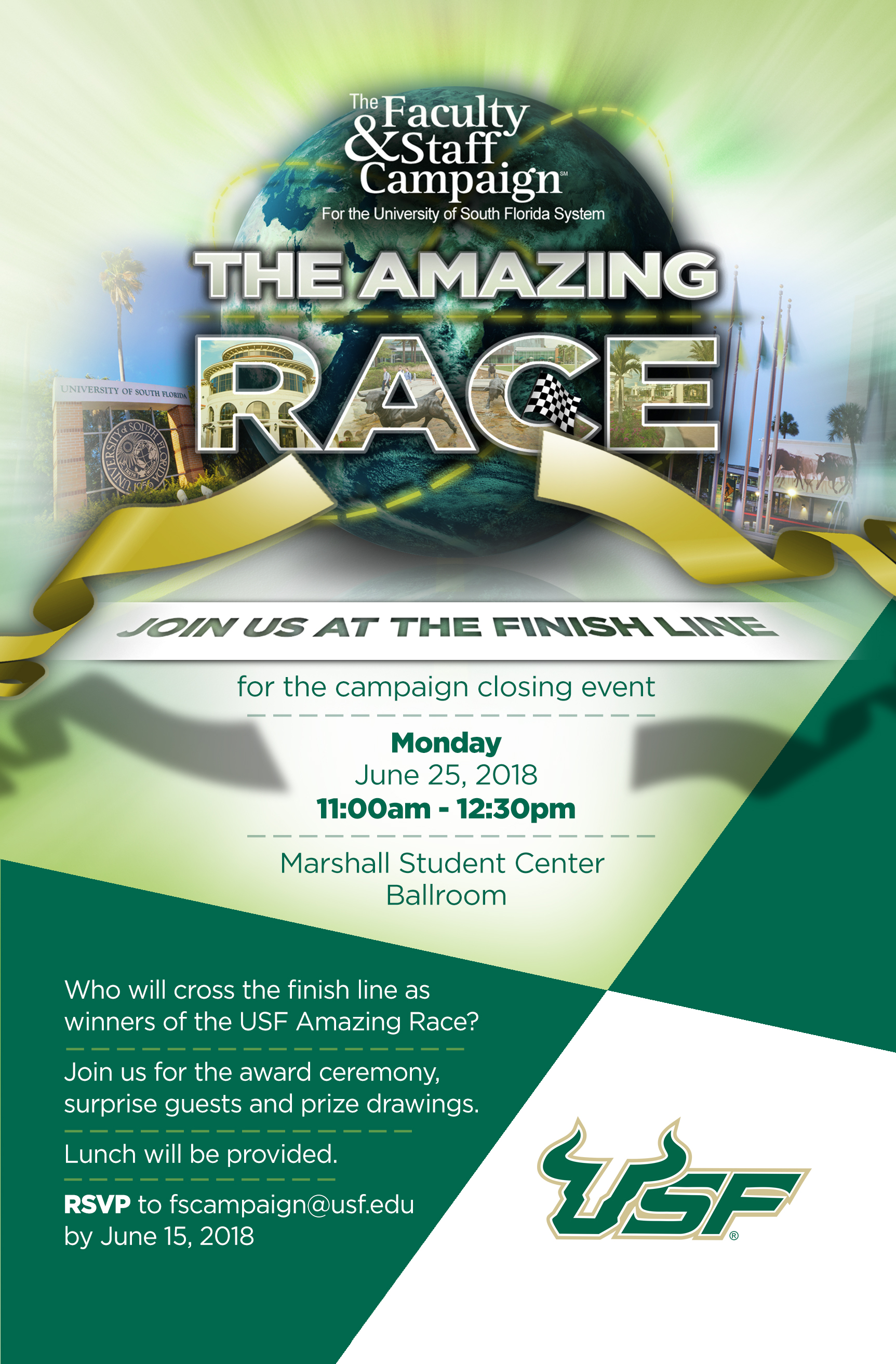 USF employees put the fun in fundraising!
Each year, thousands of dedicated employees take part in The Faculty & Staff Campaign for the University of South Florida System. Plus, there are many ways to make a gift to impact USF. You can give:
---
the amazing race

The theme for this year's Faculty & Staff Campaign is the USF Amazing Race! 32 units will race against each other across the USF System to complete and win challenges. Winners will be announced by President Judy Genshaft at the spring campaign closing event on June 25, 2018 at 11:00 am in the Marshall Student Center Ballroom.
2017 - 2018 CAMPAIGN LEADERSHIP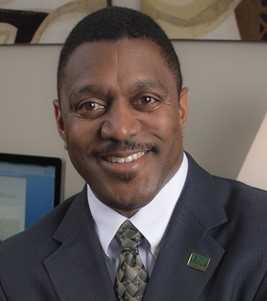 DR. KEVIN SNEED
Dean, USF College of Pharmacy

The USF System goal for this fiscal year is 53% participation across the Tampa, St. Petersburg and Sarasota-Manatee campuses. Any gift of $1 or more made between July 1, 2017 and June 30, 2018 will count toward this year's participation goal.
For more information, please email the Faculty & Staff Campaign or call the Faculty & Staff Campaign hotline at 813-974-4900.