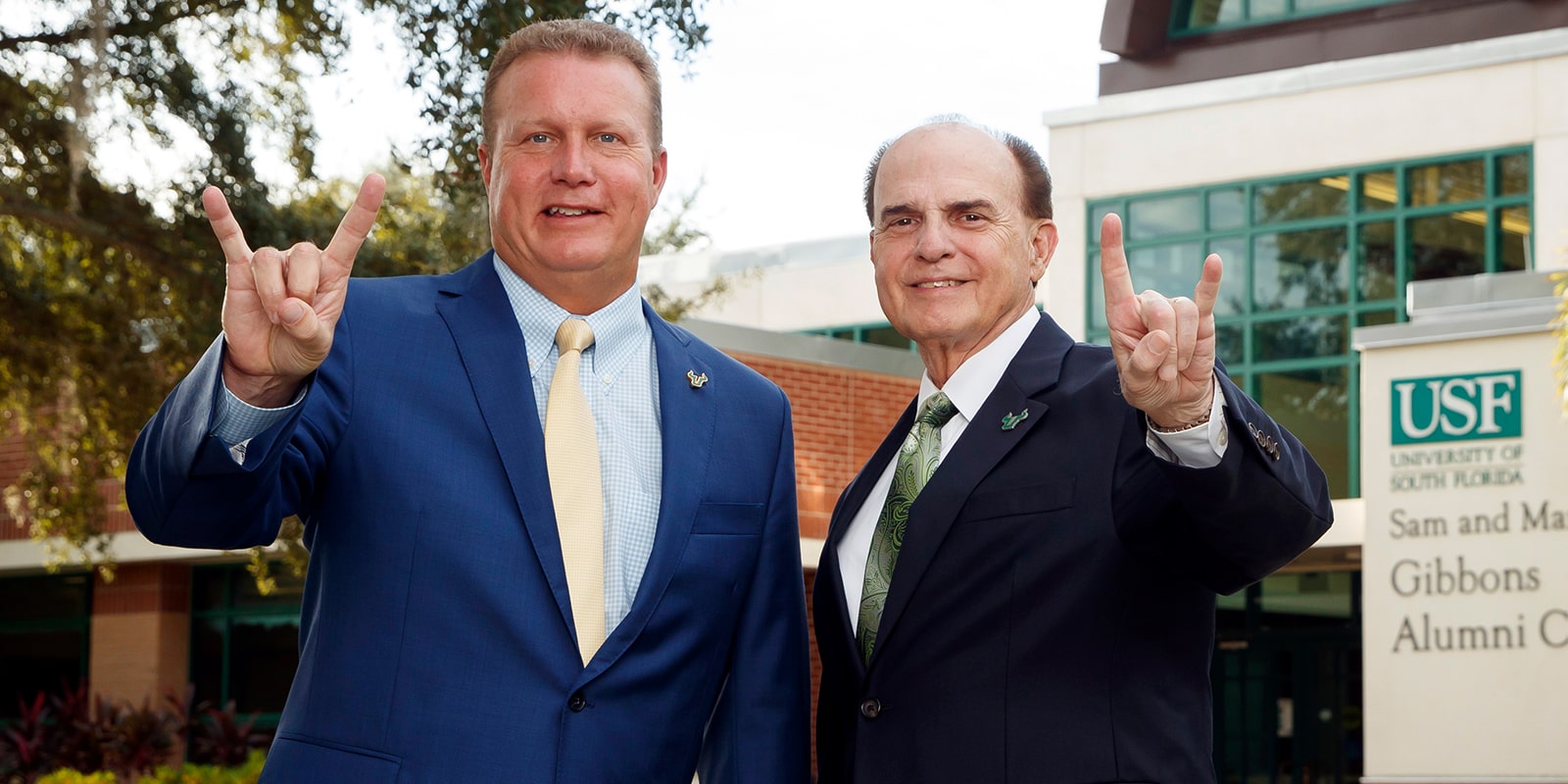 A Message From Foundation Leadership
The University of South Florida continues to be recognized as the nation's fastest-rising university — public or private. USF has reached its highest ranking ever as reported by U.S. News & World Report. We are No. 42 among all public universities in America and our momentum continues to build. Our remarkable progress is powered by talented students who strive for excellence, world-class faculty, dedicated alumni and generous donors who invest their talent and treasure in USF's future.
This was a record-breaking year for USF philanthropy with more than $151 million raised in fiscal year 2021-22. We continue to be humbled by your steadfast support and commitment to this wonderful university.
We hope you will be inspired by the many touching stories of philanthropy in this year's performance report. You'll read how Black Leadership Network scholar Jaqueria Lacy '21 was offered more than $1 million in dental school scholarships. You will see how Latino Scholarship Program alumna Kristen Corpion '10 gave back to support the next generation. You'll also learn how Bruce Mackey honored his late wife's final wish by dedicating his life to the service of others. The broad support of donors is felt across all three campuses.
For the first time, the Performance Report is all-digital, saving 100,000 pieces of paper and allowing for more stories illustrating the dramatic impact of your philanthropy.
We deeply appreciate your commitment to making a difference at USF. We rise together. Go Bulls!
Sincerely,
Jose Valiente '73
Chair, USF Foundation Board
Jay Stroman
Senior Vice President, University Advancement and Alumni Affairs
CEO, USF Foundation
---
View the Annual Performance Report
Rhea F. Law, USF President
The growth and success of Tampa Bay is intrinsically linked with the growth and success of USF. There is so much potential, and the future is very bright.
Your Impact