Thank you for considering making a gift to the University of South Florida. Gifts of all sizes make a tremendous impact. Your support will contribute to the ongoing success of USF and create a bold future.
Featured Funds
⦁ Athletics
⦁ Black Leadership Network
⦁ College of Arts & Sciences
⦁ College of Behavioral & Community Sciences
⦁ College of Education
⦁ College of Engineering
⦁ College of Marine Science
⦁ College of Nursing
⦁ College of Public Health
⦁ College of The Arts
⦁ Judy Genshaft Honors College
⦁ Latino Scholarship Program
⦁ Libraries
⦁ Morsani College of Medicine
⦁ Muma College of Business
⦁ Office of Veteran Success
⦁ OLLI-USF
⦁ Parent and Families
⦁ Patel College of Global Sustainability
⦁ St. Petersburg Campus
⦁ Sarasota-Manatee Campus
⦁ School of Physical Therapy & Rehabilitation Sciences
⦁ Taneja College of Pharmacy
⦁ USF United Support Fund
⦁ USF World
⦁ Women in Leadership & Philanthropy
⦁ Can't find what you are looking for? Search all funds.
Donor Giving Recognition
The University of South Florida recognizes alumni, donors and friends who demonstrate their belief in the value of higher education through generous gifts to USF including the Tampa, St. Petersburg and Sarasota-Manatee campuses. Individually and collectively, members of our donor recognition programs are making an impact and changing lives. Their generosity stimulates achievement and innovation in every corner of the university and beyond.
The President's Circle celebrates donors who make annual outright or cumulative contributions of $1,500 or more to any USF college, program or unit. Click here to learn more.
Our Recognition Societies honor donors who have made significant outright or cumulative commitments of $100,000 or more, or a planned gift to USF. Click here to learn more.
Corporate Matching
Many employers sponsor matching gift programs and will match charitable contributions made by their employees. Some companies also match retirees' or spouses' gifts. To find out if your company has a matching gift program, please click here.
Thank you again for your ongoing support. We could not do it without our USF family of supporters.
Go Bulls!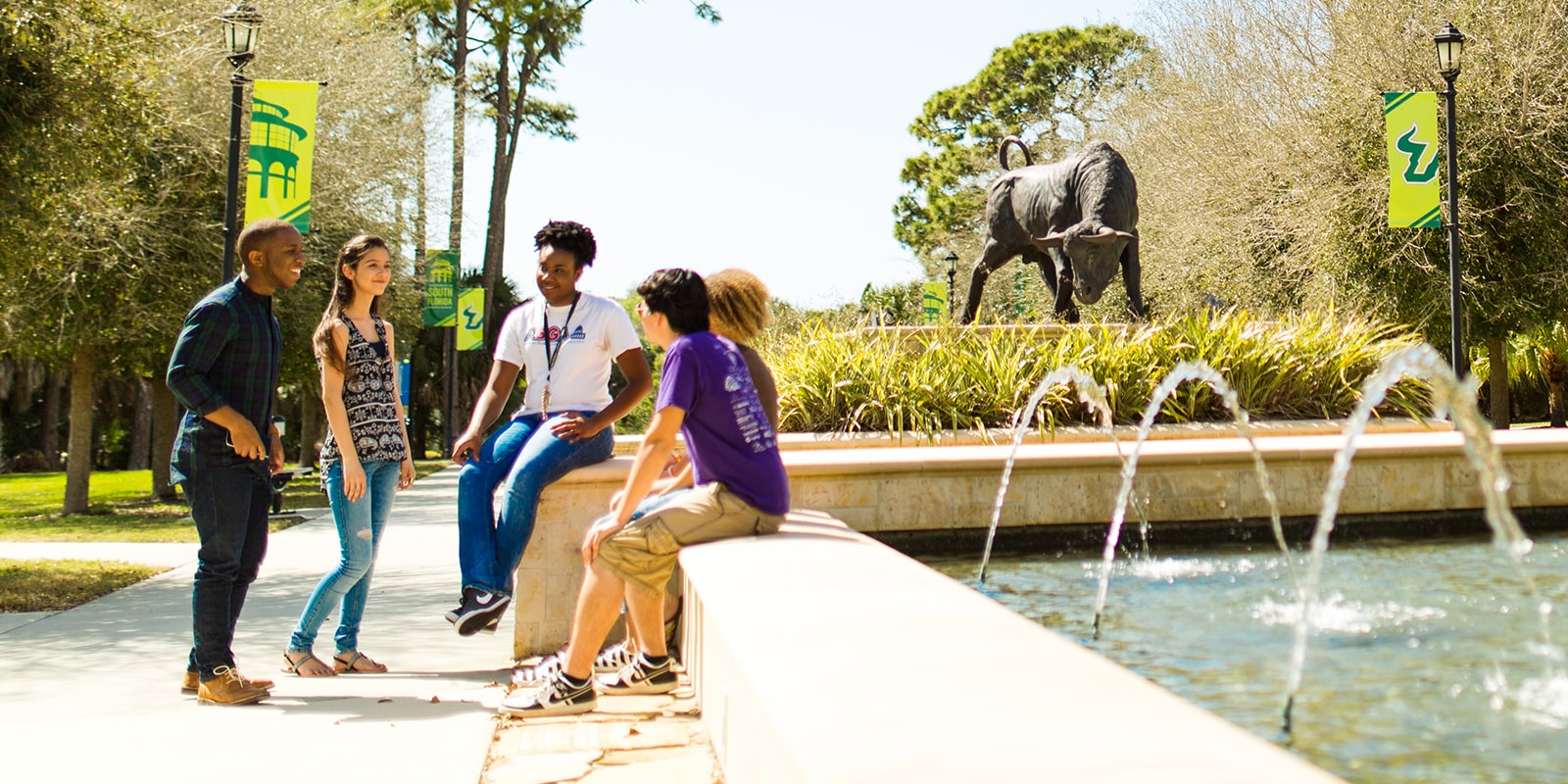 Rhea F. Law, USF President
The growth and success of Tampa Bay is intrinsically linked with the growth and success of USF. There is so much potential, and the future is very bright.
Your Impact