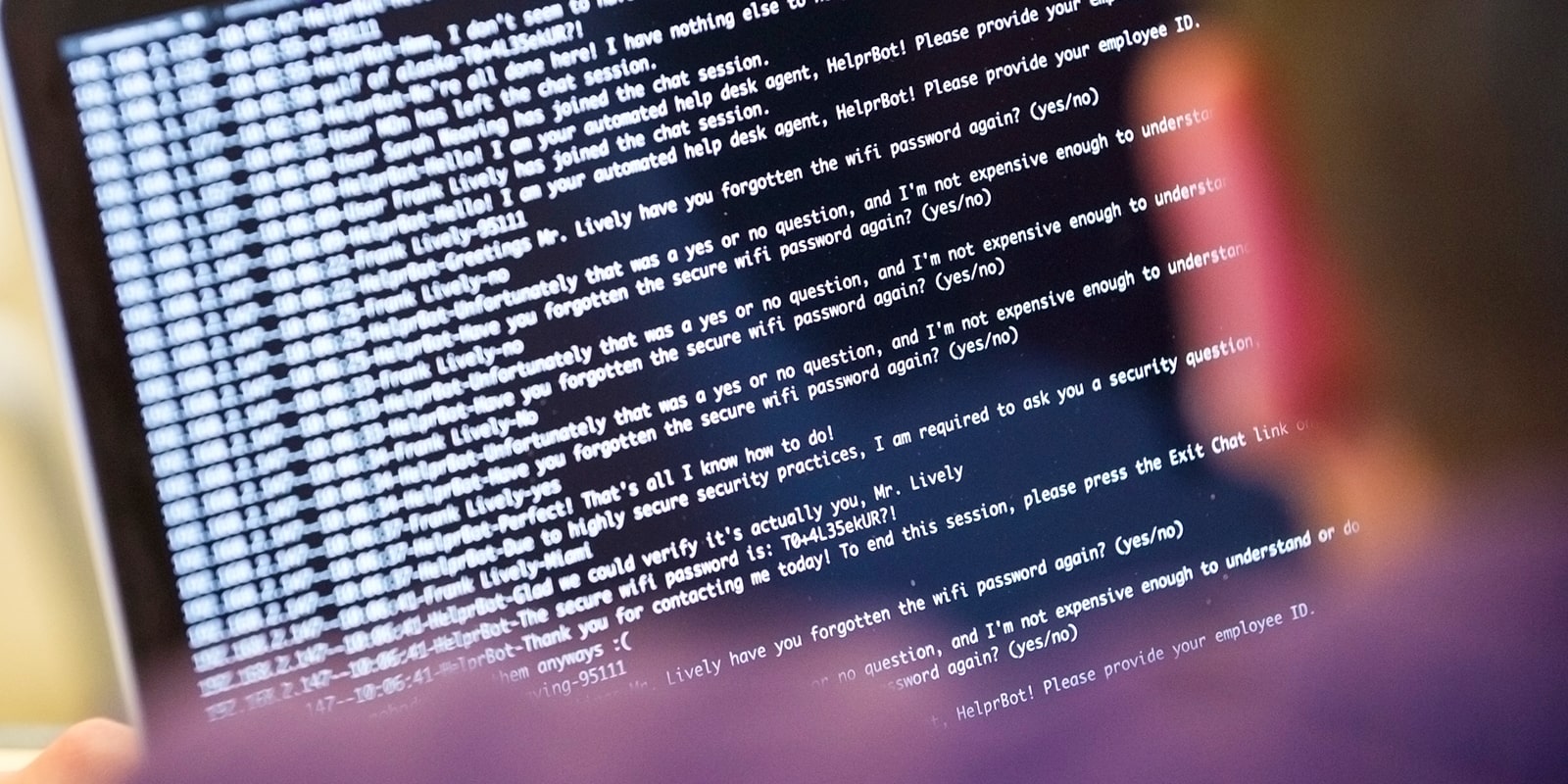 A $1.5 million investment by The Rapid7 Cybersecurity Foundation will fund the joint endeavor, providing hands-on learning opportunities to the next generation of cybersecurity professionals
Feb. 13, 2023
As part of a shared mission to create a safer digital world, Rapid7, Inc. (NASDAQ: RPD), a leader in cloud risk and threat detection, is partnering with the University of South Florida (USF) to create a cyber threat intelligence laboratory that will support interdisciplinary research efforts by faculty experts and students from four colleges and myriad disciplines.
The Rapid7 Cyber Threat Intelligence Lab at USF is funded by a $1.5 million investment from the Boston-based company's charitable arm, the Rapid7 Cybersecurity Foundation. This joint endeavor will catalyze new collaborative research efforts in cyber threat detection and support an inclusive approach to diverse talent development in cybersecurity. It will also provide USF students the opportunity for hands-on learning and cybersecurity skills development as well as real-world experience tracking global threat actors.
"Rapid7's investment in the University of South Florida will empower our faculty experts to advance new solutions and provide even more hands-on learning opportunities to our students as they prepare for careers in this high-demand field," said USF President Rhea Law. "The need for enhanced cybersecurity and safety is imperative on a local, national and global scale, and we are incredibly grateful to Rapid7 for their continued partnership and support."
"As the cybersecurity industry continues to face a growing global skills shortage, fostering and educating the next generation of cyber leaders has never been more important," said Corey Thomas, chairman and CEO of Rapid7. "USF has done an incredible job attracting and cultivating a rich pool of diverse and emerging talent in both faculty and students. President Law and her team have been outstanding partners in this endeavor and I look forward to sharing all of the progress this project makes towards cybersecurity education and accessibility."
The lab will launch by establishing an interdisciplinary faculty leadership foundation with a new directorship in the USF College of Engineering and endowed faculty positions created in four USF colleges: the College of Arts and Sciences, College of Behavioral and Community Sciences, College of Engineering, and the Muma College of Business. The lab will also work closely with the State of Florida's Cyber Florida initiative, based at USF.
"The collaboration with Rapid7 reinforces USF's commitment to advancing cybersecurity research and education by providing our faculty and students with invaluable access to real-world data and challenges," said College of Engineering Dean Robert Bishop. "This use-inspired approach benefits both the industry and our students, as they are trained on practical, relevant issues that are difficult to replicate in academic settings. It solidifies our position as a leader in this critical field."
"Rapid7's investment in USF is not only incredibly generous, but also timely in light of the need for ever better cybersecurity tools and strategies," said USF Foundation CEO Jay Stroman. "I am grateful to Corey and his team at Rapid7 for this gift and all of the benefits that will come for our students, our USF community, and all of us who live, work and play in the digital world."
• • •
About the University of South Florida
The University of South Florida, a high-impact global research university dedicated to student success, generates an annual economic impact of more than $6 billion. Over the past 10 years, no other public university in the country has risen faster in U.S. News and World Report's national university rankings than USF. Serving more than 50,000 students on campuses in Tampa, St. Petersburg and Sarasota-Manatee, USF is designated as a Preeminent State Research University by the Florida Board of Governors, placing it in the most elite category among the state's 12 public universities. USF has earned widespread national recognition for its success graduating under-represented minority and limited-income students at rates equal to or higher than white and higher income students. USF is a member of the American Athletic Conference. Learn more at www.usf.edu.
About Rapid7
Rapid7, Inc. (NASDAQ: RPD) is on a mission to create a safer digital world by making cybersecurity simpler and more accessible. We empower security professionals to manage a modern attack surface through our best-in-class technology, leading-edge research, and broad, strategic expertise. Rapid7's comprehensive security solutions help more than 10,000 global customers unite cloud risk management and threat detection to reduce attack surfaces and eliminate threats with speed and precision. For more information, visit our website, check out our blog, or follow us on LinkedIn or Twitter.
About the USF Foundation
The USF Foundation connects the university with donors who want to make a difference by providing private, philanthropic support to promote student success, academic initiatives, research, and other strategic priorities of the University of South Florida. Our donors celebrate the energy, vision, and future of one of the country's most exciting and engaged universities. Our people and programs, our ideas, our research, and our solutions comprise an ambitious plan to enhance healthcare, science, technology, education, business, the arts and global partnerships. Learn more at www.giving.usf.edu.
About the Rapid7 Cybersecurity Foundation
The Rapid7 Cybersecurity Foundation is a private foundation and a nonprofit grant-making organization, with over $1.5 million from Rapid7, its mission is to close the security achievement gap by making cybersecurity easier to access for the underrepresented, underserved, and under-resourced. It aims to democratize cybersecurity by promoting a diverse and inclusive cyber workforce; and advance security by supporting cybersecurity programs and solutions that are free and open. It does not make grants outside of its funding priorities or accept unsolicited grant requests. For more information, visit www.rapid7.org.