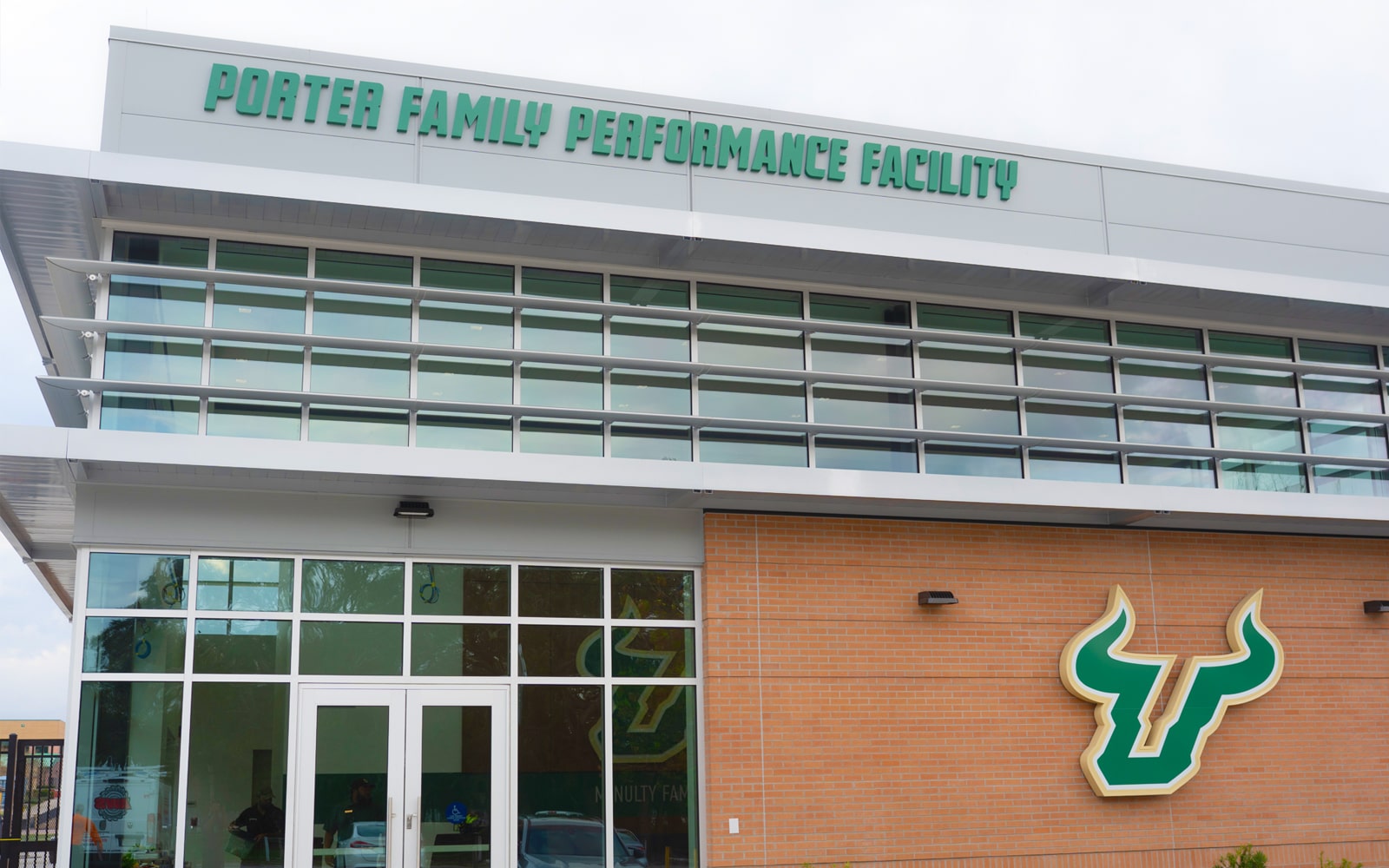 Jan. 5, 2023
The University of South Florida has announced a $5.1 million gift from J.D. Porter and the Porter Family to name its new Indoor Performance Facility. The Porter Family Indoor Performance Facility will help support all USF student-athletes.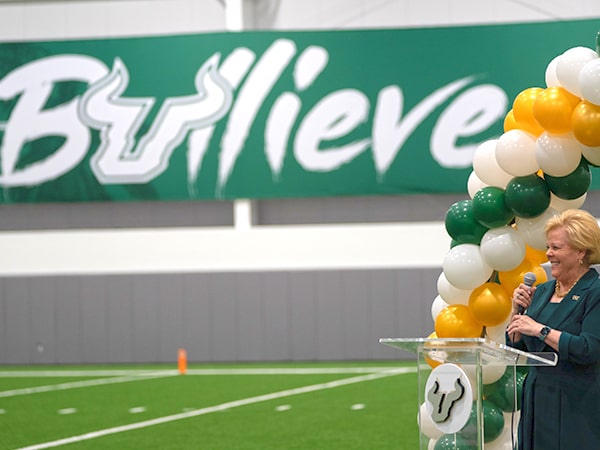 "The Porter Family Indoor Performance Facility will be a game-changer for our student-athletes as they prepare for their next competition – especially on days with inclement weather," USF President Rhea Law said. "We are incredibly grateful to the Porter family for supporting USF Athletics and the success of our student-athletes."
The Porter family are steadfast supporters of USF. The James H. and Martha M. Porter Endowment for Alzheimer's Research was established to benefit the USF Health Morsani College of Medicine's pursuit of collaborative Alzheimer's research with the USF Health Byrd Alzheimer's Institute. In addition, the Porter family started the James H. & Martha M. Porter Alzheimer's Research Equipment Operating Fund to support equipment purchases for use in that collaborative research.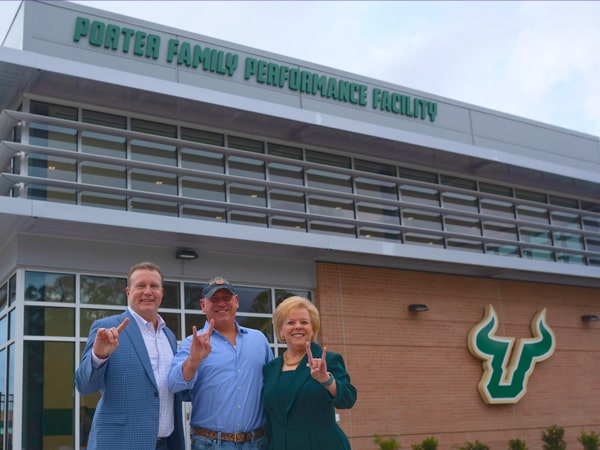 "Our family has been here for generations, and it's been really wonderful seeing the synergy at USF," said J.D. Porter. A strong board and strong university leadership who recognize the importance of athletics and education coming together. The right mix of people and the right team together made it easy for us to step up and do this for the community."
USF Vice President of Athletics Michael Kelly said the donors' generosity will continue to transform the lives of student-athletes for years to come.
"The impact of J.D.'s gift is truly transformational for our university. As we continue to challenge for conference and national championships, this facility will be a key element and it would not have been possible without the Porter family," Kelly said. "We are beyond grateful for their incredible support of USF Athletics."
J.D. Porter is known as a true land planner who is determined to create a sustainable development at the over 5,000-acre Wiregrass Ranch project in central Pasco County.
As the founder of the Wiregrass Ranch Foundation, J.D. and the Porter family remain committed to Pasco County and the broader Tampa Bay region. They are dedicated to increasing opportunities in the community through philanthropy, stewardship and innovation. Wiregrass Ranch is one of the largest regional developments on Florida's west coast and recognized nationally as a premier mixed-use community. Although still in its infancy, it is currently home to the Shops at Wiregrass, Florida Hospital Wesley Chapel, North Tampa Behavioral Health, and the new state-of-the art Pasco Hernando State College Porter Campus.
"I want to thank J.D. and the Porter family for stepping forward with this incredible gift that will benefit our student-athletes and the entire USF community," said USF Foundation CEO Jay Stroman. "This gift further cements USF's path to continued excellence both on and off the field."
The Porter Family Indoor Performance Facility is an 88,000-square-foot facility featuring a 100-yard turf field, observation deck, reception lobby and donor wall, outdoor plaza, scoreboards, video work area, officials locker room and restrooms. It is part of the USF Athletics Facilities Master Plan that includes additions and enhancements of facilities for all varsity athletic sports programs.