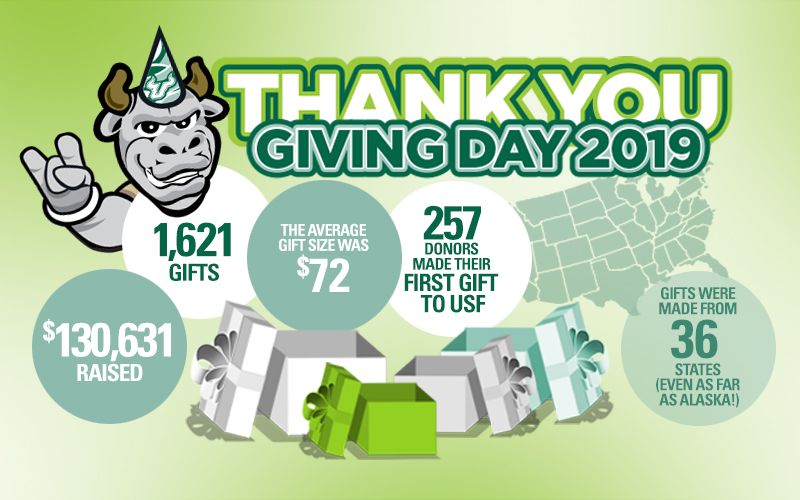 THank You For Making Giving Day 2019 a Success!
Because you joined forces with USF alumni, parents, friends, faculty and staff, you are now part of USF history — the most online gifts made in ONE day! 1,621 gifts were made totaling $130,631 on USF Giving Day. Your generosity has made a huge difference in the lives of our students.
Thank YOU for making a gift on USF Giving Day. You supported a cause meaningful to you and your generosity is greatly appreciated. Check out our thank you video below.