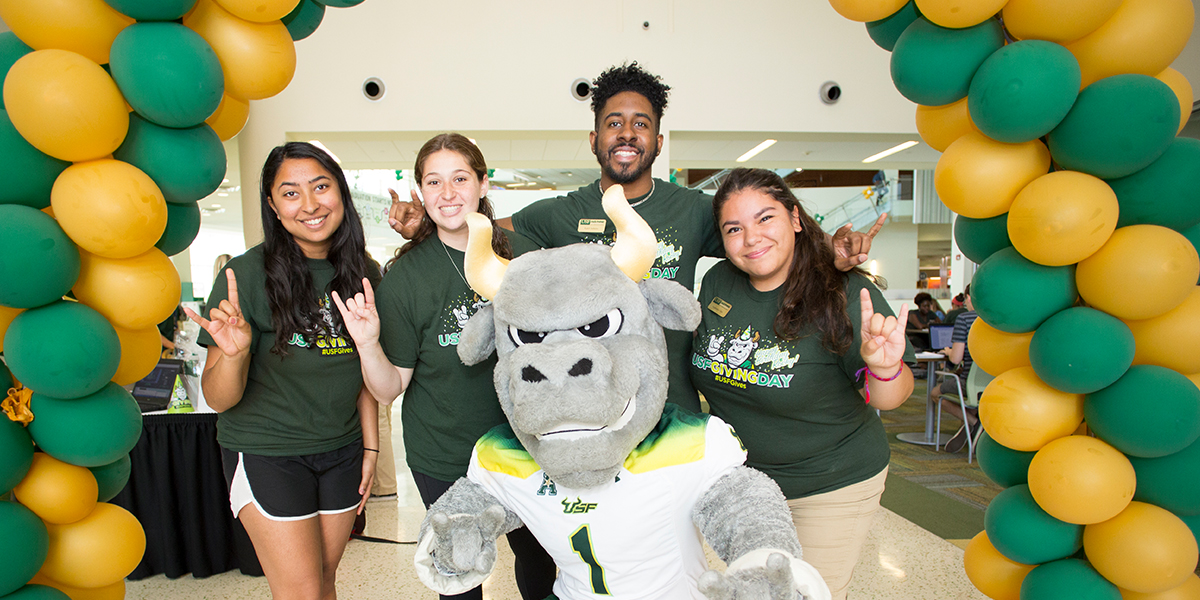 Thank You For Making An Impact on USF Giving Day!
WOW! Thank you to all of our USF Giving Day donors! You have come together to support the campuses, colleges, units and causes that were near to your heart at USF — our students and Rocky D. Bull are eternally grateful.
Tune in by liking and following the Advance USF Facebook page for our GRAND totals (Coming soon!) and checking out our thank you video below!