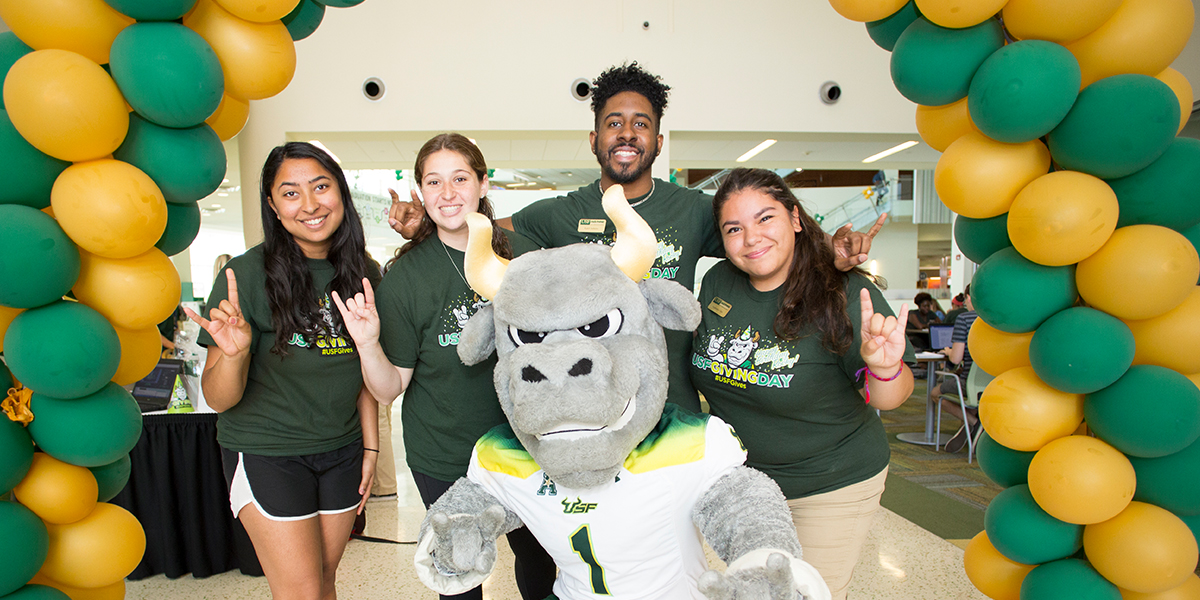 Save the date
USF GIving day is thursday, april 4!
Help us celebrate our beloved mascot, Rocky D. Bull's birthday on Giving Day 2019! The University of South Florida invites you to join alumni, family and friends worldwide on this special day to show your USF pride and support areas of the university that matter most to you.
You can support USF in three easy ways:
BE COUNTED.
Make your gift of any size on April 4! Be sure to like and follow the Give to USF Facebook page and attend the virtual USF Giving Day 2019 Facebook event for updates on how to make your gift.
SPREAD THE WORD.
Sign up to become one of Rocky's Roadies HERE and help spread the word.
SHARE YOUR BULL PRIDE.
Post your favorite USF photos and memories to social media using #USFGives and #HBDRocky and share why you support USF.