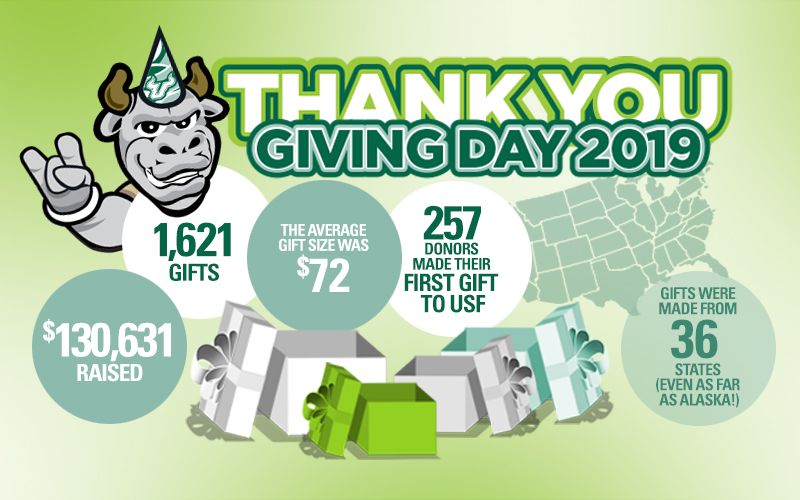 Thank You For Making An Impact on USF Giving Day!
Because you joined forces with USF alumni, parents, friends, faculty and staff, you are now part of USF history — the most online gifts made in ONE day! 1,621 gifts were made totaling $130,631 on USF Giving Day. Your generosity has made a huge difference in the lives of our students.
Thank YOU for making a gift on USF Giving Day. You supported a cause meaningful to you and your generosity is greatly appreciated. Check out our thank you video below and SAVE THE DATE for Giving Day 2020 on April 9!
Steven Currall, President USF System
This university belongs to all of us.
Your Impact