Programa de Becas Latinas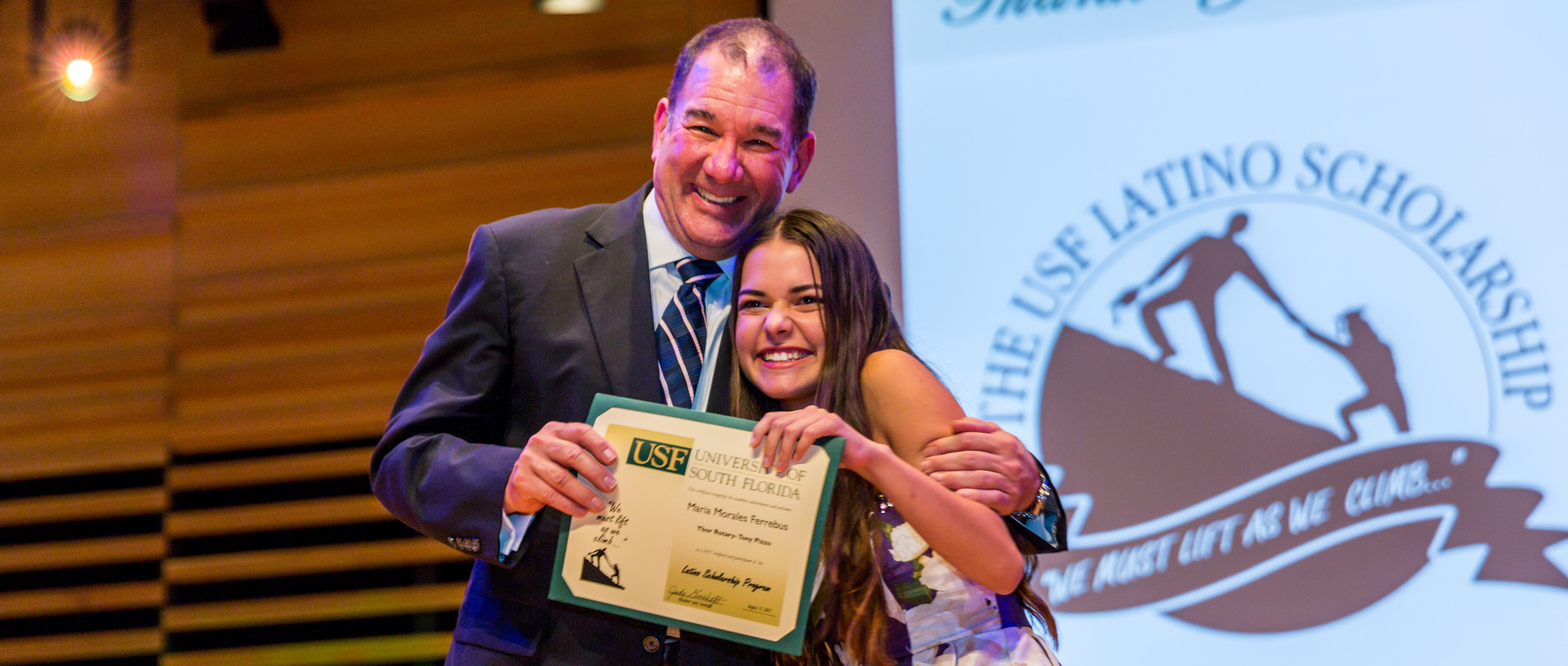 "DEBEMOS ELEVARNOS A MEDIDA QUE NOS ESCALEMOS"
El Programa de Becas de USF Latino es un grupo selecto de académicos que son reconocidos por sus méritos académicos y que demuestran necesidad financiera.
LO QUE SU APOYO PUEDE
Su apoyo brinda becas renovables a jóvenes hispanos que lo merecen, al tiempo que crea una red de mentores que conecta a los destinatarios con la comunidad latina y más allá.
Si desea crear su propia beca, por favor contactenos.
Steven Currall, President USF System
This university belongs to all of us.
Your Impact