Programa de Becas Latinas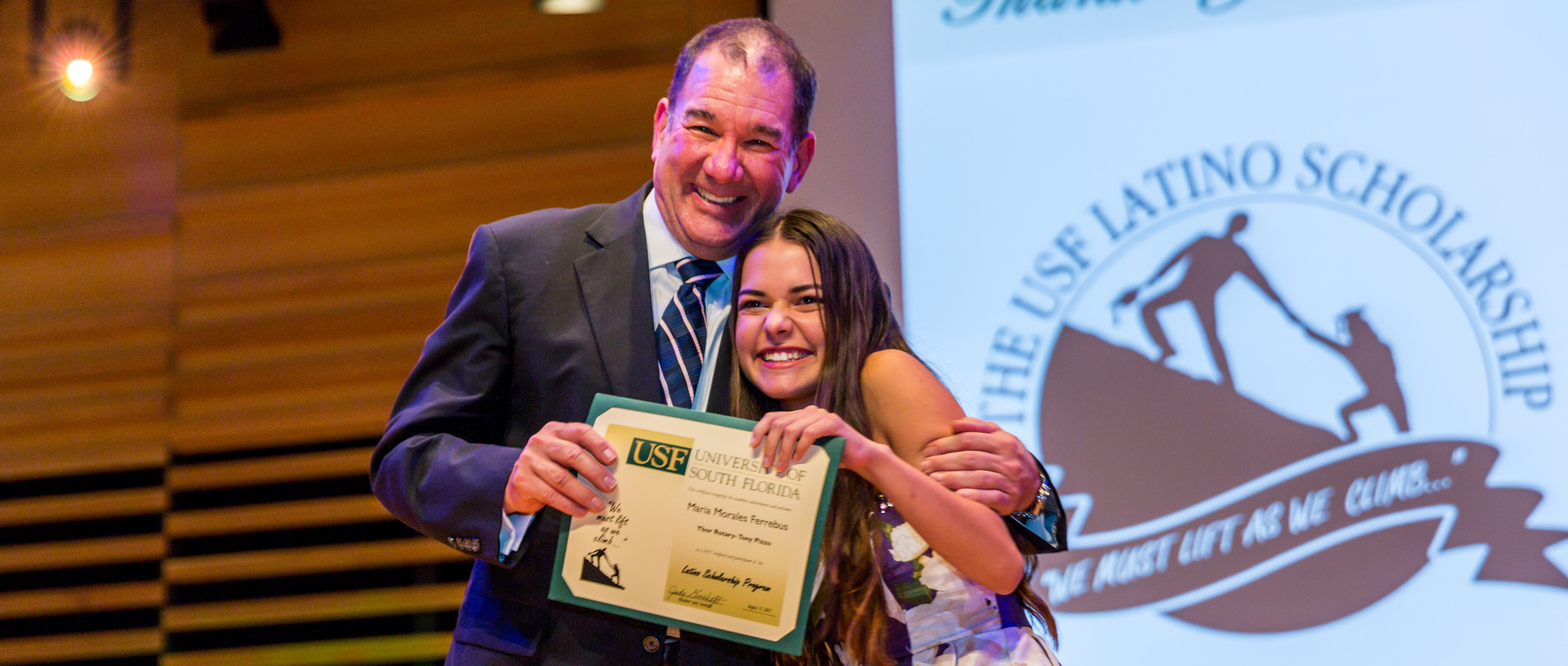 "DEBEMOS ELEVARNOS A MEDIDA QUE NOS ESCALEMOS"
El Programa de Becas de USF Latino es un grupo selecto de académicos que son reconocidos por sus méritos académicos y que demuestran necesidad financiera.
LO QUE SU APOYO PUEDE
Su apoyo brinda becas renovables a jóvenes hispanos que lo merecen, al tiempo que crea una red de mentores que conecta a los destinatarios con la comunidad latina y más allá.
Si desea crear su propia beca, por favor contactenos.
Rhea F. Law, USF President
The growth and success of Tampa Bay is intrinsically linked with the growth and success of USF. There is so much potential, and the future is very bright.
Your Impact