Black Leadership Network Scholarships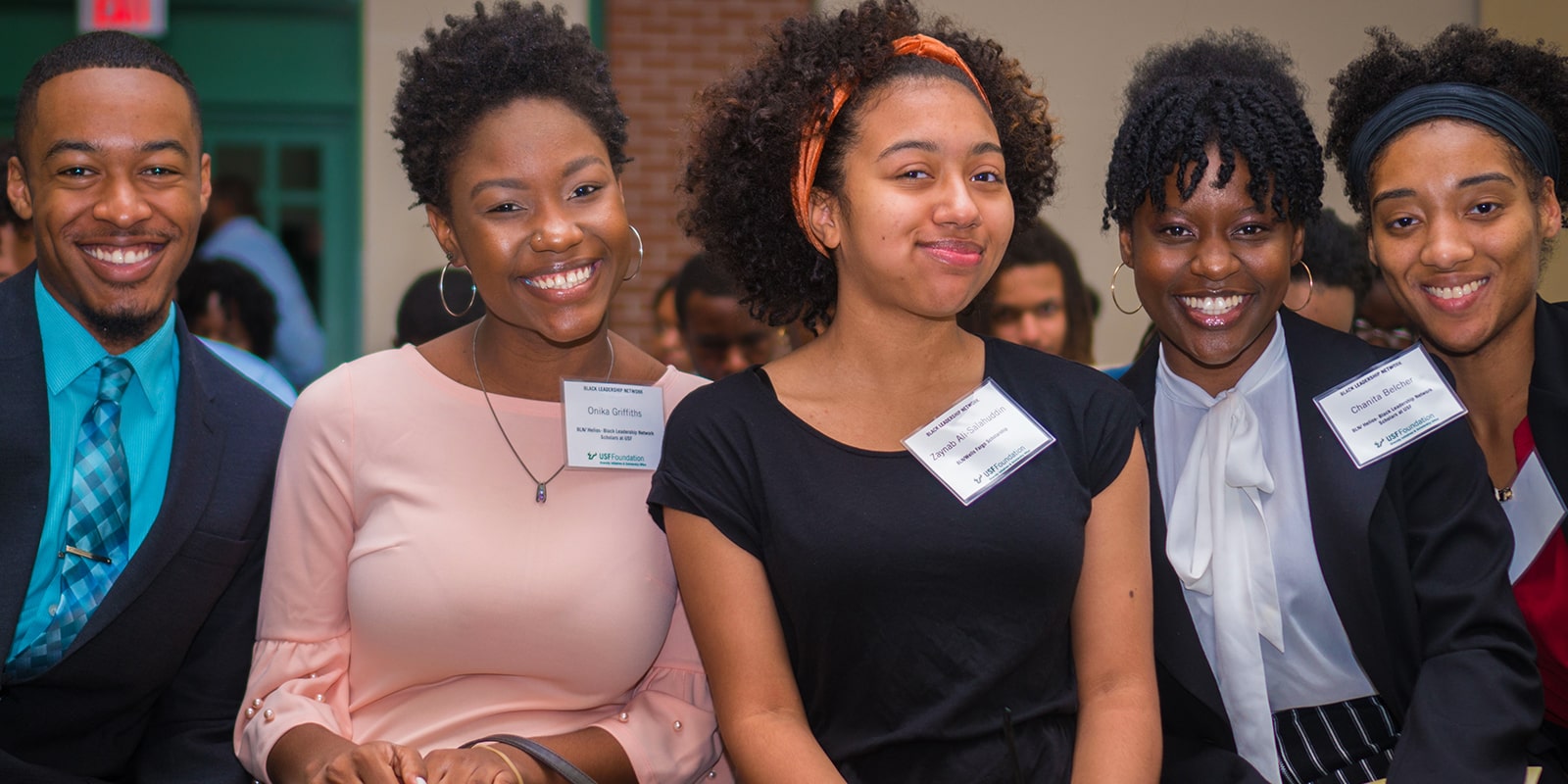 "The story I want to eliminate is that of a good student who just needed a thousand dollars to stay in school, but didn't have the money. "We want to make sure those students don't fall by the wayside because they don't have the funds. We want to give them a fair chance."
Jerry Bell
BLN Co-Founder
The Black Leadership Network is a partnership based group focused on enhancing the educational and leadership opportunities of USF Black/African American students and Black/African American student initiatives through the support of scholarships and programmatic initiatives throughout USF and in our communities.
Learn more about the USF Black Leadership Network
---
BLN/Artia T. Small Memorial Scholarship
BLN/Erica G. D. Daley Scholarship
BLN/Hon. Les Miller Jr. and Hon. Gwen Miller Scholarship
BLN/June Willman Memorial Scholarship
BLN/Krystal Evette Robinson Memorial Scholarship
BLN/Lisa Anne Mifflin Financial Services Scholarship
BLN/Lisa Anne Mifflin Public Policy Scholarship
BLN/Robert L. Greene Jr. - Be Great Memorial Scholarship
BLN/Salley Family Inspiring Scholar
BLN/The Adrien and Ashley Butler Possibility Scholarship
BLN/The Bell Family Scholarship
BLN/The Frazier Family Scholarship
BLN/The Narain Family Scholarship
Rhea F. Law, USF President
The growth and success of Tampa Bay is intrinsically linked with the growth and success of USF. There is so much potential, and the future is very bright.
Your Impact