Latino Scholarship Program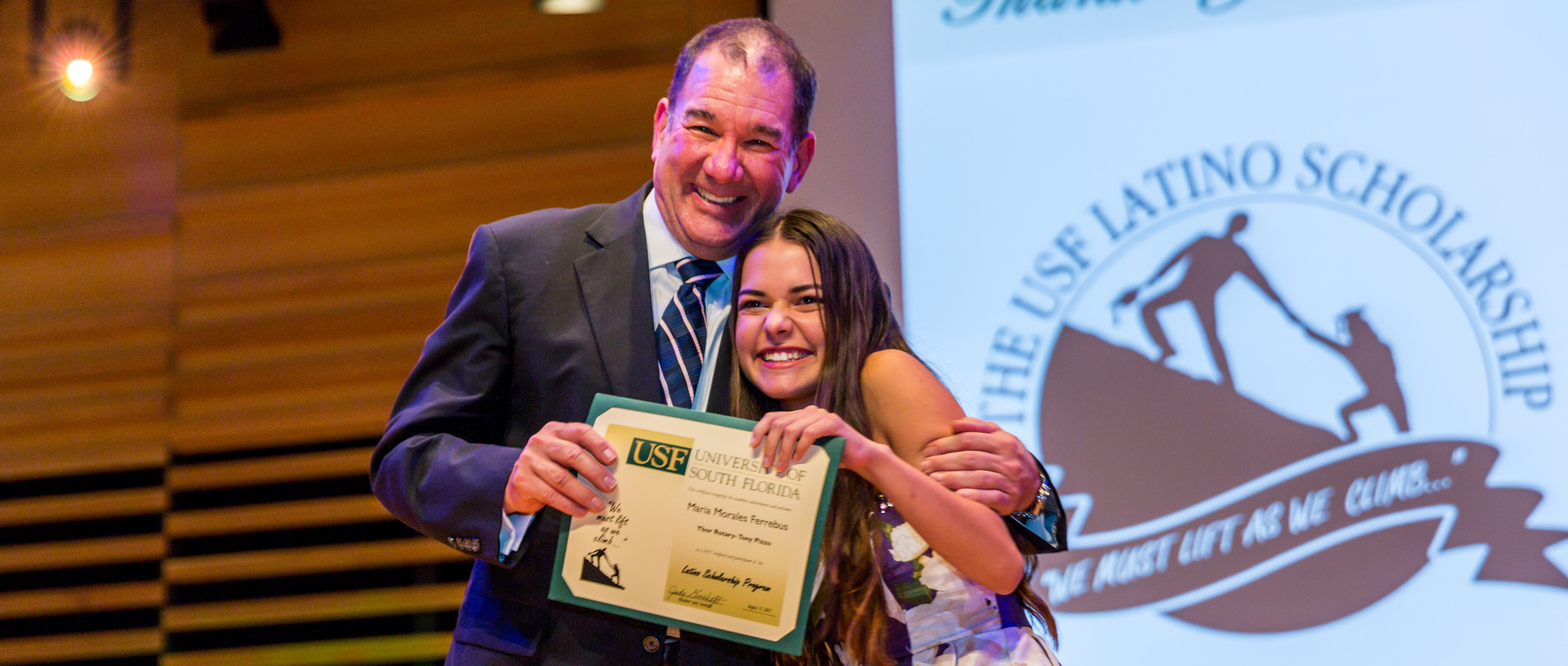 "WE MUST LIFT AS WE CLIMB"
The USF Latino Scholarship Program is an elite group of scholars who are recognized for their academic merits and who demonstrate financial need.
WHAT YOUR SUPPORT CAN DO
Your support provides renewable scholarships to deserving Hispanic youth, while also creating a mentorship network that connects recipients to the Latino community and beyond.

If you would like to create your own scholarship, please contact us.
Steven Currall, President USF System
This university belongs to all of us.
Your Impact