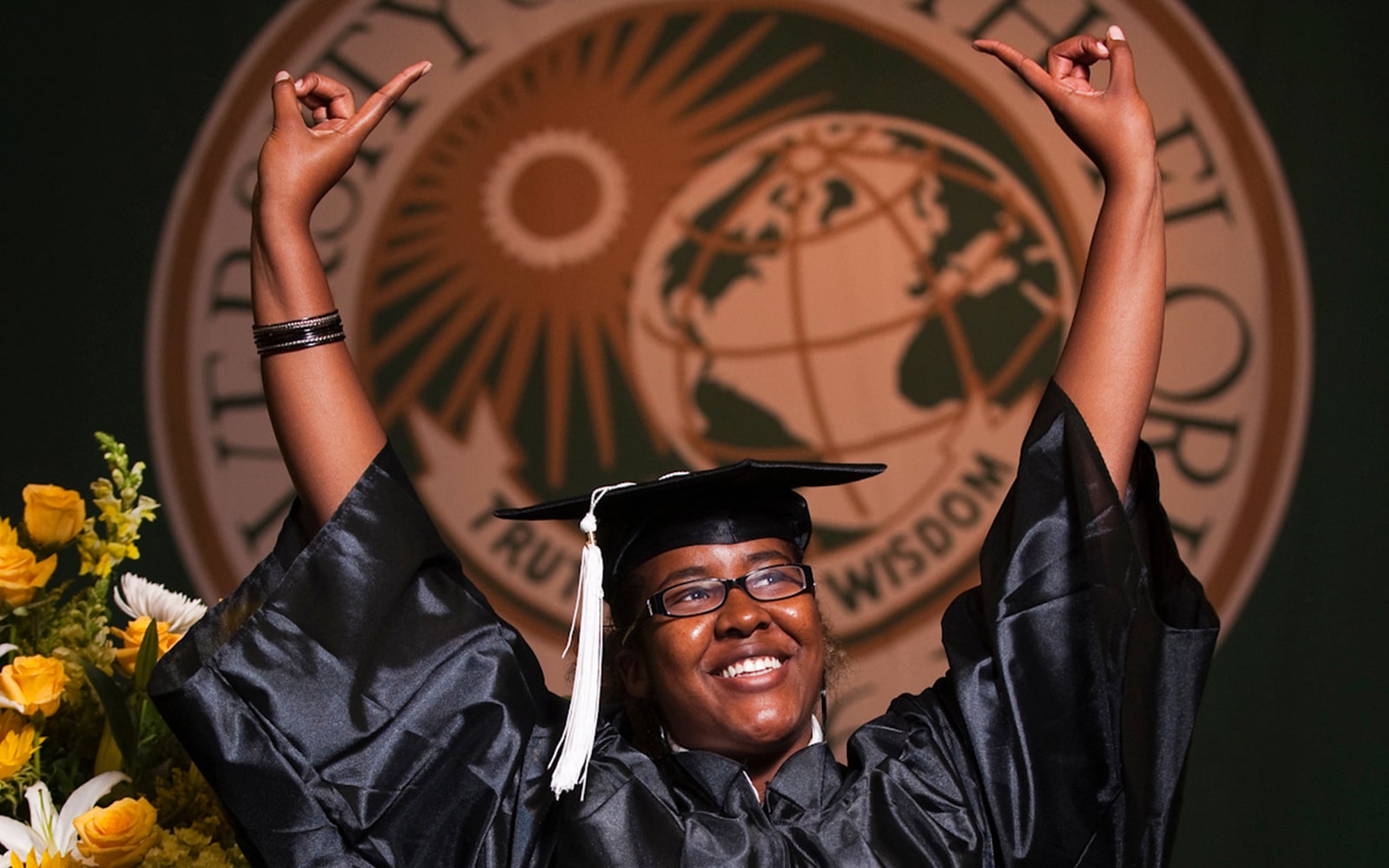 Transforming Lives
It's not only course work that can be challenging for students, but figuring out how to cover the cost of tuition is an added worry many Bulls face. You can help ease that concern by donating to a scholarship. Each year, people like you give to a variety of diverse scholarship funds. And each year, we award more than $7 million in scholarships to students.
Which Scholarship Should I Give To?
It's okay if you're not sure which scholarship fund to donate to. Just know that no matter which you choose, all scholarships are a meaningful way to invest in someone's future success. For a complete list of USF Foundation scholarships, click here.
Double Your Donation!
You can help students who are the first in their families to attend college and double your donation! The State of Florida will match every dollar you give to the USF First Generation Scholarship Fund.
If you would like to support a scholarship, please contact us.
Rhea F. Law, USF President
The growth and success of Tampa Bay is intrinsically linked with the growth and success of USF. There is so much potential, and the future is very bright.
Your Impact