HONORING STUDENTS, FACULTY AND MEMBERS WHO MAKE A DIFFERENCE IN THE LIVES OF WOMEN WORLDWIDE.
2021 Award Recipients
Lifetime Achievement Award
Judy Genshaft
During her historic 19-year presidency, Judy Genshaft catapulted the University of South Florida to statewide, national and international prominence for student success, academic rigor, research and innovation, and economic development. In 2018, USF received the elite designation of "Preeminent State Research University."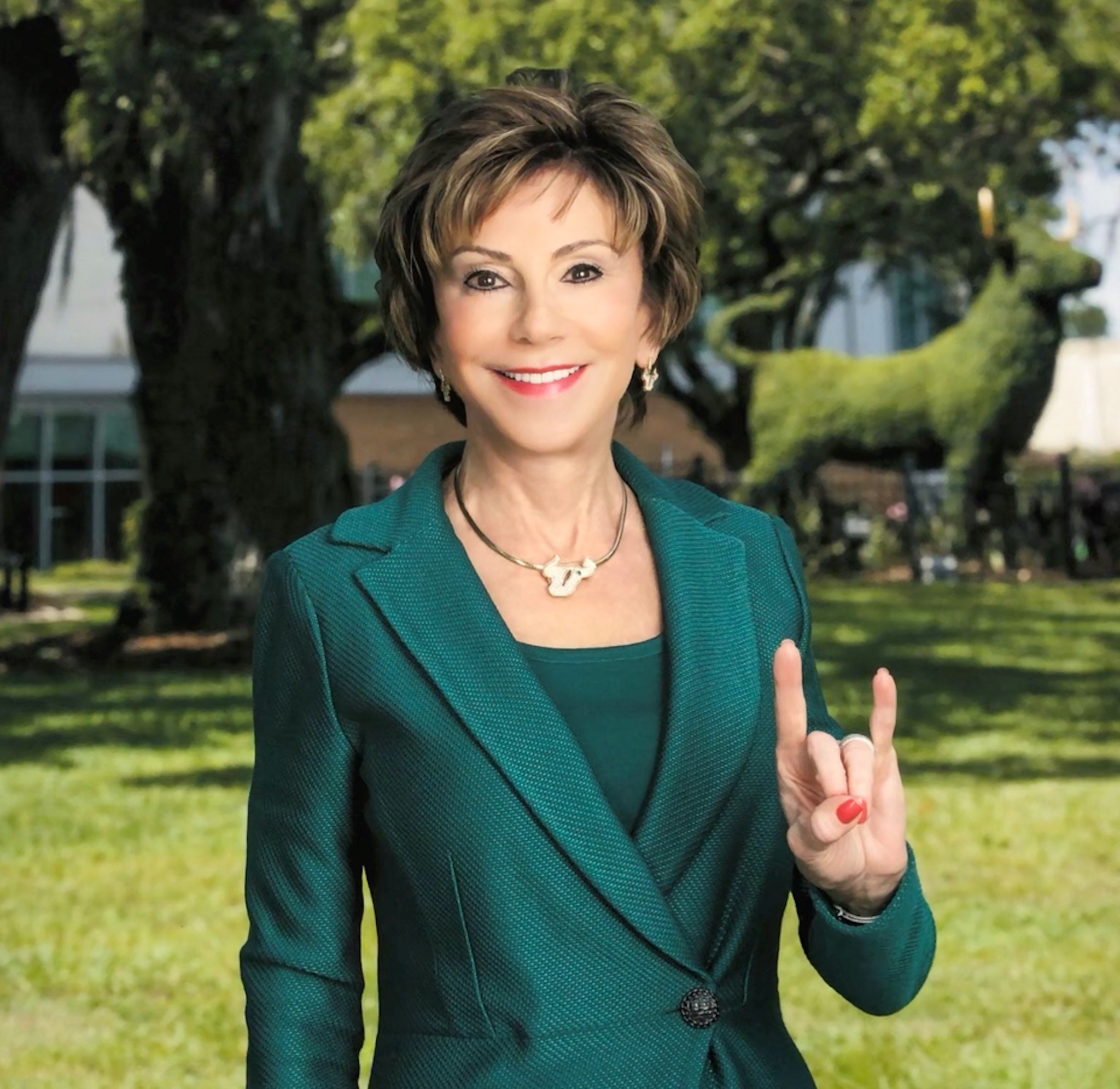 Genshaft, a native of Ohio, earned her BA in social work and psychology at the University of Wisconsin-Madison. While working as a psychiatric social worker at the Stark County Mental Health Clinic in Ohio, she earned her MA and PhD degrees at Kent State University.
Genshaft began her career in academia at The Ohio State University, rising through the professorial ranks, before becoming an intern to the president and then department chair. In 1992, Genshaft joined the State University of New York at Albany as dean of education, and in 1995, she was promoted to vice president and provost.
In 2000, Genshaft began her tenure as USF's longest-serving president. During her leadership USF moved ahead in virtually every area: faculty and student quality, research, patents and licensing, fundraising and endowment (including the completion of a $1 billion campaign), and high graduation rates. USF is now ranked among the top public research universities in the nation. In 2018, USF was granted a chapter of the Phi Beta Kappa honor society.
As a founding member, Genshaft was instrumental in establishing USF Women in Leadership and Philanthropy. Genshaft, her husband, Steve Greenbaum, and their sons, Joel and Bryan, have invested their time, talents and treasures at USF. They have supported a variety of programs, including the Morsani College of Medicine, Athletics and the College of The Arts and have sponsored USF World "study abroad" programs for hundreds of students.
She is especially proud to have helped build a world-class Honors College at USF. Together with her husband, in 2019 Genshaft made an historic $23 million gift toward the college, more than any other sitting president has given to their institution, for the newly named Judy Genshaft Honors College.
Throughout her presidency, Genshaft served in leadership roles both within the community and on the national stage, including chairing the Greater Tampa Chamber of Commerce and its Committee of 100, the Tampa Bay Partnership and the Tampa Bay Economic Development Corporation (EDC). Nationally, Genshaft served as chair for the American Council on Education and as a member of the Association of Public and Land-Grant Universities Board of Directors. In 2010, she made National Collegiate Athletic Association history as the first woman to chair the Division I Board.
Recognition came from professional organizations and community groups throughout Genshaft's career, most recently the 2020 "Outstanding Floridian" by The Florida Council of 100 and the 2019 Tampa Bay Business Journal Lifetime Achievement award. She was also named to the Tampa Bay Business Hall of Fame in 2008 and Tampa Bay Business Journal's Business Woman of the Year in 2007. Other honors include the Greater Tampa Chamber of Commerce Dottie Berger MacKinnon Woman of Influence Award; Tampa World Trade Center's Betty Castor Lifetime Achievement Award; Florida Economic Council's Richard L. McLaughlin Award; and the Amiga Award for Non-Hispanic Women.
Now retired, Genshaft continues to serve the Tampa Bay community through her philanthropic means and selfless service. She is currently a board member for Tampa Preparatory School, the Straz Center for the Performing Arts, Florida Council of 100, Tampa Bay EDC, Tampa Bay Chamber of Commerce and the Brain and Behavior Research Foundation.
For her incredible work in making Tampa Bay a better place for all of us, especially the women in our community, USF Women in Leadership & Philanthropy is honored to recognize President and Professor Emerita Judy Genshaft with the 2021 Lifetime Achievement Award. Go Bulls!
---
Community Leadership Award
Donna Petersen
Donna Petersen has long served as an outstanding example of visionary leadership in the Tampa Bay area.
Petersen serves as senior associate vice president, USF Health, and dean of the College of Public Health. In her two decades as dean, she has worked to increase the ranking and prominence of the college while serving in numerous leadership roles at the national level to advocate for healthy mothers and babies, public health systems and education.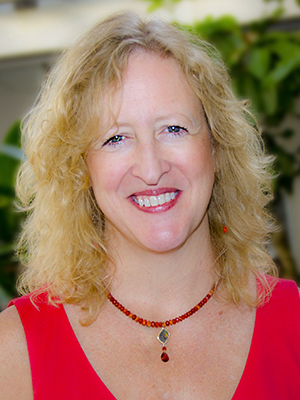 Over the last year and a half, Petersen played an essential role in protecting the health of the Tampa Bay community and USF as chair of the USF COVID-19 Task Force. By combining the appropriate protocols to minimize infection risks and the use of aggressive testing on campus, USF has had one of the lowest infection rates of any American university.
Raised in Buffalo, New York, Petersen earned her bachelor's degree in behavioral sciences from Drew University in 1981. Intrigued by the field of public health, she enrolled at the Johns Hopkins School of Hygiene and Public Health (now Johns Hopkins Bloomberg School of Public Health), earning her master's and doctoral degrees in maternal and child health.
Before coming to USF, Petersen held faculty and senior leadership positions at the University of Alabama at Birmingham School of Public Health and the University of Minnesota School of Public Health and served as director of the Division of Family Health at the Minnesota Department of Health.
She is the author of numerous publications, book chapters and a textbook on needs assessment in public health and is a frequent lecturer on topics related to educational innovation in public health, maternal and child health, health care reform, and systems change and leadership. She has also provided extensive technical assistance and training to more than 25 state health departments.
Petersen has served on numerous boards, commissions and task forces and is editor emerita of the Maternal and Child Health Journal, founding member and past president of the National Board of Public Health Examiners, past chair of the Council on Education for Public Health, and past chair of the Association of Schools and Programs of Public Health.
Locally she is a member of the Hillsborough County Health Care Advisory Board and the Foundation for a Healthy St. Petersburg Board of Trustees.
Petersen has been honored for her work by the American Public Health Association, the Association of Teachers of Maternal and Child Health, the National Healthy Mothers, Healthy Babies Coalition, the Delta Omega National Public Health Honor Society, the National Coalition for Excellence in MCH Epidemiology, the federal Bureau of Maternal and Child Health and the Association of Maternal and Child Health Programs. She received the Distinguished Alumni Award by the Johns Hopkins University in 2011.
Petersen's professional achievements and her extraordinary service to the University of South Florida and Tampa Bay communities make her a fitting recipient of the 2021 WLP Community Leadership Award.
SHARE YOUR NEWS
WLP members can now share updates on their professional and personal lives – whether it's a job promotion, new academic degree, an engagement, birth or adoption, recent move or anything in between. Please fill out the form below and share as many details as you'd like. Your news may be published in the Member News section of the upcoming issue of the WLP News of Note.
Rhea F. Law, USF President
The growth and success of Tampa Bay is intrinsically linked with the growth and success of USF. There is so much potential, and the future is very bright.
Your Impact