Give the gift of professionalism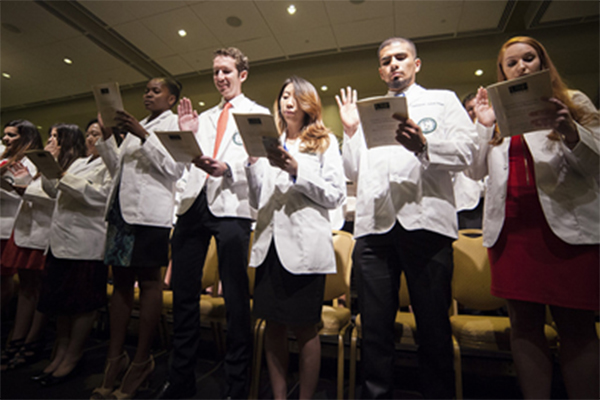 Pharmacists are among the most accessible and trusted members of the health care community. With more Americans living longer and taking more medications, the demand for these highly skilled professionals is only expected to increase. This fall, the Class of 2022 will embark on the journey of becoming the most promising pharmacists of tomorrow. With your support, you sponsor an incoming student's white coat and help create scholarships that ensure students today and in future generations receive the education and training to be leaders in the pharmacy profession. Our students need your investment, now more than ever.
Please consider one of these giving levels for your pharmacy white coat support (give online by clicking the level):
Scholarships start as operating funds and when the minimum of $25,000 is raised the fund will be converted to an endowed scholarship.
USF faculty and staff: You can make your gift via credit card (below) or payroll deduction for fund # 240042 College of Pharmacy White Coat Scholarship Class of 2022. Your sponsorship will also count as your USF Faculty & Staff Campaign contribution for the 2018-19 academic year.
Dean Kevin B. Sneed, PharmD
Our innovative clinical program will advance the pharmacy profession at a time when medications offer some of the best solutions to managing many chronic health conditions.
Your Impact