The Challenge
In celebration of Giving Day 2020, we are asking members to make a gift beyond their regular membership dues to make an even bigger impact!
Who We Are
The USF Alumni Association is a membership-based, nonprofit organization comprised of former students and friends of USF. The Association helps USF's 353,000 alumni stay connected to each other and to USF, and provides meaningful ways for them to support, promote and protect USF.
What Your Gifts Will Do
Your gift will help finance programs, activities and communications that engage and enhance the lives of alumni, as well as scholarships and leadership programs for USF students. Your gift also helps build a strong alumni voice in advocacy efforts and will boost USF's standing in national rankings.
Share Our Message
In order to reach our 2020 goal, we need Alumni Association members to give to the Executive Director's Fund for Excellence, which supports programs that contribute to USF and student success. Your gift will support student leadership programs, alumni engagement programs and advocacy initiatives that help mobilize alumni on behalf of USF in the Florida Legislature.
You can make an even bigger impact by sharing your support of this campaign using the social media tools at the top of the page.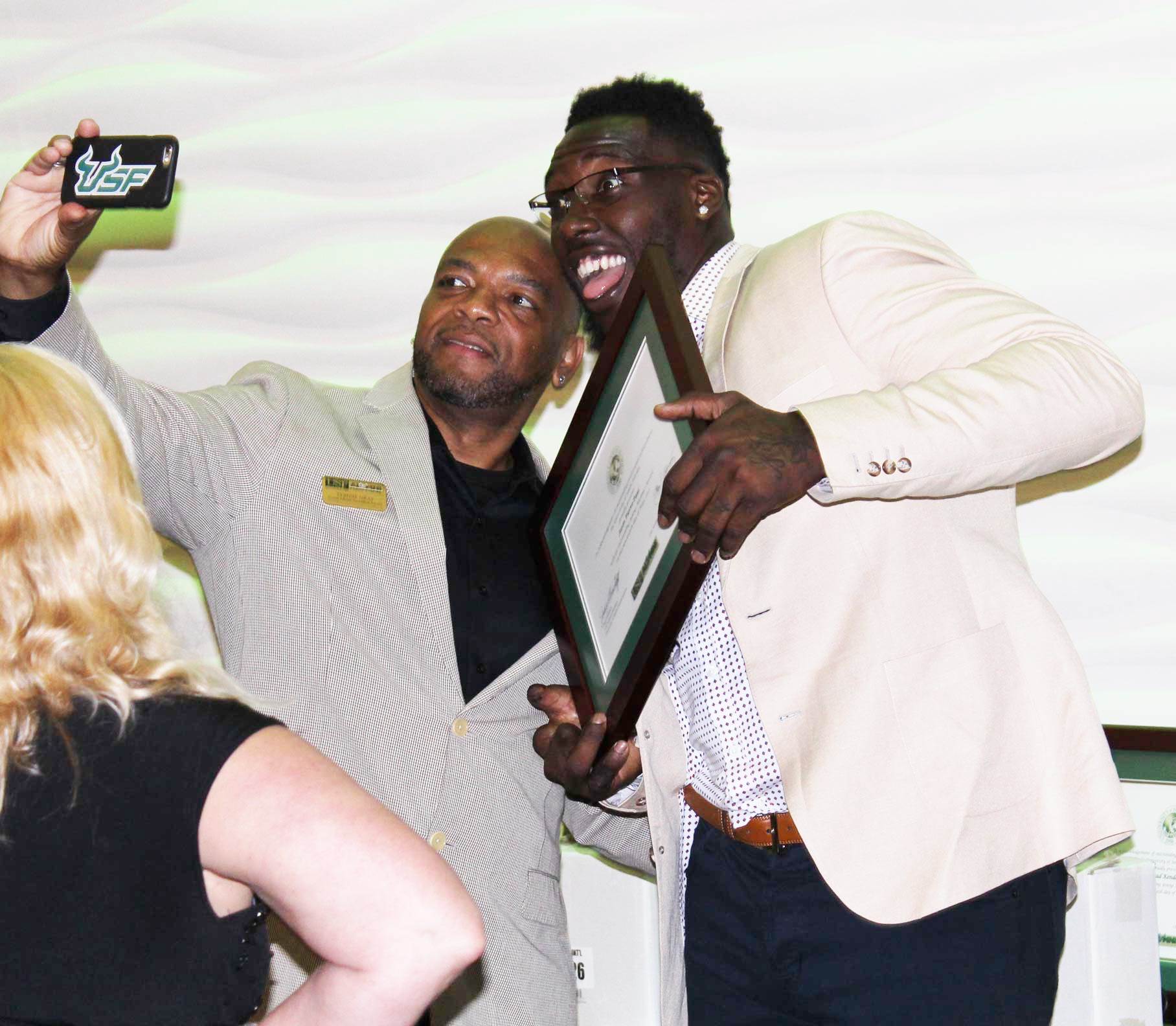 ---
Show your Bull pride. Together we make a difference.
---
Celebrate Rocky's birthday with a gift that propels USF into the New Era.
---
Help unlock our unlimited potential.
---
The USFAA Golden Guard Society celebrates alumni who have celebrated their 50 year graduation milestone — make your impact!
---
Be a leader with a gift of $100 on Rocky's birthday.
---
Gifts of any size make an impact! Enter your custom gift amount.