Frequently Asked Questions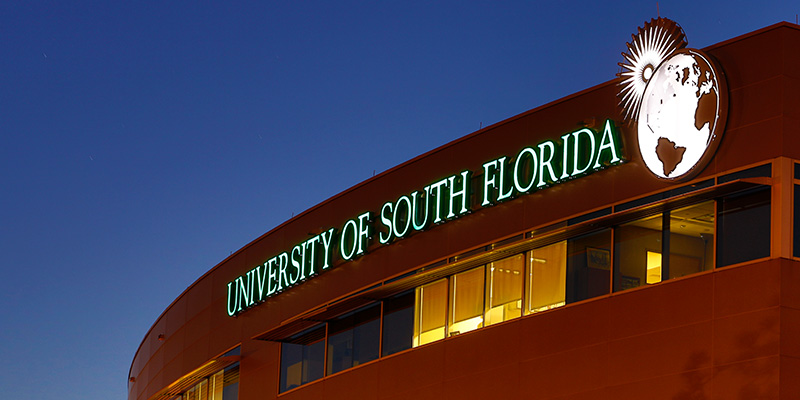 AS A FACULTY MEMBER, I HAVE CORPORATE AND FOUNDATION CONTACTS. WHY SHOULD I WORK WITH A CFR OFFICER?
The Office of Corporate and Foundation Relations can help you expand your network, both within a particular organization and to others working in your area of expertise.
WHAT RELATIONSHIP CAN MY COMPANY OR FOUNDATION EXPECT FROM A CFR OFFICER?
A CFR officer can help expand your organization's network throughout USF. The office is dedicated to building meaningful relationships, helping corporations build their brand on campus and to enhance their strategic giving. Our goal is to establish a long-term, robust partnership between USF and your organization.
CAN ONE CFR OFFICER HAVE THE RANGE OF KNOWLEGE NEEDED TO SERVE AN ENTIRE CORPORATION OR FOUNDATION, ESPECIALLY IF THEY SPECIALIZE IN ONE COLLEGE AT USF?
The Office of Corporate and Foundation Relations works across all USF campuses. Our collaborative model ensures that our partners benefit from USF's range of expertise. Through this approach, a CFR officer serves as "manager" but works collaboratively with unit-specific personnel from across the university. CFR is committed to providing USF's partners with comprehensive access to the University's resources and talent.
WE ARE INTERESTED IN VISITING USF AND MEETING REPRESENTATIVES FROM SEVERAL DIFFERENT DEPARTMENTS AND CENTERS. CAN CFR HELP?
Yes, CFR has extensive experience arranging campus visits and will be happy to facilitate the visit on your behalf.
IS THERE A COST TO THE COMPANY TO ENGAGE WITH THE OFFICE OF CORPORATE AND FOUNDATION RELATIONS?
No! There are no costs associated with any services provided by the Office. We are here to serve the Corporate and Foundation Community as well as the University as a resource and conduit in establishing mutually beneficial partnerships.
IS THERE A "FUNDING MINIMUM" FOR PROJECTS?
No, the Office of Corporate and Foundation Relations assists with any level of support to USF. We strategically focus on purposeful and strategic partnerships, and will engage organizations of any size.
Rhea Law, USF President
The growth and success of Tampa Bay is intrinsically linked with the growth and success of USF. There is so much potential, and the future is very bright.
Your Impact