Make Your Mark as a Mentor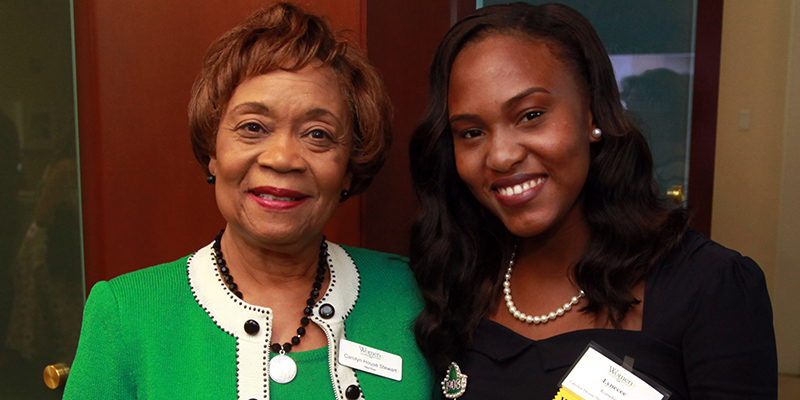 Part of the mission of USF Women in Leadership & Philanthropy is to teach the value of leadership and philanthropy at all levels. Opportunities for mentoring through USF WLP focus on a connection between students and WLP members with multiple opportunities that fit into different categories of time commitment, setting, and topic. As a program, we want to provide an easy, comfortable and convenient opportunity for WLP members to serve as a mentor and fulfill their desire to give back to USF students. For students and WLP scholarship recipients we want to provide connectivity to WLP members, campus leaders and community influencers that can help guide, educate and positively impact their personal and professional growth and development.
Mission and Purpose of the WLP Mentoring Program
To provide WLP scholarship recipients and WLP members the opportunity to connect, learn, practice, teach and network together in an effort to enhance the USF student experience through mentoring.
Mentor Role
To develop and invest in building a relationship, where the focus is on supporting the growth and development of the mentee.
The mentor provides a source of wisdom, experience, guidance, and support.
Mentee Role
To absorb the mentor's knowledge and have the ambition and desire to know what to do with this knowledge.
The mentee determines the capacity of the mentoring connection and should take the initiative to ask for help and or advice along the way.
Expectations
Engage in a one-on-one mentoring relationship (coordinated by WLP)
Participate in mentoring events hosted by WLP
Rhea F. Law, USF President
The growth and success of Tampa Bay is intrinsically linked with the growth and success of USF. There is so much potential, and the future is very bright.
Your Impact