Women in Leadership & Philanthropy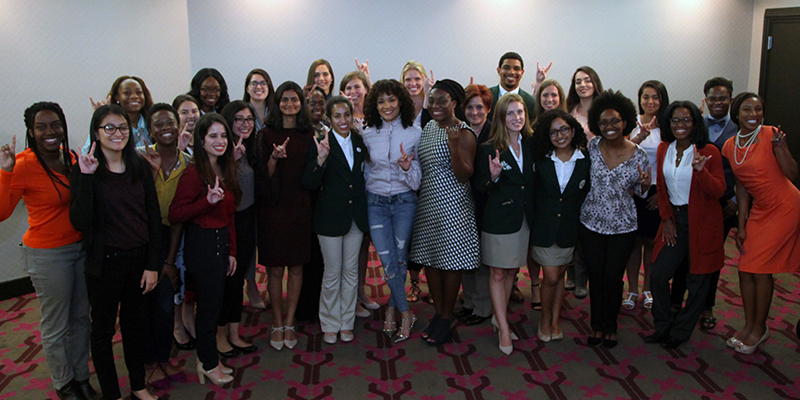 TRANSFORMING LIVES. MAKING A DIFFERENCE.
For over a decade, Women in Women in Leadership & Philanthropy (WLP) at USF has engaged and educated its members with a singular mission: to make a difference in the lives of women throughout the USF System and in our communities.
WLP was formed in 2005 with the leadership of USF System President Judy Genshaft, longtime USF supporter Carol Morsani, and Tampa Bay's leading philanthropists, business professionals and entrepreneurs to promote the educational and research endeavors of women at USF.
Members of WLP have opportunities to create bonds with students, faculty and each other and, in the process, help develop the next generation of women leaders. Since our founding, WLP has invested more than $3 million in scholarships and faculty research awards. We celebrate the fact that WLP scholarship recipients have a 97% graduation rate.
To see more WLP giving opportunities, click here.
If you have questions about Women in Leadership & Philanthropy, please contact us.
Steven Currall, President USF System
This university belongs to all of us.
Your Impact