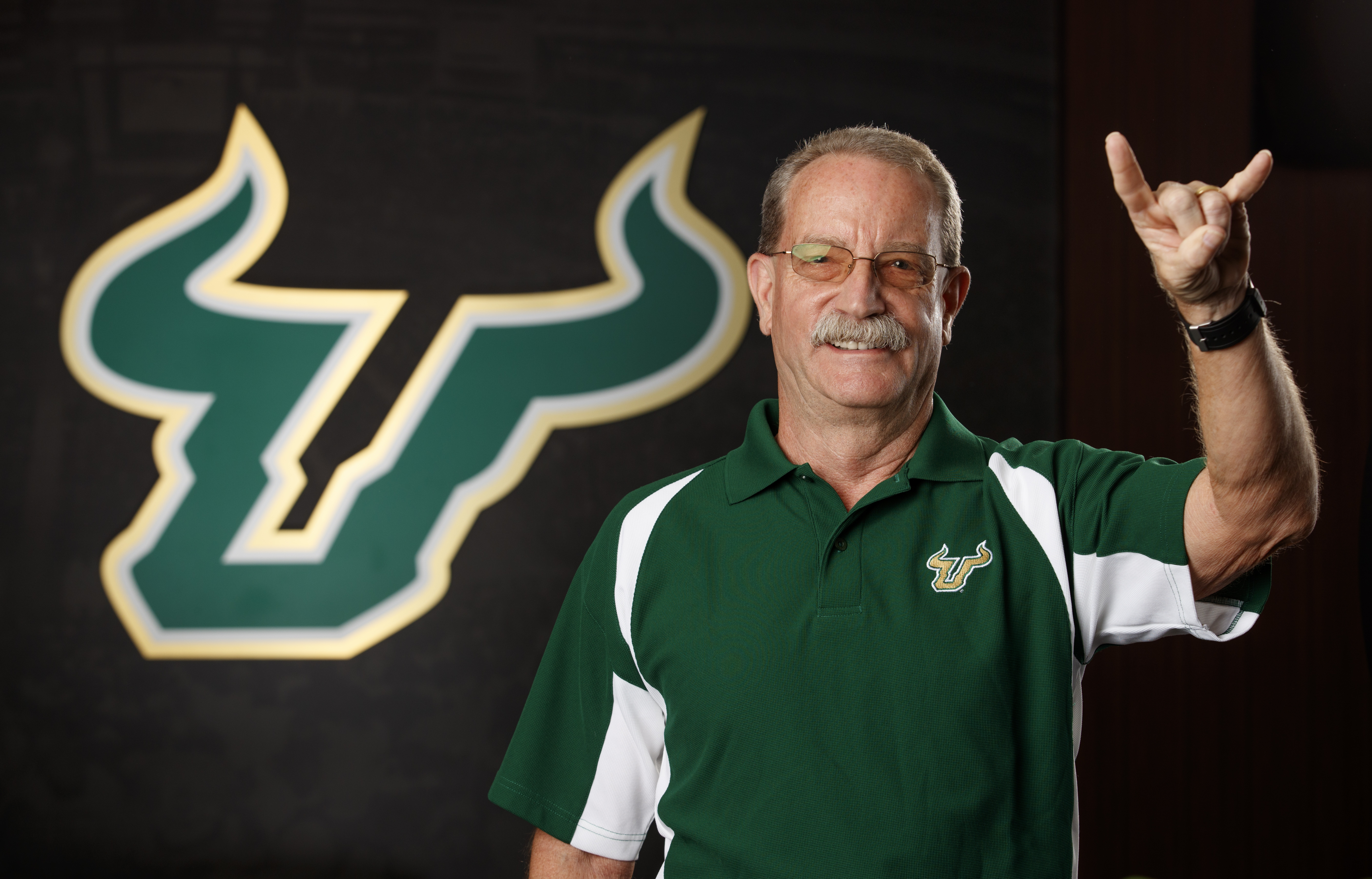 University of South Florida alumnus Bill Daggett knows the meaning of hard work and perseverance. A retired Temple Terrace police officer, Daggett has selflessly served his community both in his career and personal life. He's passionate about giving back, and knows that small, steady efforts – made over a long period of time – can add up to something big.
As a USF donor, Daggett is in a rare category. He began giving annually to the university in 1977 and has not missed a single year since. After 39 years of making modest yet consistent donations, his total contribution now equals almost $30,000.
"I believe in giving," Daggett says. "I received a small scholarship from the Kiwanis Club when I graduated from high school. I think that giving amounts to 'paying it forward' and we all need to do that."
Daggett started at USF in 1969 as an architecture major. However, an introduction to sociology class during his sophomore year inspired him to change his major to that field. Daggett was also involved in campus activities including soccer, the Karate Club and the Sigma Nu fraternity, a longstanding organization with a military heritage and a tradition of offering financial aid.
About three years into his degree, Daggett got married and started a family, but he didn't give up on completing his education. Instead, he worked harder, reinforcing his life's philosophy that constant effort, even in minor increments, can produce meaningful achievements over time.
In total, Daggett took 12 years to graduate while continuing to work full-time jobs in construction and eventually in law enforcement. What began as a job at the Temple Terrace police force as a way to put himself through school became a fulfilling career and another way for Daggett to give back. "I looked at law enforcement as a way to serve," he explains.
Daggett moved up the ladder to the rank of lieutenant before retiring. Now working as a bank compliance consultant throughout the country, he stays connected with USF by rooting for the Bulls sports teams and continues to be a regular source of support to the school that gave him so much.
"I want to see USF positively influence the community," he says. "My goal is to do whatever I can within my means to make that happen."
And he's doing it with little steps that go a long way.