Pitching to Make His Dad Proud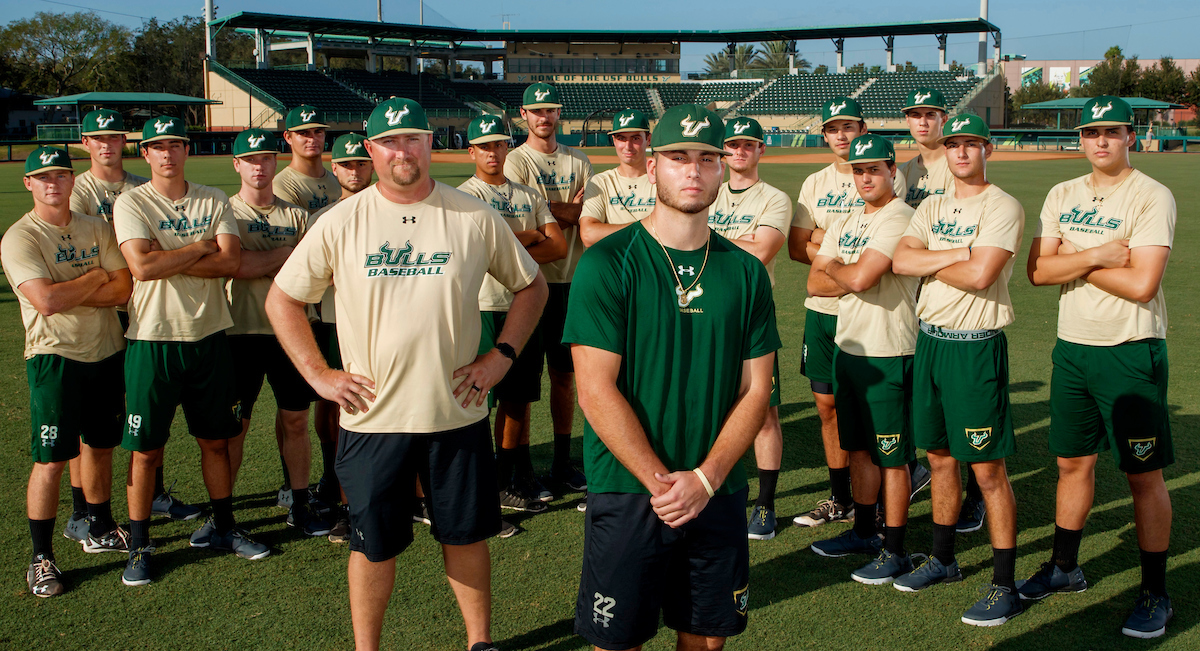 They are the force that powers USF Athletics, the passionate group of university alumni and friends that helps script the endless stories of striving and success, pain and perseverance. They are members of the Bulls Club, dedicated to supporting every team and student-athlete in a quest for success on the playing field, in the classroom and life beyond the games.
Their financial contributions underlie countless dramatic moments that unfold in the heat of competition, and fund critical athletic operations and scholarships across the board. In the case of senior pitcher Peter Strzelecki, that support helped keep his collegiate baseball career from flickering out last spring in the midst of personal tragedy. The scholarship gave him a vital emotional and financial safety net when his father, Kevin Strzelecki, died suddenly of a heart attack at just 52.
In an instant, Strzelecki went from relying on a devastating fastball and breaking pitch to dealing with a devastating loss and breaking heart. But he was determined to carry on. And with each glance skyward from the mound, with every consoling word and embrace from teammates and coaches, he did just that – and then some.
In a game of statistics, numbers can't adequately convey the challenge Strzelecki faced in his late-April start against the University of Houston – just four days after his father died. His pitching line may have been shaky: three hits and three walks allowed before leaving in the second inning. But by any other standard, the performance was a triumph of spirit and an amazing tribute of a grief-stricken son to his father.
Kevin Strzelecki was devoted to supporting his two sons' baseball pursuits, always there to encourage, give advice, and help them chase big-league dreams. Now, even though his father's funeral was the next day in Boynton Beach, Strzelecki had no doubt what he would do. "I knew my father wouldn't have wanted me to miss a game," he says. "He lived his life for us to play ball, and wanted us to have the opportunity to take it as far as possible. So no matter how hard it was, I was going to pitch."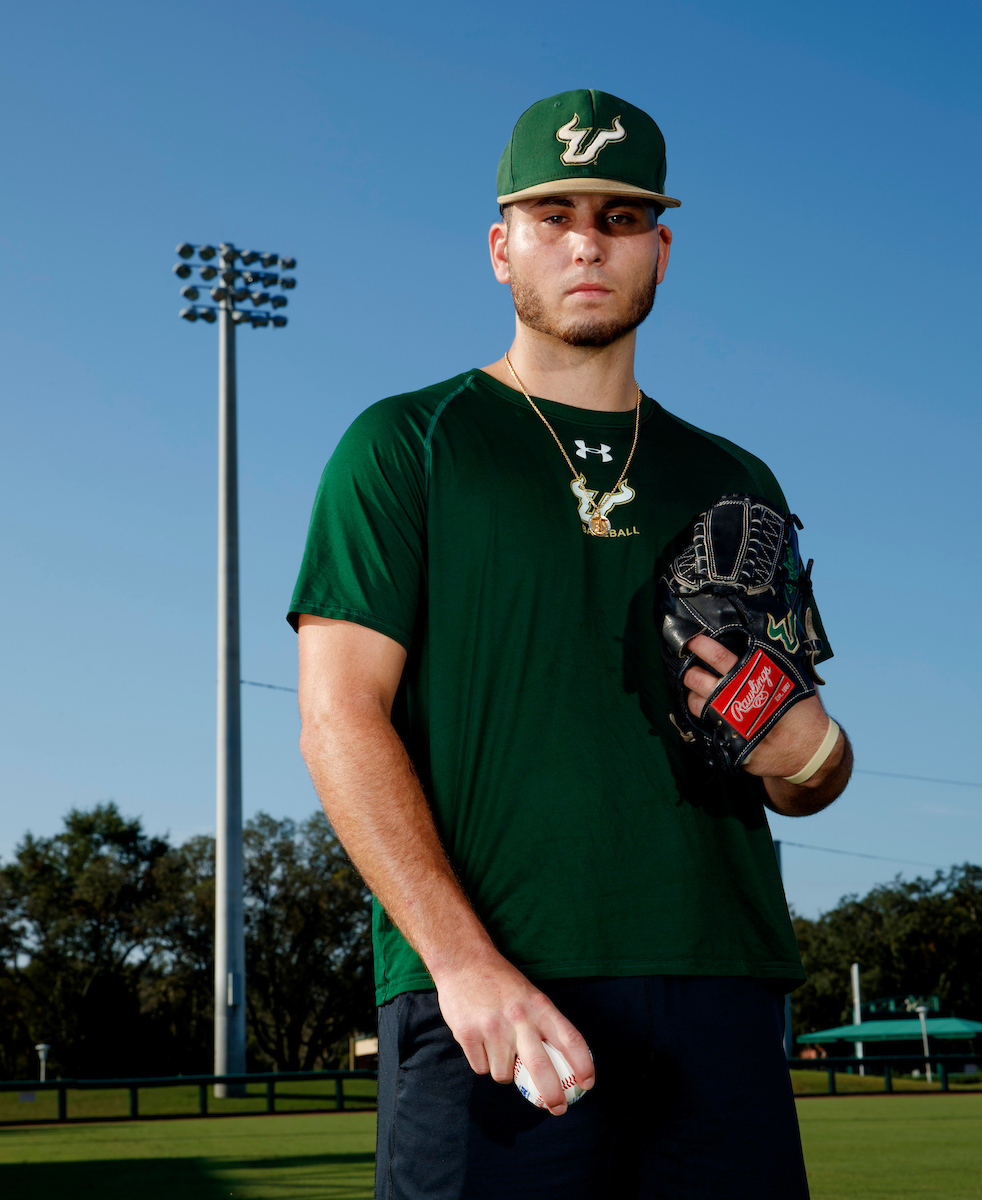 He did so having barely eaten or slept since getting the shocking news from his then-head coach, Mark Kingston. Even while numb, Strzelecki insisted on practicing that same day, finding comfort from teammates and coaches. "You would have thought they had lost their own fathers," he recalls. "From that day on, we were really close – it just changed everything." The change became evident in the game against Houston, as the Bulls, inspired by their teammate's fortitude, rallied from a 4-0 deficit to win 7-4. But what followed was even more remarkable.
Strzelecki, as a red-shirt junior, took the mound on May 7 at East Carolina and pitched his best collegiate game to date, striking out 10 in a 6-3 victory. One week later, he topped it, recording the team's first nine-inning complete game in more than a year with a 2-0 road win over Connecticut. "I told myself just to think like he would," Strzelecki recalls "And I did everything for him, for my family, for my team."
Bulls pitching coach and now new head coach, Billy Mohl, had an idea of what Strzelecki was feeling. Mohl lost his wife, Sarah, to a rare form of cervical cancer in 2013. "Pete was able to lean on me for advice," says the coach. "He's still struggling with it. It's not something you just get over. But the team rallied around him. He had 35 brothers helping him through it."
Strzelecki, named All-American Athletic Conference Second Team, spent the summer as a car dealership porter, earning money to help bolster his family's suddenly reduced income. Yet he had the peace of mind from his scholarship, made possible by Bulls Club donors.
While eager to step into a key role, as the team tries to improve on its stellar 42-19 mark, Strzelecki still feels the pain of his father's absence every day. "I'm just trying to get back to the person I was," he says. "But going through this has made me stronger. And I know my dad is with me every step of the way."