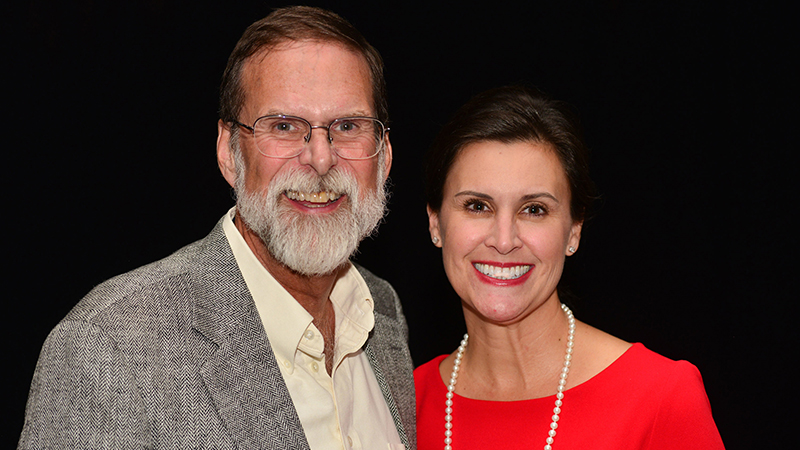 Dec. 19, 2017
She was warned not to go there if she didn't speak the language, that Greece could be very dangerous for a young woman traveling alone. But nothing could deter Michelle Turman from adventure. After four years studying ancient art and civilizations, her heart was set on seeing everything with her own eyes that until then she had only read about.
She packed light – backpacking her way from Florence to Greece, sleeping in hostels and on boats, befriending fellow travelers along the way. The language, the culture, the people; it was all so different from her life in America. The experience left her feeling exposed, vulnerable and vibrantly alive.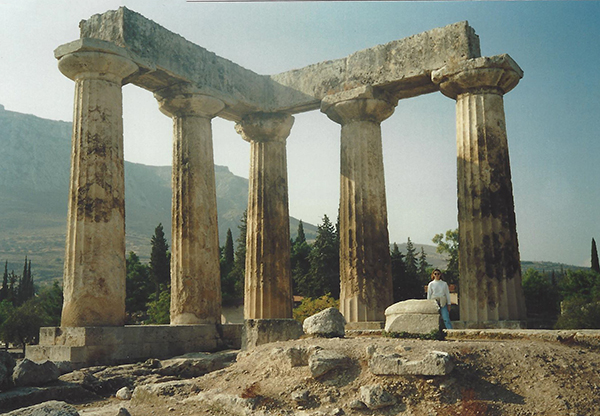 The day she finally reached Lion's Gate, the ancient stone entrance to the Mycenae citadel in southern Greece, is one that she will always remember. She sat on the rocky hill overlooking the ruins, tears streaming down her face. The view alone made every student loan worth it.
When Michelle reflects upon her study abroad experiences, this quiet moment on the hill comes flooding back to her. It was the moment she realized how lucky she was to be able to study abroad and it sparked her desire to one day share this remarkable opportunity with others.
"It's a big world out there," said Michelle '00. "The only way to understand that is to experience it. Traveling gives you a greater sense of respect and tolerance for other people, cultures and religions. These are life lessons you carry with you wherever you go."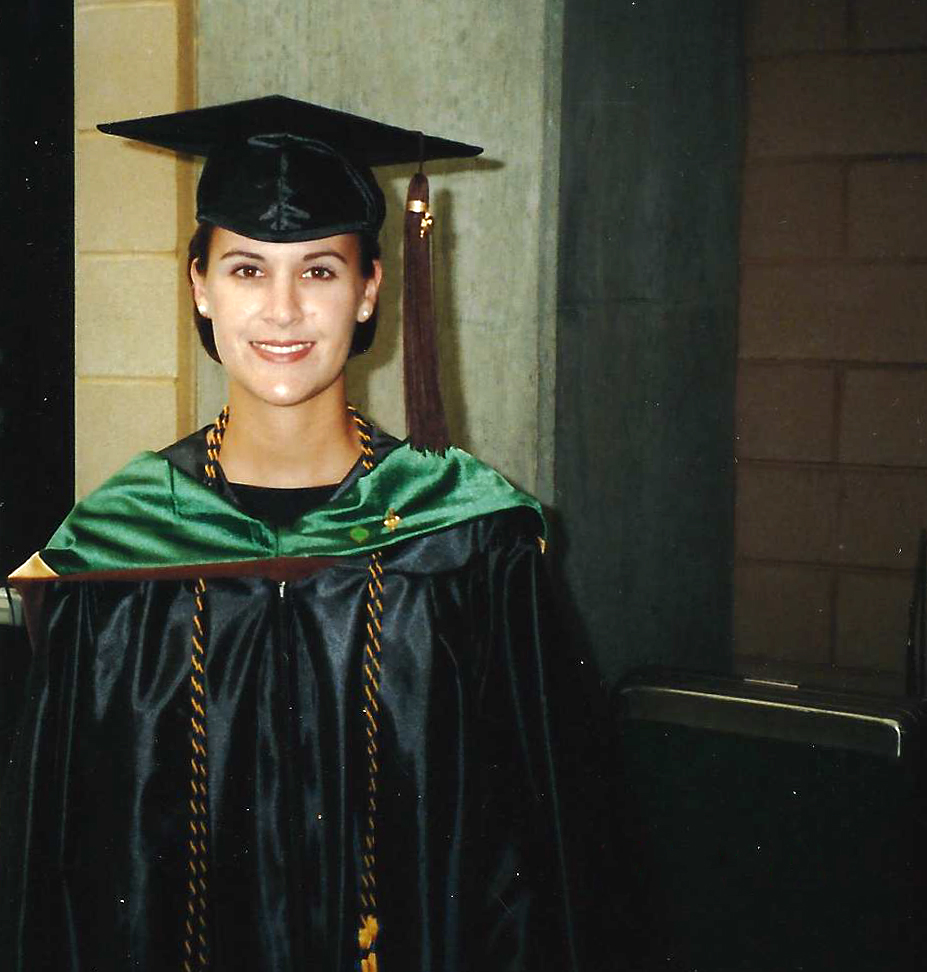 And the dream, to one day create a scholarship to help students study abroad, was one Michelle carried with her as her career progressed. She completed a master's in art history at USF and spent 13 years managing museums and curating exhibits around the world before switching course to work with nonprofits in the the health and human services sector. In 2014, she combined her passion for nonprofits with her expertise in fundraising and human resources to launch Catalyst Consulting Services, a nonprofit consultation business in Tampa.
Twenty-three years after that fateful day in Mycenae, Michelle '00 is finally making her dream a reality. In 2017, she made a gift to establish the Turman Study Abroad Scholarship in Ancient Studies at the USF College of Arts and Sciences. The scholarship will provide students hands-on experience conducting archeological field work for USF programs in Realmonte, Sicily and Nicopolis, Greece.
"I always wanted to be part of a dig when I was a student," she said. "I never got the chance, but helping these students do it is even better. I can't wait to meet the recipients of the Turman Scholarship and hear about their trips. It is truly very rewarding to be able to make this gift to USF."
Although she is no longer travels the world curating for museums, Michelle knows her journey is far from over. Not only will this scholarship keep her involved, it will let her to embark on a new adventure into philanthropic giving.