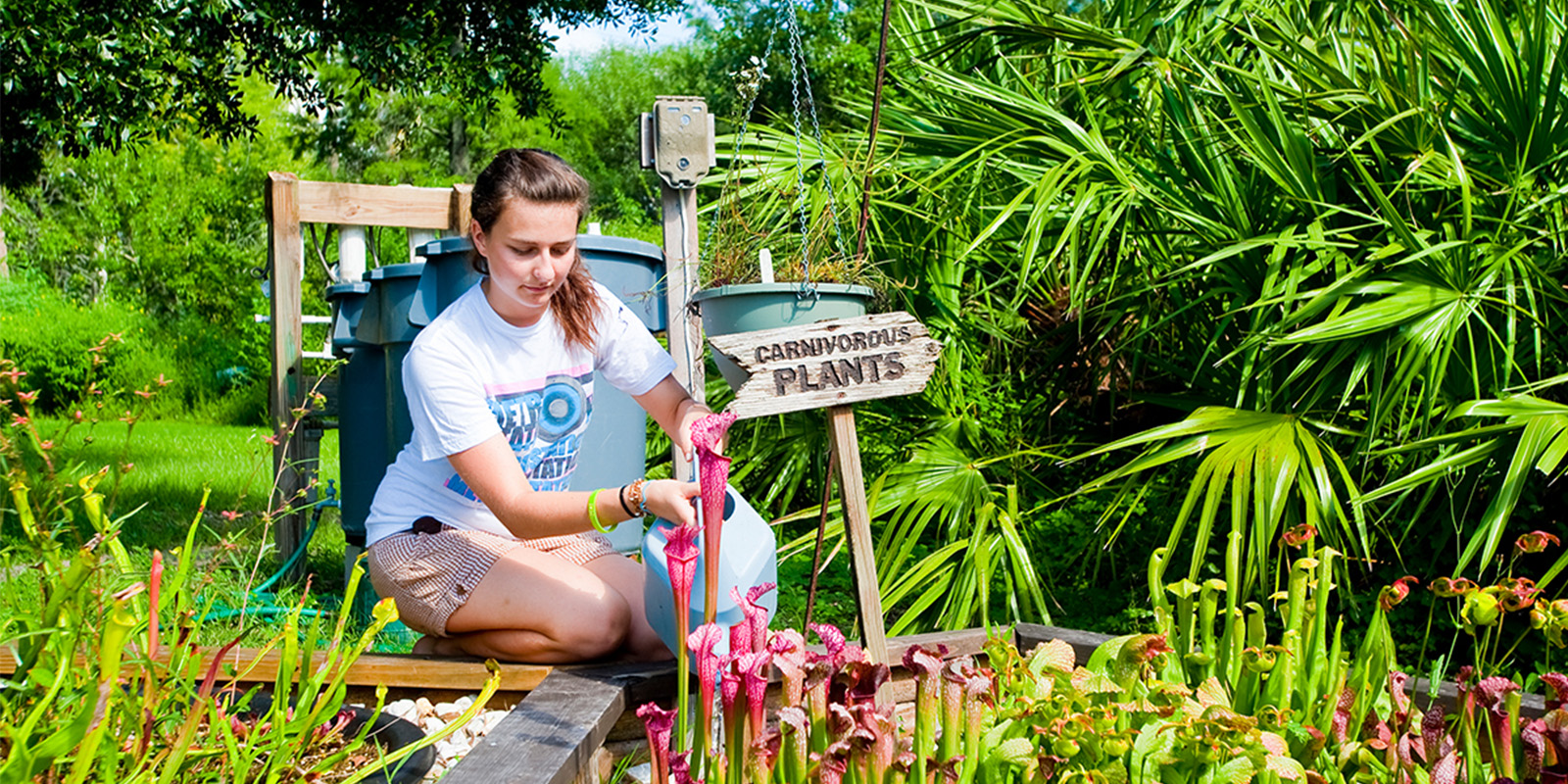 When the USF Botanical Gardens was established in 1969, the site was little more than wilderness. Lake Behnke was small, Fowler Avenue was a two-lane road and University Mall did not exist.
Today, we have grown beyond our wildest dreams.
The USF Botanical Gardens consist of 16 acres of gardens and greenbelt on the USF Tampa campus, and maintain a living collection of more than 3,000 plants, animals and natural habitats. This unique destination attracts roughly 35,000 visitors annually from around the state — and the world — to shop for rare and unusual plants. The gardens house ongoing research in medical botany, provide service-learning opportunities to USF students and is a great way for student groups to get involved on campus. Your support ensures that our programs continue to benefit USF and the surrounding Tampa Bay area.