USF Indoor Performance Facility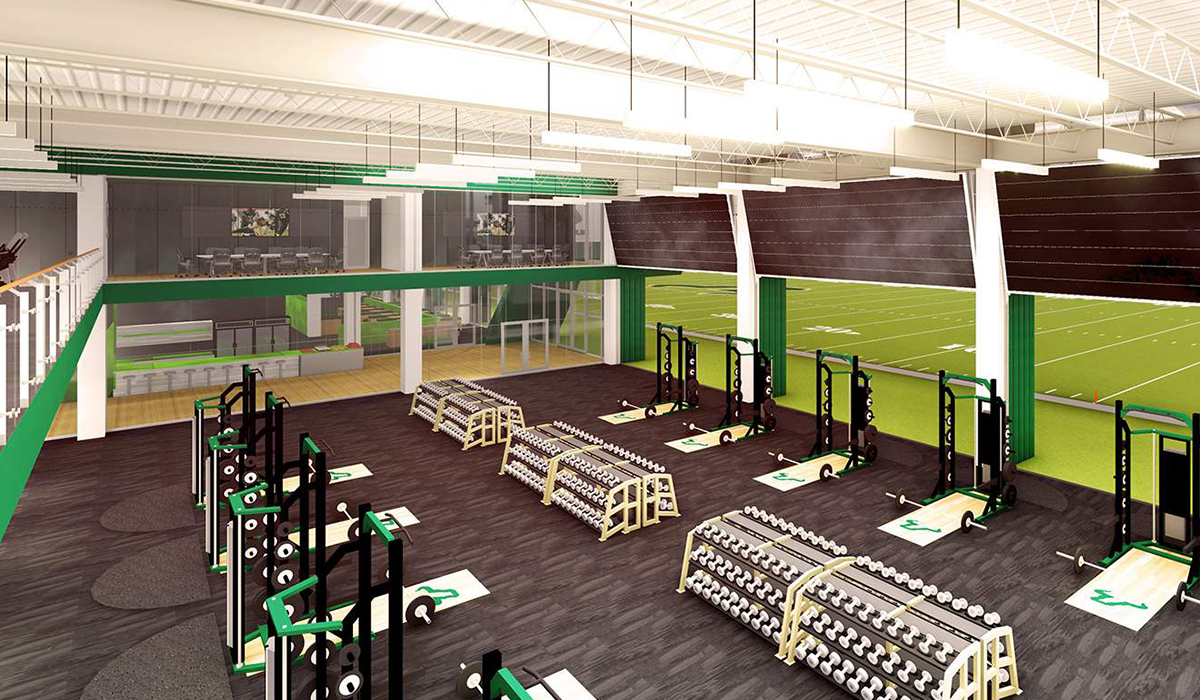 Now is your chance to build the future home of the Bulls' Football program. USF Athletics proudly unveils the USF Indoor Performance Facility, its vision for a $40 million indoor training facillity. Recruiting the best and brightest student-athletes, coaches and staff is crucial to building on the excellence of USF football and the Bulls' other highly-successful athletic programs.
Highlights for the USF Indoor Performance Facility include:
Stunning entry lobby and multipurpose recruiting space
Indoor practice facility with 100-yard turf field
12,000+ square foot strength and conditioning center
10,000-square foot football locker room
Team auditorium with tiered seating
Sports medicine and rehabilitation facility
Nutrition center
The USF Indoor Performance Facility will serve as a tangible and dramatic exclamation of our commitment to student-athlete success.
GO BULLS!