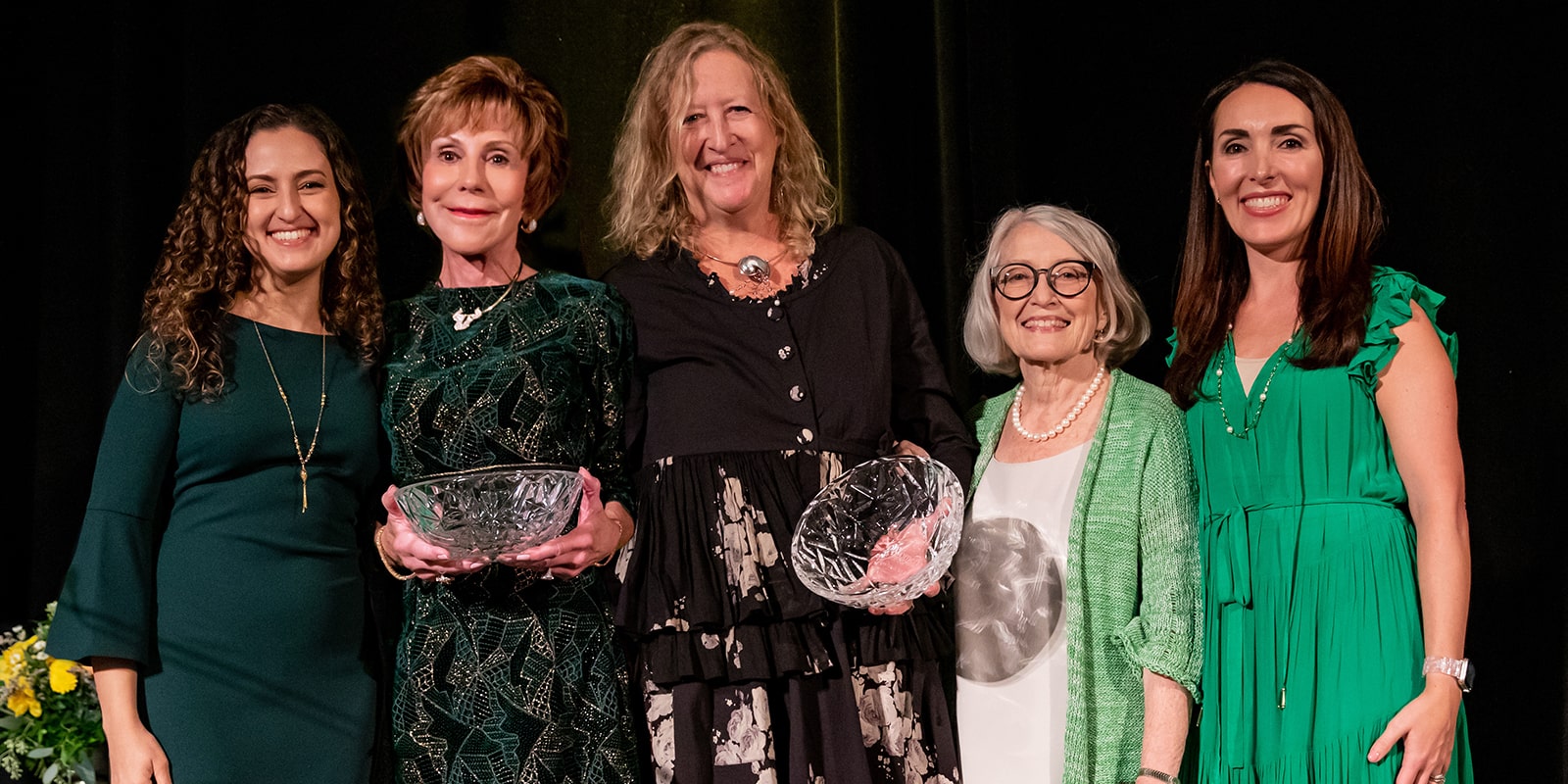 From left: Program Committee Chair Fadwa Hilili '13, '15, USF President Emerita and Professor Judy Genshaft, USF Chief Health Officer Donna Petersen, WLP Chair Moira Burke, WLP Executive Director Lauren Gstalder
Genshaft receives Lifetime Achievement Award; Petersen accepts Community Leadership Award at Symposium that featured a keynote address from Gretchen Carlson
Oct. 7, 2022
Women in Leadership & Philanthropy (WLP) at the University of South Florida today honored two highly accomplished leaders for their indelible impacts on the USF and Tampa Bay communities.
WLP recognized USF President Emerita and Professor Judy Genshaft with its Lifetime Achievement Award, an accolade presented for a life's work that has demonstrably improved our communities and contributed to the advancement of women. Donna Petersen, USF's chief health officer and dean of the College of Public Health, received WLP's Community Leadership Award, which is for visionary leaders doing extraordinary things to make the Tampa Bay region a better place for women to live and work.
"These two sensational women have made distinctive marks on USF, in the lives of many people as well as throughout our Tampa Bay region," said USF President Rhea Law, who is also a member of WLP. "These selfless women have led by example, and we are inspired by their passion for serving others."
Genshaft and Petersen were honored at the 16th annual WLP Symposium in front of approximately 1,000 attendees at the Marriott Water Street hotel. The symposium also included six panel discussions, networking activities, and the awards luncheon featuring a keynote address from empowerment advocate Gretchen Carlson.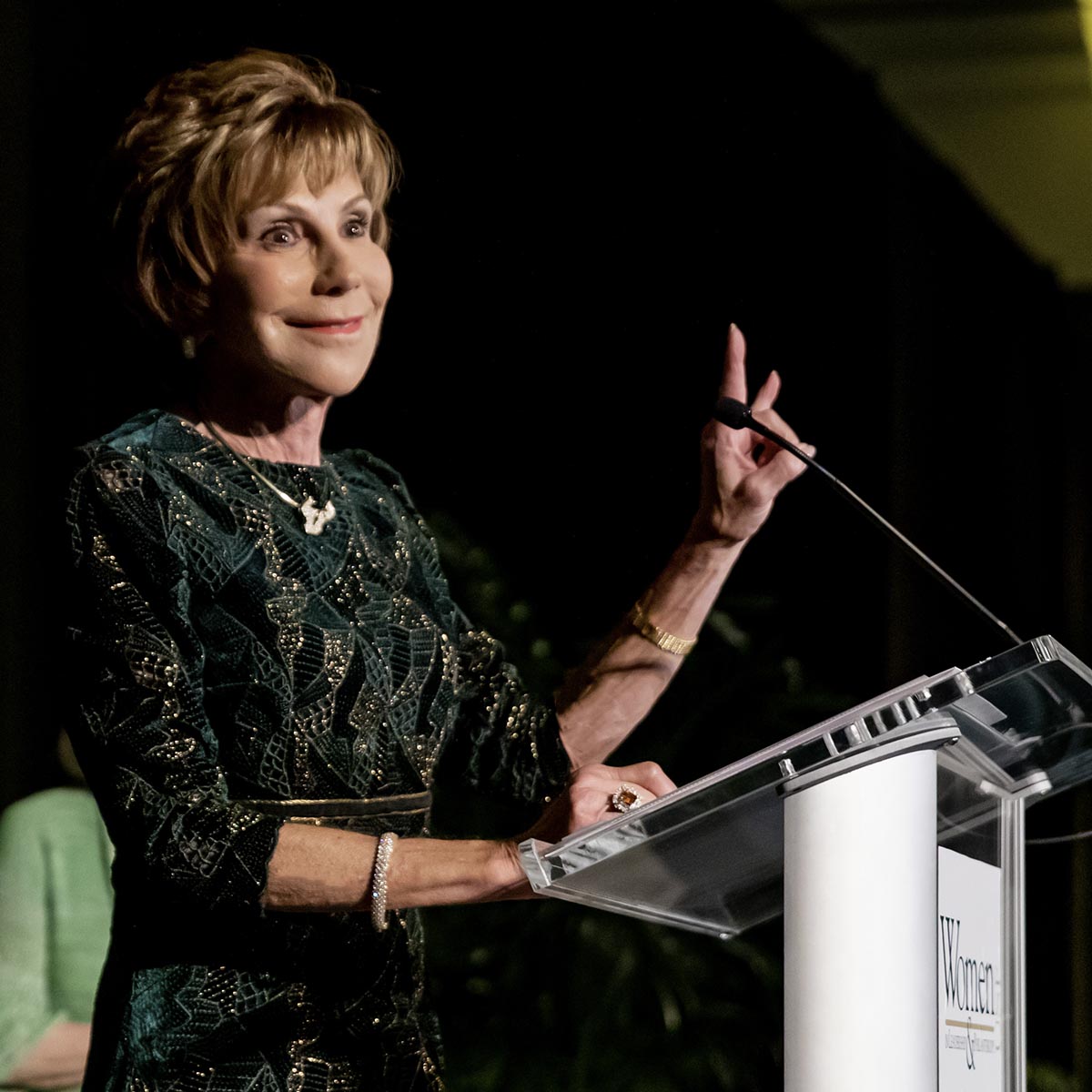 During her 19-year presidency, Genshaft catapulted USF to statewide, national, and international prominence for student success, academic rigor, research and innovation, and economic development. Early in her tenure, she was instrumental in the creation of WLP as a founding member of the organization along with 29 individuals and several corporations.
"In 2005, I knew that it was the right time for USF, and our Tampa Bay community, to start a program like this," Genshaft said. "WLP provides vital funding for female faculty and staff to conduct research and become more knowledgeable through continuing education. It also has provided more than $2 million in life-changing scholarships and other support, and I am proud to say that those scholars enjoy a phenomenal graduation rate of 97 percent."
In her almost two decades as dean, Petersen has worked to increase the ranking and prominence of the college while serving in numerous leadership roles at the national level to advocate for healthy mothers and babies, public health systems and education. Over the last two-and-a-half years, she played an essential role in protecting the health of the Tampa Bay community as chair of the USF COVID-19 Task Force.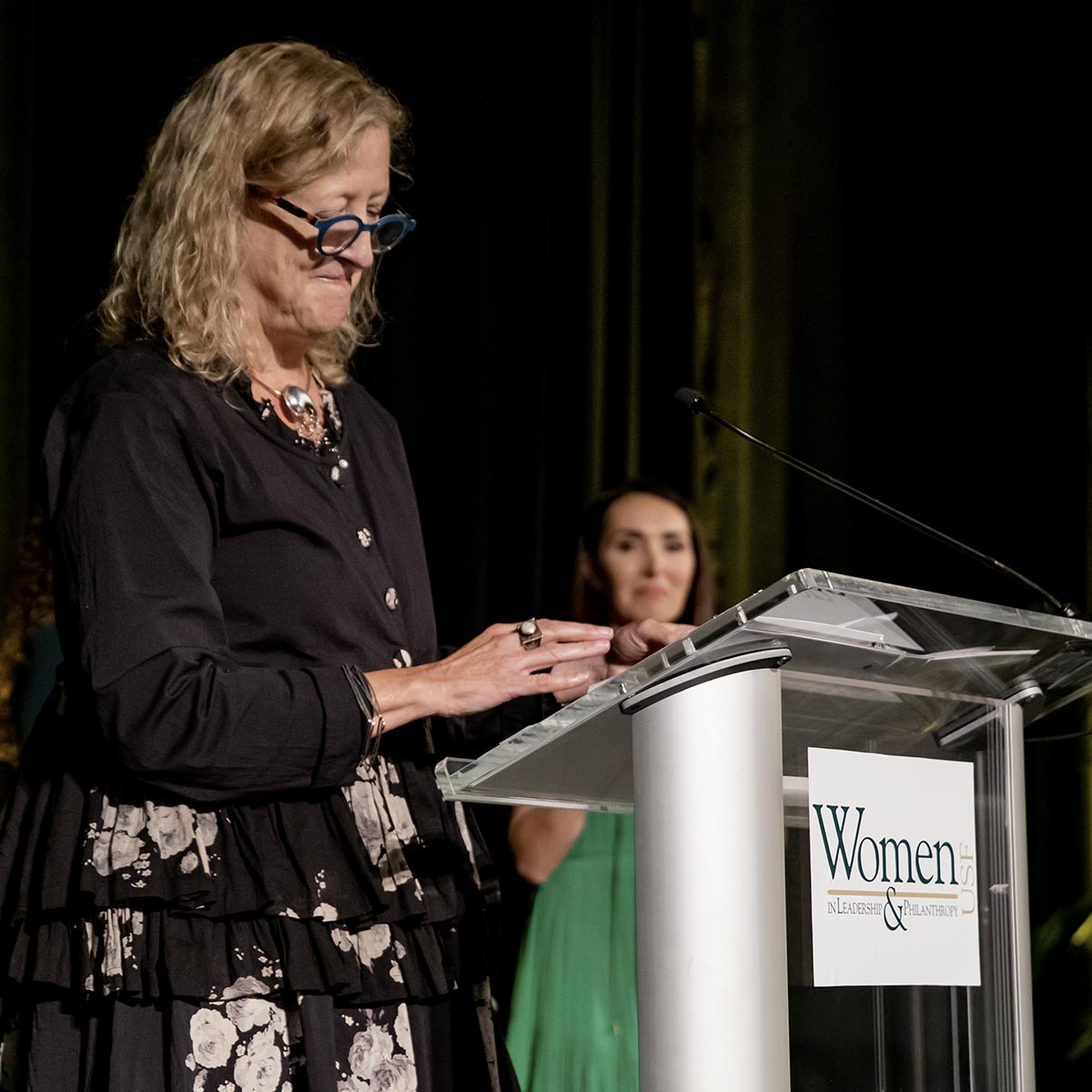 "I am honored beyond belief, and I accept this award on behalf of the many people who have contributed to USF's public health efforts," said Petersen. "I am proud to be a part of this organization that does so much to lift our USF students. Every year I hear one of our scholars say how important the support from WLP was in their personal and professional journey. They talk not just of the financial support, but the community support – it makes such an impact."
Tiana Hill is a first-generation college student who graduated from USF with her bachelor's degree in social work in 2019 and will complete a master's degree in public administration this December. She credits WLP with providing the support she needed on her journey.
"Each of the women I have encountered through this program have offered guidance to ensure that I achieve my goals while mitigating my chances of dealing with pitfalls," said Hill, who received WLP's Bank of America East Tampa scholarship. "I am so grateful to this organization and will be thinking of all that I have learned from WLP when I walk across that graduation stage in December."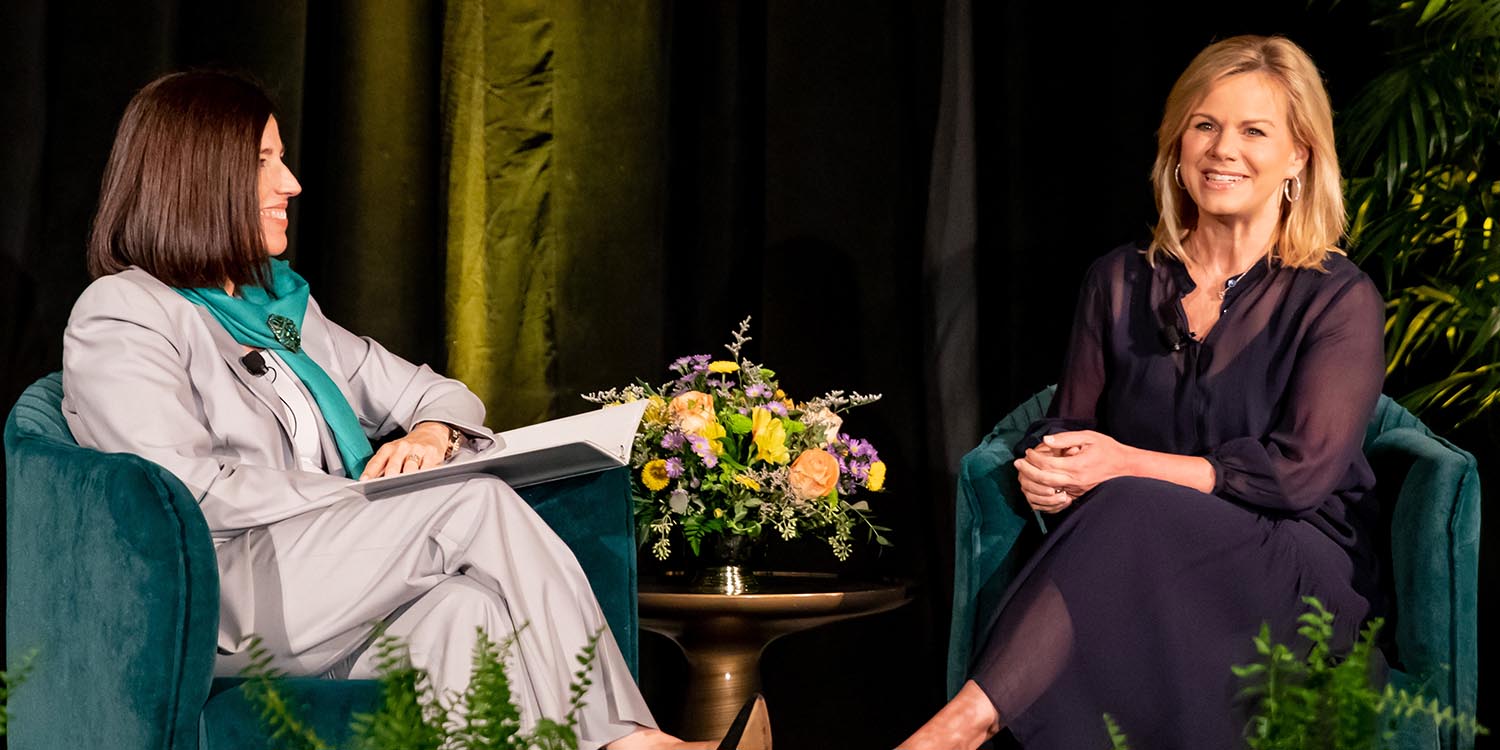 More than 200 USF students receive WLP scholarships each year. Many were able to attend the symposium, which was presented by Florida Blue and the first in three years to be held in person.
"Tiana's story is so incredible and is one of literally hundreds from young women like her who have received support from WLP. That is what makes this organization and these women leaders so special," said USF Foundation CEO Jay Stroman.
"It was such an inspirational day," said WLP's Executive Director Lauren Gstalder. "It was great to hear first-hand the impact that this organization has in the lives of our students. And we were honored to recognize Judy Genshaft and Donna Petersen – two remarkable women who, through their significant leadership, have improved countless lives throughout the Tampa Bay region and beyond."
For more information about Women in Leadership & Philanthropy visit usf.edu/wlp.