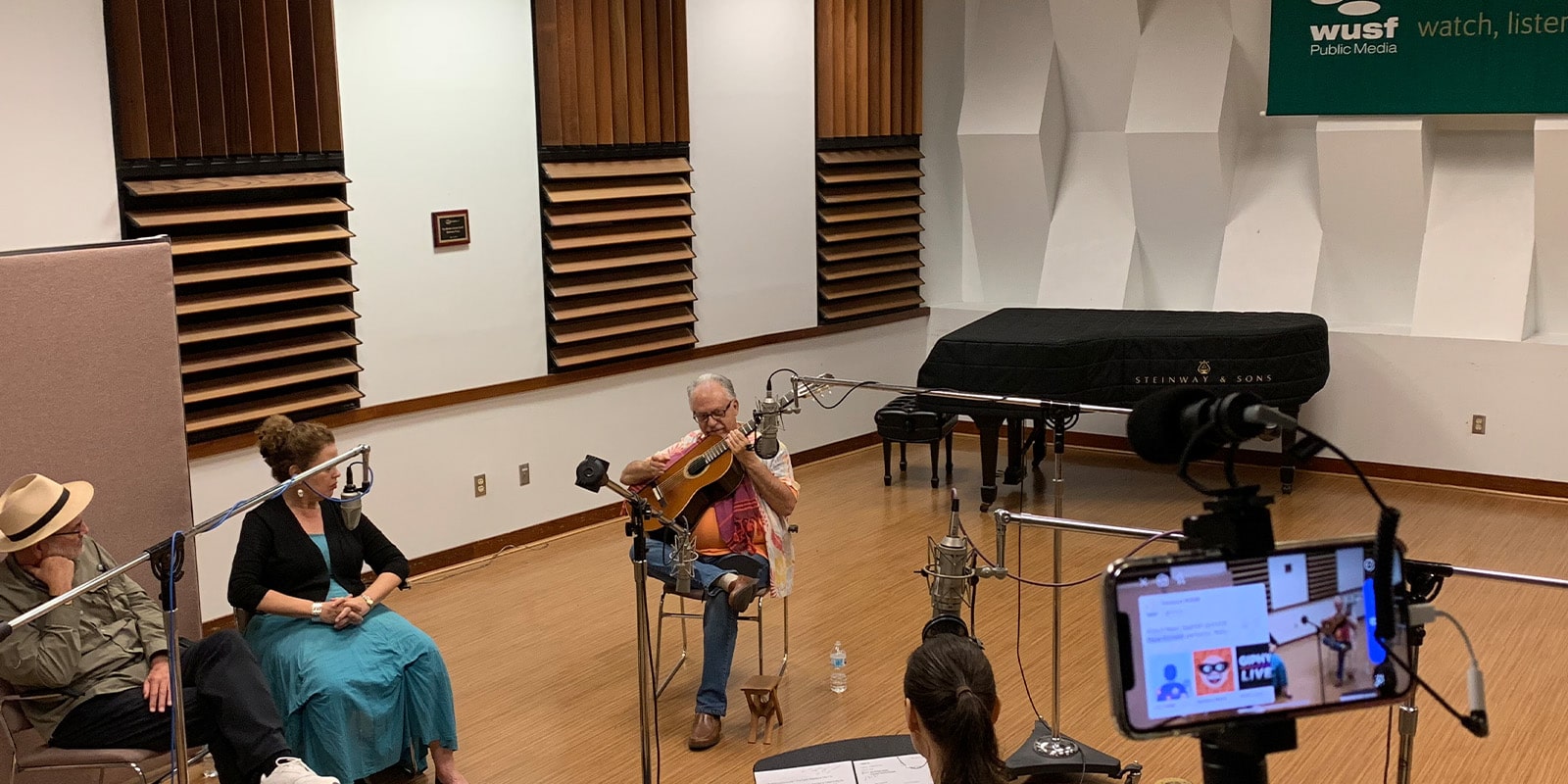 Donor quietly remembers the station that brought him joy
May 9, 2022
During the final few weeks of his life, Bob Euwema passed the time playing computer solitaire and listening to the radio inside his sparsely furnished, assisted-living home in Sarasota. But the image of a man cut off from the world, sadly playing out the final hand of his life, couldn't be further from the truth.
He was a loner yet far from alone — connected by the classical music of WUSF playing over the airwaves to a soothing soundscape that brought him constant joy.
His desktop computer was more than simply a way to play a solo card game as leukemia took its toll on his 88-year-old body. It was a symbol of his shining career legacy as an expert in the burgeoning computer industry dating back to the early 1960s, and the generous help he later gave as a retiree to Sarasota nonprofits in setting up their databases — sometimes even buying them new computers.
And it was a link to his beloved sister in Brooklyn, New York, Carol Wolf, to whom he sent an email greeting before 6 a.m. every day for some 30 years.
But more than anything, it was the music of WUSF's classical station, WSMR — the masterpieces of Beethoven, Mozart, Brahms and countless others — that enriched him and fueled his resolve to honor the station. The man known for his quiet, low-key manner did so with a surprising crescendo in his final act, leaving a $1 million gift to benefit WSMR to keep its music flowing.
"Bob was very shy, but he was open and friendly once you got to know him," Wolf recalled. "Toward the end, he was looking for meaningful ways to leave his money. He loved music, and WSMR meant a great deal to him. So that's what he did."
His generous gesture came as a surprise to leadership at the USF Foundation and WUSF Public Media. Discussions about some type of gift had taken place with Euwema's attorney, Cathryn Girard, but nobody — other than her and Euwema — was aware of the magnitude of the sum he bequeathed in his will upon his passing on March 27, 2021.
When the gift came to light in the months that followed, WUSF General Manager JoAnn Urofsky wrote to his sister: "We are gladdened to know that WSMR was a companion and a solace to Bob, especially during his final weeks. His commitment to support us through his estate touches us all deeply."
WUSF gift officers, management and talent were well aware of Euwema prior to the stunning bequest. According to WUSF Senior Director of Development Scott Nolan, he donated to WSMR on 23 occasions over eight years — sometimes during on-air campaigns, sometimes in response to mailed requests, sometimes for reasons known only to himself. True to his reticent nature, he never wanted to meet in person or attend a station event, so the station's major gifts team stayed in touch with cards and calls of appreciation, always reaching out on his birthday.
He was born on March 25, 1933, and raised in State College, Pennsylvania, where his father, a self-taught pianist and music lover, served as a dean at Penn State University. Euwema played baritone in the high school band but focused mostly on his studies. He went on to attend Penn State, graduating in 1954 as the valedictorian in a class of 3,000.
With a passion for science and technology, Euwema earned his doctorate in physics from Princeton University in 1959. He went on to teach five years at Swarthmore College, leaving to do research at Batelle Memorial Institute in Ohio, where his work involved large computer programs. After several years working with various computer companies, he took a job with a Seattle firm that analyzed seismic data for oil exploration. All the while, he lived simply, scrupulously saved his money and decided to retire at age 57 in 1990, after moving to Sarasota to help care for his elderly mother.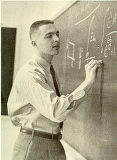 According to his sister, Euwema was married briefly, after which he built a small fortune in the stock market. He spent little on personal amenities, preferring a bare-bones apartment containing a bookcase of CDs and DVDs, and filled with music. During that period in the early 1990s, as email became commonplace, he and Wolf began communicating every day electronically — first about their elderly aunt Marian, who in the winter lived near Euwema in Sarasota. When Aunt Marian died in 2017, the email tradition continued — with Euwema sending his updates like clockwork every morning before 6.
In 2019, he did something else. Wanting to update his will, he reached out to Sarasota-based attorney Girard. "His mother had been gone for some time, and he was now living in an assisted-living home," she recalled. "I was glad to come meet him at his facility in town."
It was an eventful meeting to say the least. Euwema had told her to look for a tall man — he stood 6-foot-4 — and she recognized him right away. Unfortunately, on the way to his apartment, Euwema passed out in the elevator. Girard frantically pressed the emergency button, and he regained consciousness as help arrived. She insisted that he get a walker, or she wouldn't take him on as a client. He obliged.
"I don't know how much he actually used it, but he did listen because he really wanted this work done," she said. "Bob was a very focused, determined person. He knew exactly what he wanted and how to set things up. And he was very generous with me, saying, 'If you have to work overtime, I'll pay it.' "
Euwema's generosity extended in many directions. After retiring, he volunteered to update the computer records of such local entities as the Sarasota Symphony, the Circus Arts Conservatory, Mote Marine Laboratory, Children's Haven, the Sarasota NAACP and a domestic abuse refuge for women called Safe Place and Rape Crisis Center Inc. In the end, he wanted to update his will to provide money for Wolf and her family, a Sarasota-based education foundation, a food bank — and WSMR. Girard contacted USF's Associate Vice President of Development Marion T. Yongue to lay the groundwork. "Bob was adamant that it not be a general gift but for the radio station," Girard explained.
Yongue made sure of that, though he had no idea of the size or origin of the gift. "Ms. Girard had reached out to us just to get some tax ID number and that sort of thing," he said. "But nothing was revealed about the donor's identity or the amount. It wasn't until after Mr. Euwema passed that we learned his identity and the magnitude of the gift. I couldn't believe it. And for the station, which has to make it on its own, his generosity will make a huge difference in helping it move forward into the future."
The pandemic was difficult for Euwema, as he was unable to have visitors in 2020 due to COVID-19. Meanwhile, he had declined a second round of chemotherapy, and his health deteriorated. Wolf knew something was seriously wrong when she didn't find an email waiting for her the day after his birthday in March, the morning of the 26th.
Euwema was gone, but there was one last stirring movement to his life — a gift that would come to life months later. And it will help the music of WSMR live on.