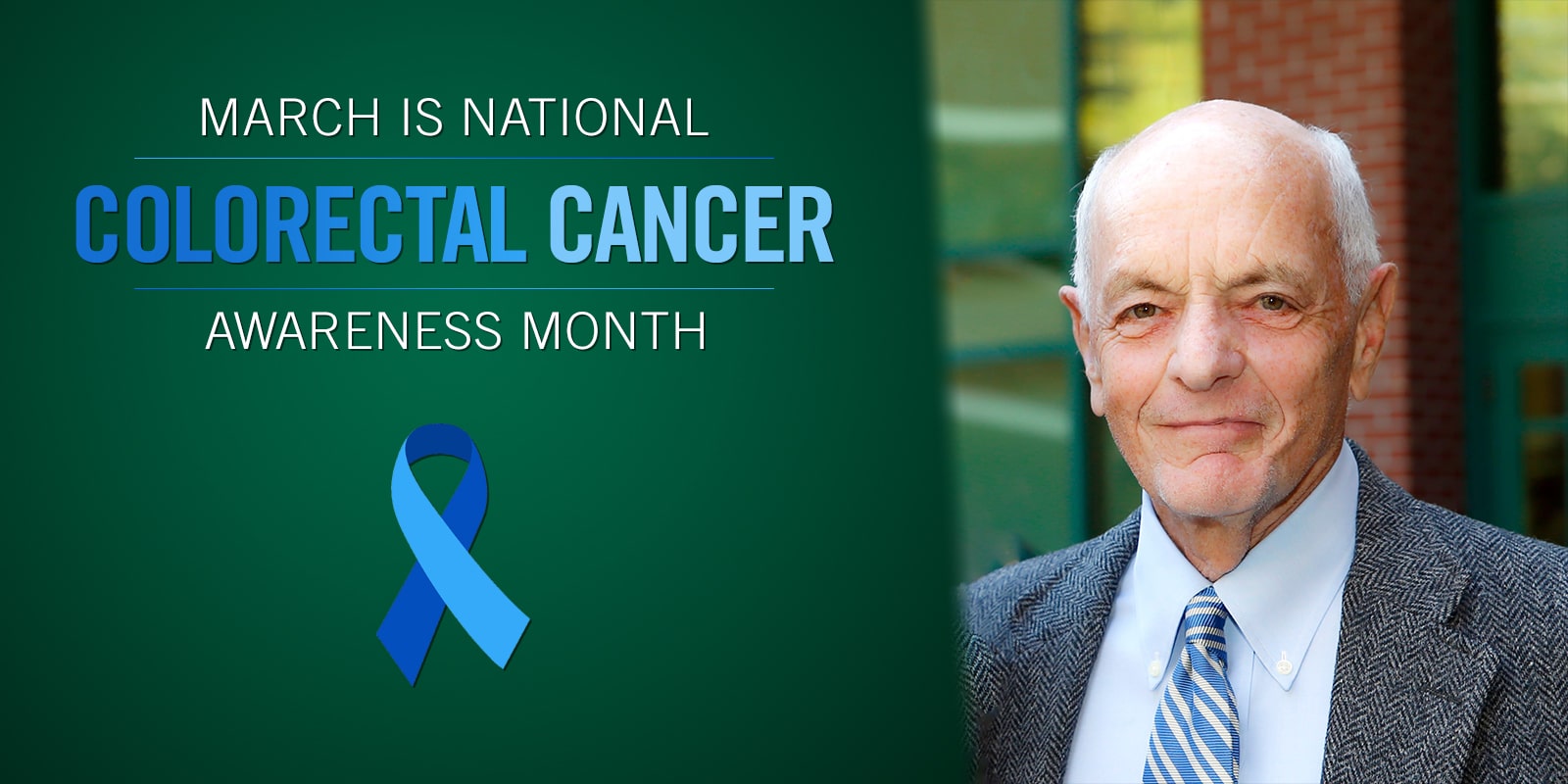 March 3, 2023
The importance of both philanthropy and medicine were instilled in Dr. Martin Silbiger from an early age.
"When I recall my childhood, I vividly remember my mother's involvement with charitable works," he says. "She was the head of every single benevolent organization in our city and would get our whole family involved. I remember coming home and seeing tons of these cardboard packages where you would raise dimes for the March of Dimes. My job was to count and make sure that there were dimes in every slot. This charitable work was a big part of my mom's life, and I was always interested in it."
From his father, Silbiger learned a love of medicine. "My dad was a country doctor in our small Ohio town," he said. "He cared for all the community's residents as well as those in surrounding areas."
Following in his father's professional footsteps, Silbiger graduated with his medical degree from Western Reserve University. He interned at University Hospitals of Cleveland before completing a residency at Johns Hopkins Hospital in Baltimore. Following training and further study at the National Institutes of Health (NIH), he moved to Tampa.
Silbiger quickly became established in the Tampa medical community, first serving as chief of staff at Tampa General Hospital and then chair of USF's radiology department. He became dean in 1995 of what is now the USF Health Morsani College of Medicine.
During his time in Tampa, Silbiger and his wife, Ruth, raised five children and stayed active in their philanthropic pursuits. He continues to serve as chair of the Capital Campaign Committee of Metropolitan Ministries and on the Board of Trustees at the David A. Straz, Jr. Center for the Performing Arts.
In addition to volunteering their time, the Silbigers have also generously donated funds to support students and research at the University of South Florida. "I always wanted to honor my parents," says Silbiger. "Ruth and I created scholarships in their name for medical students interested in primary care. Then later, while I was chairman of USF's Department of Radiology, we created additional scholarships for medical students excelling in research."
While he did not know it then, at the same time that the Silbigers created those scholarships, a doctor who would become an integral part of their lives was hired by USF Health.
"Dr. Silbiger was my boss for many years," says Dr. Jorge Marcet, a cancer biology specialist who serves as director of the Division of Colorectal Surgery in the USF Health Morsani College of Medicine. "I knew him as a very personable leader who was genuinely interested in speaking with his faculty and learning about their clinical work and research interests. It made me feel like a valued member of the team that the dean of the medical school was interested in my work. And that was long before he became my patient."
At age 28, Silbiger learned that he has Lynch Syndrome, the most common cause of hereditary colorectal (colon) cancer. "As a result of this genetic defect, members of my family have an 80% chance of developing colorectal cancer during their lifetime," Silbiger says. "When they first found my tumor it was the 1960's and I was working in the public health service at NIH. The treatment at the time was to remove half of your colon, which is what they did."
He followed up with routine monitoring throughout his life and when he was dean of the USF College of Medicine, Silbiger's daughter needed care for the same syndrome.
"I knew that I would refer her to USF doctors because they are the best," says Silbiger. "I had an existing professional relationship with Dr. Marcet and I recommended him for my daughter's care because he is a quintessential physician who is not only technically superb but who always stays up to date on the best and most innovative ways to treat his patients."
Not long after Marcet cared for his daughter, Silbiger himself became a patient. "They found another cancer and Dr. Marcet put me on a research project that took care of it without the need for surgery," he says.
Marcet has been Silbiger's doctor for more than two decades now. "The relationship between the surgeon and the patient, and their family, is very special and creates a close bond," says Marcet. "He entrusted me with his care, which was an honor – to be taking care of my boss. I was grateful to be able to provide a treatment pathway that prioritized his quality of life and led to excellent results."
Silbiger is a grateful USF Health patient. He and Ruth recently made a five-year pledge to support Dr. Marcet's colorectal cancer research and they plan to leave an estate gift to further support this work.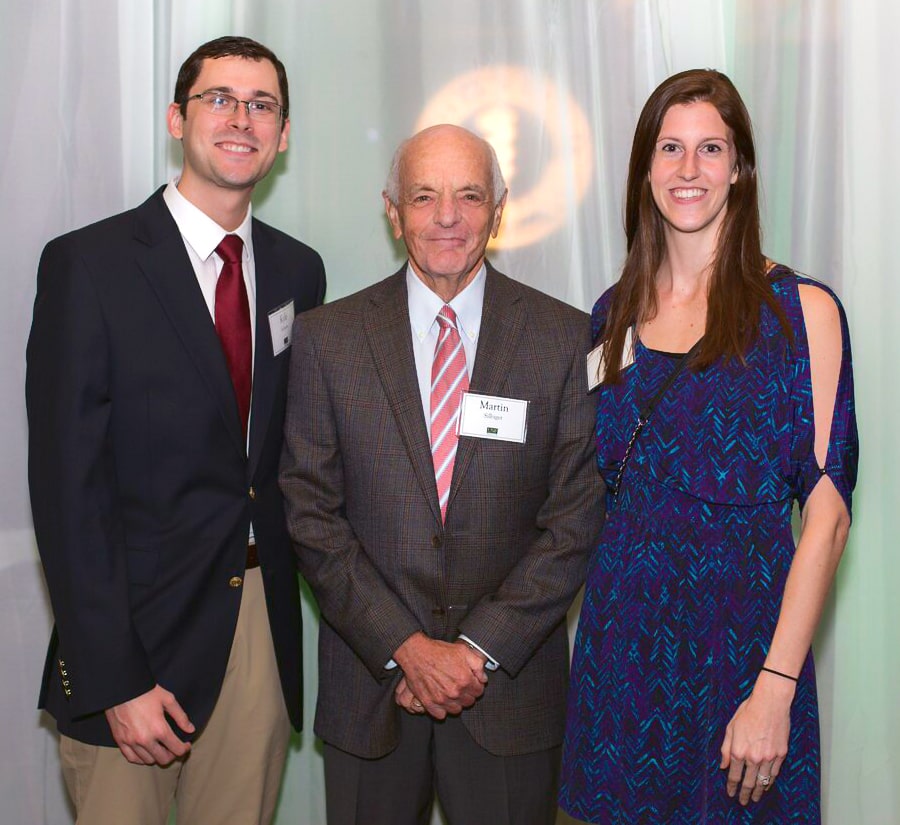 "Their contribution will make a huge impact," says Marcet. "The care of a cancer patient has been evolving since I started studying this field and research continues to improve the outcomes for patients. In collaboration with other high volume colorectal cancer treatment centers throughout the country, we have improved surgical care dramatically resulting in shorter hospital stays, quicker recovery, and better results for our patients. In our lab we currently grow cancer cells taken from an individual to study the unique genetics and structural molecules that makes their cancer grow and spread. This powerful tool allows us to understand how the cancer cell may respond to different therapies, and to make treatment decisions that can help fight the cancer. The goal is to help patients becoming healthier quicker and improve their quality of life."
Silbiger saw this individualized treatment approach in person again last year. "My granddaughter, who is 20 years old and a student in New York at Fordham University, had an abdominal mass," says Silbiger. "Ruth and I went with her to hear the results. The doctor recommended surgeons at NYU and Sloan Kettering but I said 'Oh no, I know the best colorectal surgeon in the country. We're going back to Tampa and USF!'"
Marcet successfully removed the mass during an eight-and-a-half-hour surgery and continues to monitor her cells in his lab. "Understanding the biology of her specific cells increases the level of care," says Marcet. "A few years ago, everyone with advanced colorectal cancer was treated with the same chemotherapy drug. Now we can choose the best first approach for each individual. It's amazing how far we have come, but we still don't have all the answers. That's why I am so grateful for the Silbiger's support of our research. There is a lot left to learn."
Silbiger adamantly reviews how his charitable contributions are spent. "I would not contribute funds to a project unless I knew it would be well spent and controlled," he says. "I feel that way about USF and how they have handled my previous contributions, and about Dr. Marcet and his work. I know that the money will be well spent, well managed, and put to the best use."
The Silbiger's estate gift will continue a long-standing commitment to philanthropy and ensure an enduring legacy of support for cancer research, as will their current endowed scholarships. "We are strong advocates for endowments," says Silbiger. "They last forever and keep on giving throughout your life and afterwards." The couples' two endowed scholarships have already generated more than 100 scholarship awards and will continue to generate funds to support student success.
"I so admire the continued leadership of Dr. Silbiger," says Marcet. "He was a fantastic leader as chair of radiology and then dean of the medical school. To see that transcend to the example that he and Ruth are setting in supporting research that will impact future generations is inspiring."