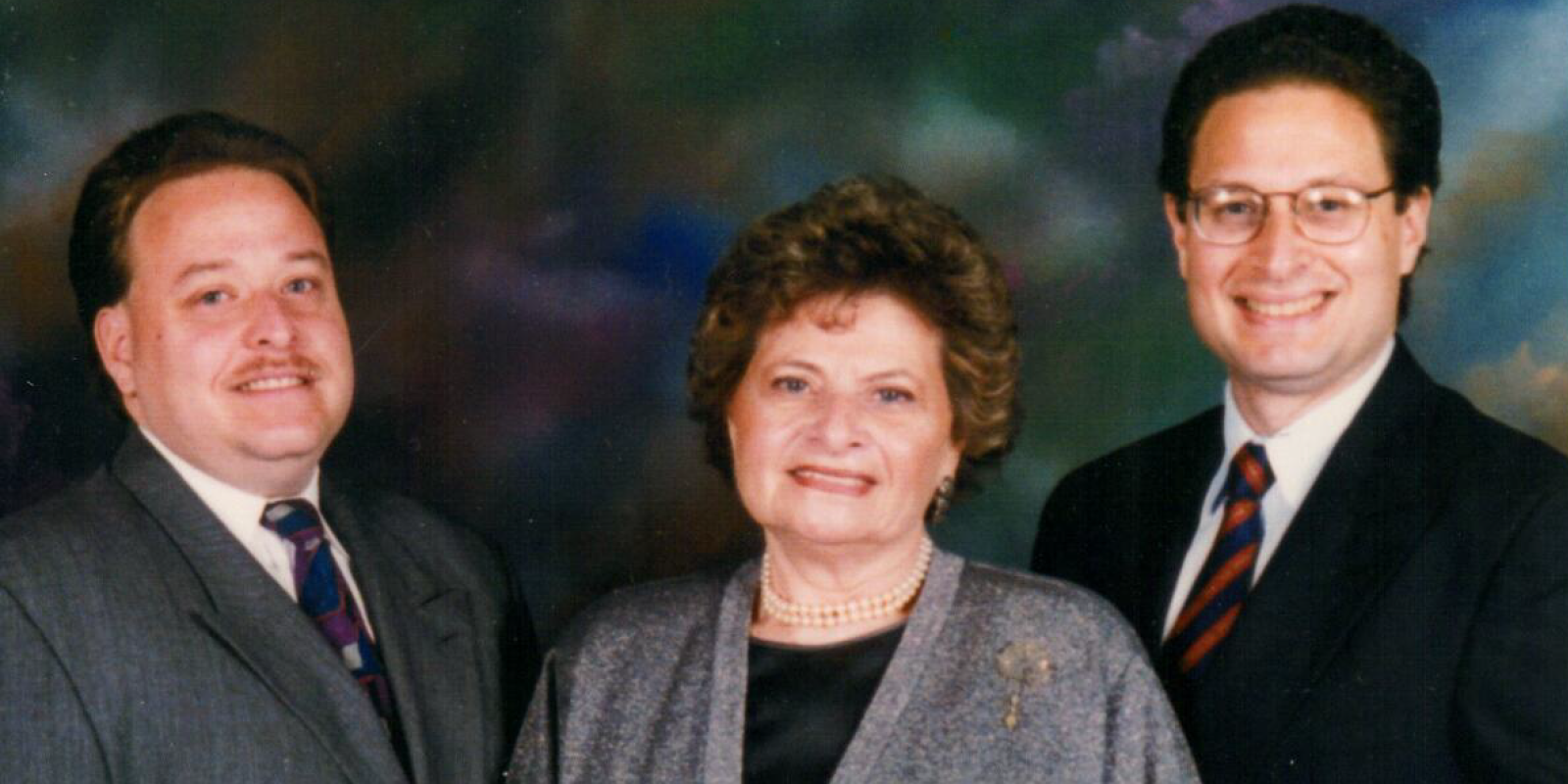 Above: In 2011, David Unger, left, and his brother, Larry, established a scholarship with USF Women in Leadership and Philanthropy in honor of their late mother, Ruth.
July 14, 2022
Ruth Unger was a brilliant and hardworking woman who defied the expectations of the 1950s.
The daughter of working-class Russian immigrants, Unger excelled in school. Despite her academic skill, she was not afforded the opportunity to pursue higher education beyond high school.
"She grew up at a time when education for women wasn't prioritized," said her son, Larry Unger. "That stayed with her and became a source for her desire to empower other women to achieve their educational goals in spite of a lack of money."
Although she began working for the National Mah Jongg League as a bookkeeper, she worked her way up and served as president for more than 50 years.
An ancient tile strategy game that originated in China, mah jongg was brought to the United States in the 1920s where it quickly gained popularity. In 1937, the National Mah Jongg League was founded to standardize the game rules across America. Over the past 85 years, membership has grown from 32 founding members to more than 350,000.
Under Unger's leadership, the league expanded its focus to include philanthropy aimed at improving the health and education of women. She created a scholarship to support first-generation women pursuing higher education.
Her sons, Larry and David Unger, have shared their mother's love for the game since they were children. The brothers now run the league and work together to coordinate their decisions and promote the values emphasized by their mother.
The game has a special tradition in promoting lifelong friendships and amicable competition among women. With the majority of the league's members being female, the two brothers are strong believers in the mission of advancing women's education and health across the nation.
"The bigger game of mah jongg in America is that women are able to develop relationships and friendships that can last decades," said Larry. "Mah jongg becomes just one more reason to get together on a regular basis, and it's really a wonderful experience."
It was in this spirit that Unger's devoted sons emulated their mother's forward-thinking mindset with the WLP National Mah Jongg League Foundation Scholarship at the University of South Florida. Established through USF Women in Leadership and Philanthropy, the league's $200,000 gift provides students with financial aid based on a combination of achievement and need.
Since 2011, eight students have been awarded a total of $110,000.
The Ungers are deeply gratified by the ability to alleviate students' financial burdens, allowing them to achieve their full academic potential.
"Every time we meet the young ladies that are going through the program, Larry and I have a great positive feeling knowing this is where we're making a change in the world," said David Unger.