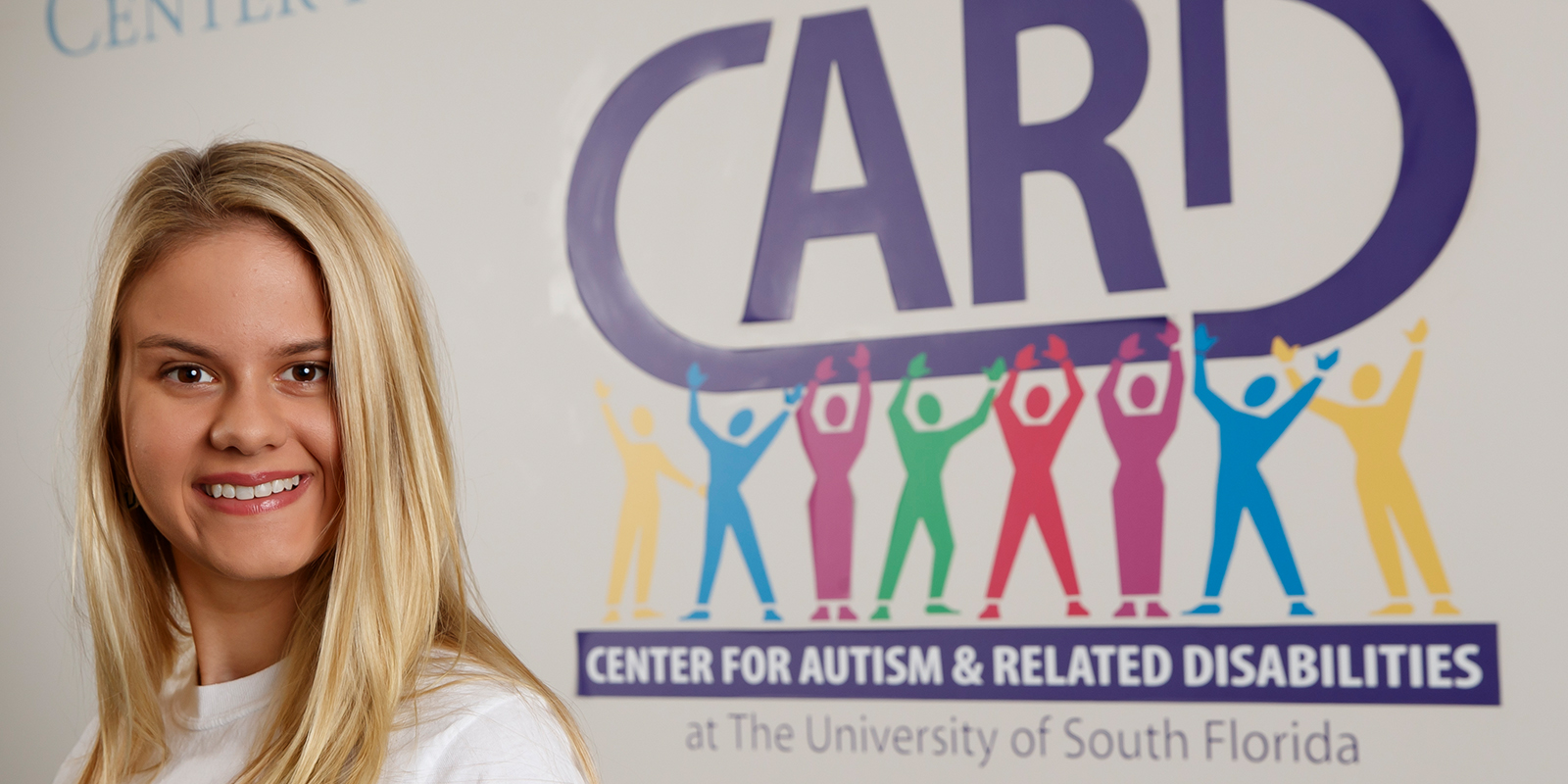 Nov. 18, 2021
Rachel Barcellona '21 is a model, singer and award-winning beauty queen.
Her outward appearance, however, pales in comparison to the light that shines within.
For behind her radiant smile and sparkling brown eyes lies a dynamic and resilient woman, fiercely determined to change the world — through kindness.
Diagnosed with autism at age 3, Barcellona is best known as an international advocate for autism acceptance and action. For the past decade, she has championed her platform "Abilities Beyond Disabilities" to audiences around the world to promote a more inclusive society.
"Even if you have a disability, you can accomplish your dreams," explained Barcellona. "No matter what people tell you, if you are determined, you can do it."
In the Tampa Bay community, Barcellona gives countless hours of her time promoting autism acceptance through speaking engagements, educational outreach and inclusivity training. She has served on the board of many related organizations, including the Center for Autism & Related Disabilities at USF (CARD-USF) and the Tampa Autism Friendly Advisory Board.
On March 20, Barcellona's profound impact on Tampa Bay was recognized with the Lightning Community Hero Award.
As part of the award from the Lightning Foundation, Barcellona was able to direct $50,000 in grant money to the charities of her choosing. Being both intimately familiar with the organization as well as passionate about its mission, Barcellona realized that she could make a seismic impact with a $30,000 donation to CARD-USF.
CARD-USF works to optimize the potential of people with autism spectrum disorder (ASD) and related disabilities by supporting individuals, their families and the professionals who work with them. CARD-USF is one of seven centers in Florida that delivers trainings, outreach, and support for teachers, police officers, private businesses and community programs to enhance their ability to include individuals with ASD.
"We are often the first call parents make after receiving a diagnosis," shared Christine Rover, assistant program director of CARD-USF. "We've been here for 28 years, one of the best-kept secrets in Tampa Bay, providing our services at no charge for individuals of all ages with ASD."
Barcellona's gift to CARD-USF will fund diversity, equity and inclusion initiatives, enhance resources for adults on the spectrum and provide training and resources for autism-friendly businesses in Tampa Bay.
This is only the beginning, for Barcellona's dreams for the future are as limitless as her heart is resolute.
"Determination is very important to me, since those with autism are often told that we're unable to accomplish anything. The ability to never give up is the best legacy to leave."