USF Relief for the Bahamas
Colleges and offices across the University of South Florida, including Medicine, Behavioral and Community Sciences, Business, Engineering, Multicultural Affairs, Nursing and Public Health, are collaborating in a medical and humanitarian response to the Bahamas in the wake of Hurricane Dorian.
The physical and infrastructure damage is so severe that it is impossible to get an accurate appraisal of the storm's economic toll on the Bahamas, but its human toll has been one of complete devastation. More than 50 people are confirmed dead, and the Bahamas Press expects that number to rise to over 3,000.
HOW YOU CAN HELP
YOUR donation will help purchase and transport supplies and equipment to the Bahamas, and provide travel expenses for USF medical faculty, staff, medical residents and students to provide medical care to patients still recovering from the storm.
The initial phase of the response plan is underway to provide medications, medical supplies, food, water and humanitarian supplies to the Bahamas Public Hospitals Authority in several shipments, which began the week of September 9, 2019 (one week after the hurricane made landfall). In the second phase of the response, we will begin sending USF faculty to the Bahamas for on-the-ground volunteer work as appropriate for their specialty. Our team of physicians and other health experts will support the health needs at various medical facilities across the islands.
spread the word
We are counting on your help! Make an even bigger impact by sharing your support of this effort using the social media tools at the top of the page.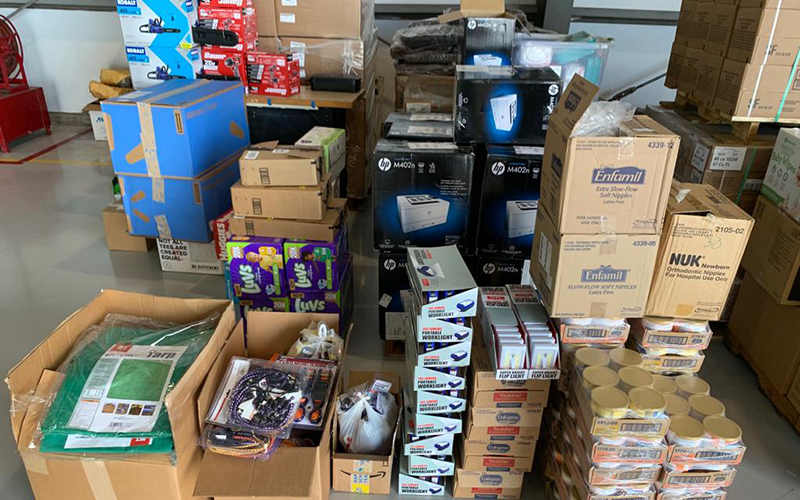 USF Health , Sep 23, 2019
Thank you to everyone who made your gift to USF Disaster Relief. Your help brings relief to families in the Bahamas. We have increased our goal to $20,000 due to your overwhelming generosity and the long-term need for assistance in rebuilding the Bahamas following Hurricane Dorian.
A message from Robert Butler BA '82, a USF graduate living in Freeport, to the USF community:
I just wanted to say "Thank You So Much" for your thoughts and support. So many Bahamians lost everything they had, and the body count is still rising. The majority of Bahamians are totally overwhelmed and so appreciative of the outpouring of prayers, donations, and other support.
---
Your gift of $10 can help purchase bandages and other basic first-aid supplies.
---
Your gift of $25 can help purchase gloves and masks for medical professionals.
---
Your gift of $50 can help purchase over-the-counter medications for child and adult patients.
---
Your gift of $100 can help fund prescription medications to fight infections, allergic reactions and other conditions.
---
Your gift of $250 can help fund refurbished medical equipment.
---
Your gift of $500 can help transport medical supplies to the Bahamas.
---
Gifts of any size make an impact! Enter your custom gift amount.