The Project
Research shows that living on campus enhances students' academic and personal success. Housing & Residential Education (HRE) at the University of South Florida is dedicated to ensuring this is the case for our residents by creating safe and welcoming residential communities where they can thrive.
The Housing & Residential Education Scholarship provides support to full-time currently enrolled undergraduate or graduate students pursuing any major, in any college, who are currently USF Housing residents on the Tampa campus in order to help them meet their financial obligations to the university.
GREG BOWERS CHALLENGE LANGUAGE
Your Impact
Your gift of any size goes a long way in providing the opportunity for a student to live on campus and enhance their academic and personal success. By providing the opportunity for a student to reside on campus, you are relieving the student of financial burden and exposing them to countless opportunities to learn, grow and thrive.
Ana Hernadez, assistant vice president of Housing & Residential Education at USF explains "there is a LONG history of HRE staff reaching into their own pockets and donating to support residential scholarships year after year and continue this legacy of generosity. I am very proud to be associated with the HRE team and the fantastic students who call campus home. Please donate and help us help more students."
Spread the word
We are counting on your help! Make an even bigger impact by sharing your support of this campaign by clicking on the social media tools at the top of the page.
Thank you for supporting our current and future students by giving them the opportunity to live and grow on campus. Go Bulls!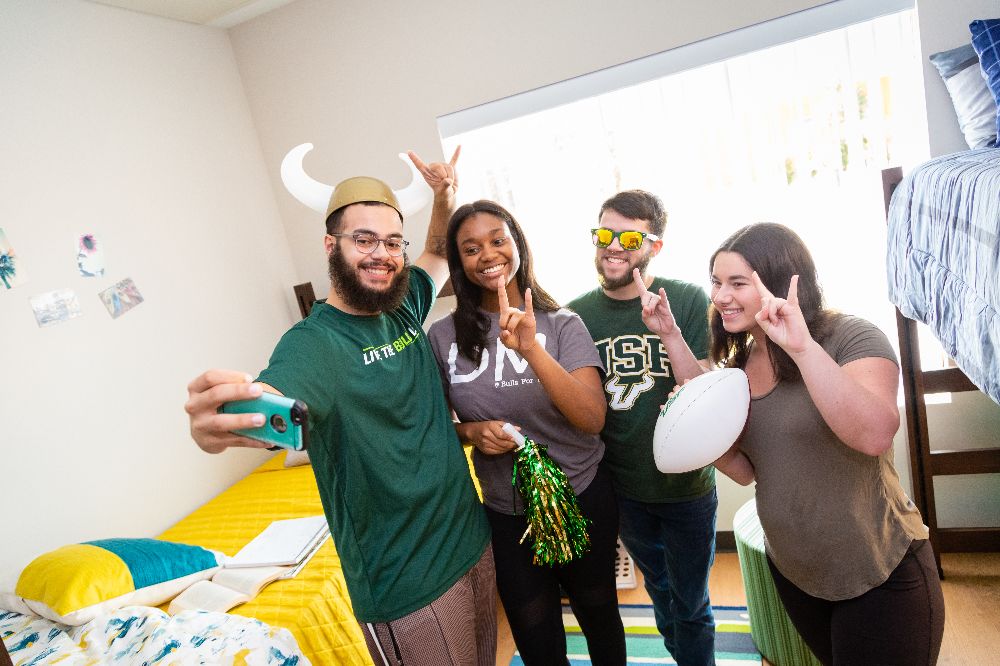 ---
Show your Bull pride. Together we make a difference.
---
Celebrate Rocky's birthday with a gift that propels USF into the New Era.
---
Help unlock our unlimited potential.
---
Make your golden impact in celebration of Rocky's birthday.
---
Be a leader with a gift of $100 on Rocky's birthday.
---
Gifts of any size make an impact! Enter your custom gift amount.