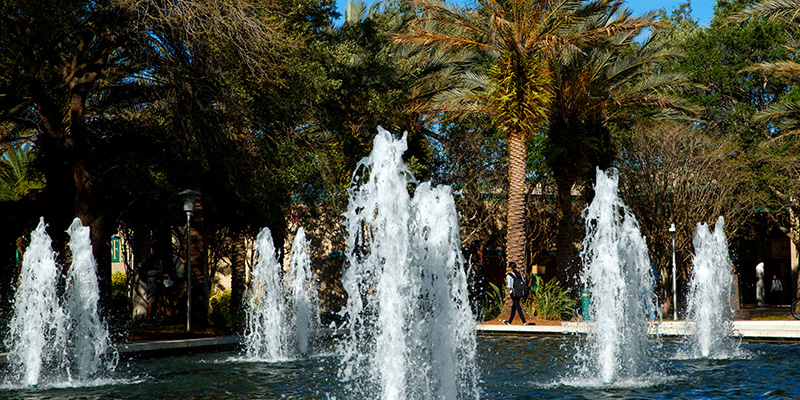 WHAT IS THE FACULTY & STAFF CAMPAIGN?
The Faculty & Staff Campaign is an annual fundraising effort that provides all USF employees an opportunity to support their area of choice at the University of South Florida.

WHY SHOULD I GIVE TO USF?
Employees are the heart of our university. Every day, you make a difference at USF by sharing your ideas, talents and abilities. Your participation in Faculty & Staff Campaign is just one more way that you can join together with your colleagues to show your support for the university and make USF even stronger. Your participation in the Campaign signifies your commitment to USF. Make an impact today.

HOW CAN I MAKE A CONTRIBUTION TO THE FACULTY & STAFF CAMPAIGN?
There are multiple ways to make a gift to the Faculty & Staff Campaign. All of these options below will count toward your participation in the Faculty & Staff Campaign:
CAN I DECIDE HOW MY GIFT WILL BE USED?
Yes. There are hundreds of USF Foundation funds to choose from, and each fund has a specific purpose. Log on to the Faculty & Staff Campaign website to search our database of funds and make your gift.

I'M STILL PYAING ON A PAYROLL DEDUCTION PLEDGE FROM LAST YEAR. HOW WILL I KNOW WHEN MY PAYROLL PLEDGE IS COMPLETE?
The Faculty & Staff Campaign office will notify you via e-mail when your pledge is complete, and you will be invited to renew your pledge at that time. If you want to know the specific date that your pledge ends, contact the Faculty & Staff Campaign office at fscampaign(at)usf.edu.

HOW DO I FIND OUT IF MY PAYROLL DEDUCTION PLEDGE RENEWS AUTOMATICALLY?
Contact the Faculty & Staff Campaign office at (813) 974-4900 or fscampaign(at)usf.edu.

WHAT IS HerdFunder?
HerdFunder is the USF System's crowdfunding platform. HerdFunder allows anyone to learn about and support a variety of diverse projects throughout the USF System. Each gift, regardless of size, can have a tremendous impact when grouped with other gifts from people who share the same passion.

DOES GIVING THROUGH HerdFunder COUNT TOWARDS FACULTY & STAFF CAMPAIGN PARTICIPATION?
Yes – any gift made through HerdFunder by a current or retired USF faculty or staff member will automatically be counted toward area participation. Please visit HerdFunder to make a gift.​​

MY SPOUSE ALSO WORKS AT USF. WILL OUR JOINT GIFT COUNT FOR BOTH OF US?
Yes. If you and your spouse are both employed by the USF System, you may contribute either separately or jointly. If you are making a joint gift, please indicate this on either the paper contribution form or the online giving form.​​​​​​​

WILL I RECEIVE A YEAR-END TAX RECEIPT FROM THE USF FOUNDATION?
The USF Foundation no longer sends calendar year-end tax receipts. Instead, the Foundation sends gift acknowledgements (which also serve as tax receipts) throughout the year as gifts are received. USF System faculty and staff who give via payroll deduction can find the total amount of their annual charitable contributions to USF on their W-2 form in Box 14 next to the CHAR code. ​​​​​​​For questions regarding the charitable deduction figure printed on your W-2 form, contact Payroll at payrollhelpdesk(at)usf.edu.
---
If you have additional questions regarding your contributions to the USF Foundation, please contact us.