The Joyce Russell Kente Awards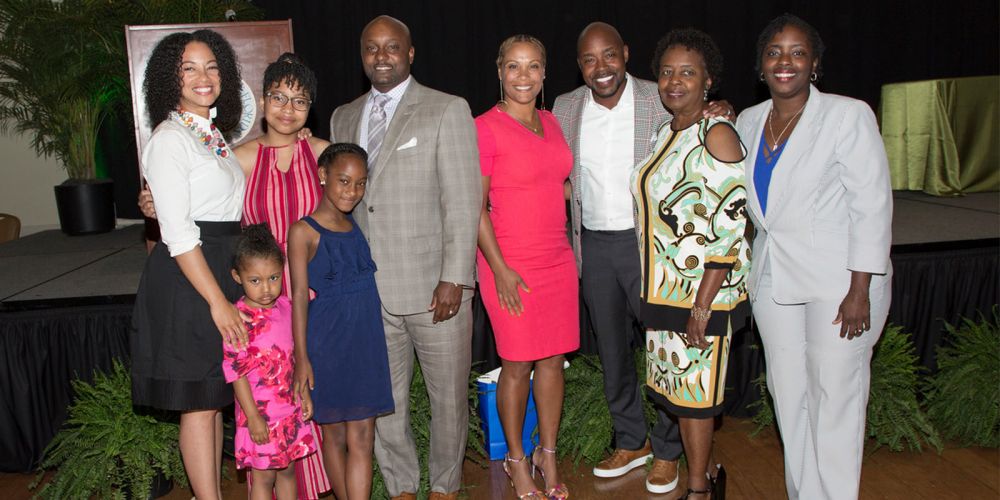 Join us virtually on April 29
The Joyce Russell Kente Awards and Scholarships Ceremony will celebrate the academic excellence and achievements of our Black/African-American USF students and Tampa Bay community leaders.
This year we will have a powerful and enthusiastic keynote address by Jewel Burks Solomon, co-founder of Partpic, a startup designed to streamline the purchase of maintenance and repair parts using computer vision. Partpic raised more than $2 million in seed funding from notable investors like AOL co-founder Steve Case and Comcast venture.
We will also celebrate Justice Peggy A. Quince as our 2021 Joyce Russell Kente Community Leader recipient and Vincent Jackson (posthumously) as our 2021 Joyce Russell Kente Alumni Award recipient.
Event Details:
Thursday, April 29, 2021
Live stream begins at 8 p.m.
Complimentary Kente gift box included with each ticket purchase!*
Gift boxes include Kente cookies, African-inspired toffee, herbal tea and other goodies! Gift boxes will be mailed the week of the event to the address provided at registration.
*While supplies last.
Thank You to Our Corporate Sponsors
---
History of the Joyce Russell Kente Awards
The Kente Award was created in 2000 by the USF African American Advisory Committee to strengthen the relationship between the university and the African-American community. The award recognizes USF faculty, employees, alumni and African-American community members whose contributions have had a positive impact in the African-American community.
Joyce Russell worked as Hillsborough County's African-American Liaison and joined the African American Advisory Committee in 2000. She was elected president of the committee in 2004 and served three terms as its president before retiring in 2011. Under her leadership, the Kente Award grew in stature and the Dr. Israel "Ike" Tribble Jr. Scholarship was endowed. In 2012, former USF president Judy Genshaft presented Joyce Russell with the Kente Award, along with the honor of naming the award the Joyce Russell Kente Award.
Past Joyce Russell Kente Award Recipients
2021
Justice Peggy Quince
Vincent Jackson '16
2019
Dr. Ernest Boger '65
Robert P. Blount III
2018
Anddrikk Frazier
William Packer Sr. '70
2017
Delano Stewart
Institute on Black Life
2016
Bernard Batson
Senator Arthenia Joyner
2015
Honorable Edwin "Ed" Narain
Chloe Coney
2014
Clinton Paris
John Scrivens
2013
Dexter Frederick
Honorable Lesley Miller Jr.
2012
Dr. Samuel Wright
2011
Dr. Thelma Benton
2010
James McDaniel
Felecia Wintons-Taylor
2009
Paulette Walker
Carolyn House Stewart '74
2005
Neil Armstrong
Trent Green
Ruth Hall
Brian Lamb '98
O. Geofreey Okogbaa
2004
Robert "Bob" Davis '82
Sonja Garcia
Oscar Horton
Wali Shabazz
Dr. Brenda Townsend
2002
Gloria Anthony '73
Dr. Richard Briscoe
Dr. Glenn Cherry
Joyce E. Latson
Dr. Cheryl Rodriguez '93
Dr. Aaron Smith
Rhea F. Law, USF President
The growth and success of Tampa Bay is intrinsically linked with the growth and success of USF. There is so much potential, and the future is very bright.
Your Impact