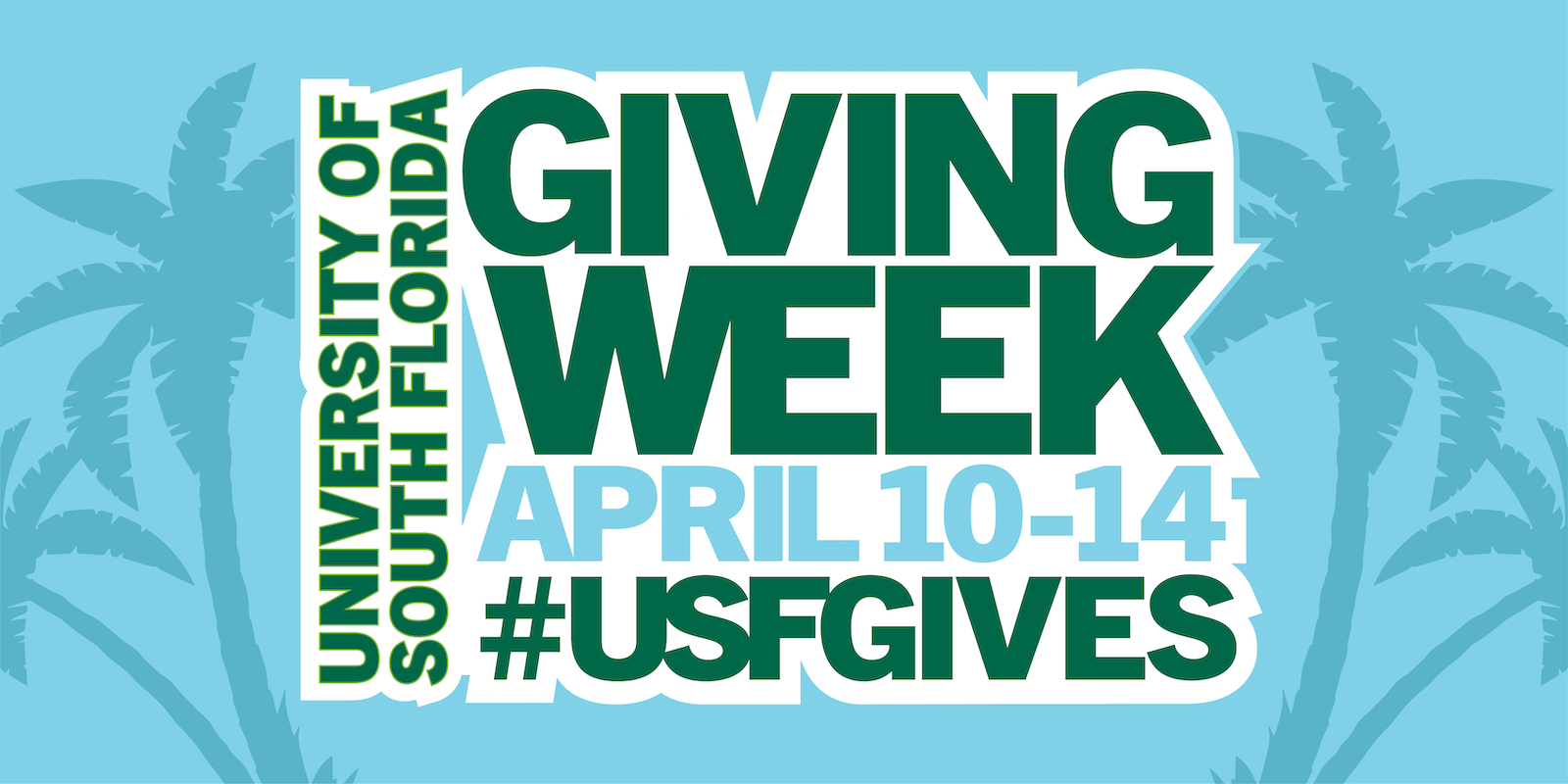 Featuring 38 HerdFunder projects; 10 donor matches totaling over $100K
April 10, 2023
The University of South Florida family kicks off Giving Week today, and we are excited for all members of our community to help support our university.
Last year during Giving Week, a record 4,905 donors gave more selflessly than ever to positively impact students' lives on all three USF campuses.
This year, we are thrilled to share a generous donor challenge. If our supporters make 5,000 gifts, USF Federal Credit Union will give $50,000 to the Office of Veteran Success.
You can support the cause of your choice through USF. Whether it's white coats for our health care heroes in training or scholarships benefitting students across various colleges and professions, a gift of any size makes a huge difference.
Giving Week features 38 HerdFunder projects designed to support everything from scholarships to the Feed-a-Bull pantry to free health care for underserved communities, plus a total of 10 donor match challenges that add up to over $100,000!
"Our USF family always rises and exceeds ambitious expectations, and we are so excited for Giving Week and grateful to USF Federal Credit Union and all of our generous donors who are doing matches to benefit other causes," said Ashley Devenport, director of development and Giving Week team lead. "Your support is essential in providing an impactful education to our students. Every gift helps us offer resources and opportunities for our Bulls to pursue their passions and reach their goals."
Every gift helps change the lives of our students for the better and elevates our entire USF community.