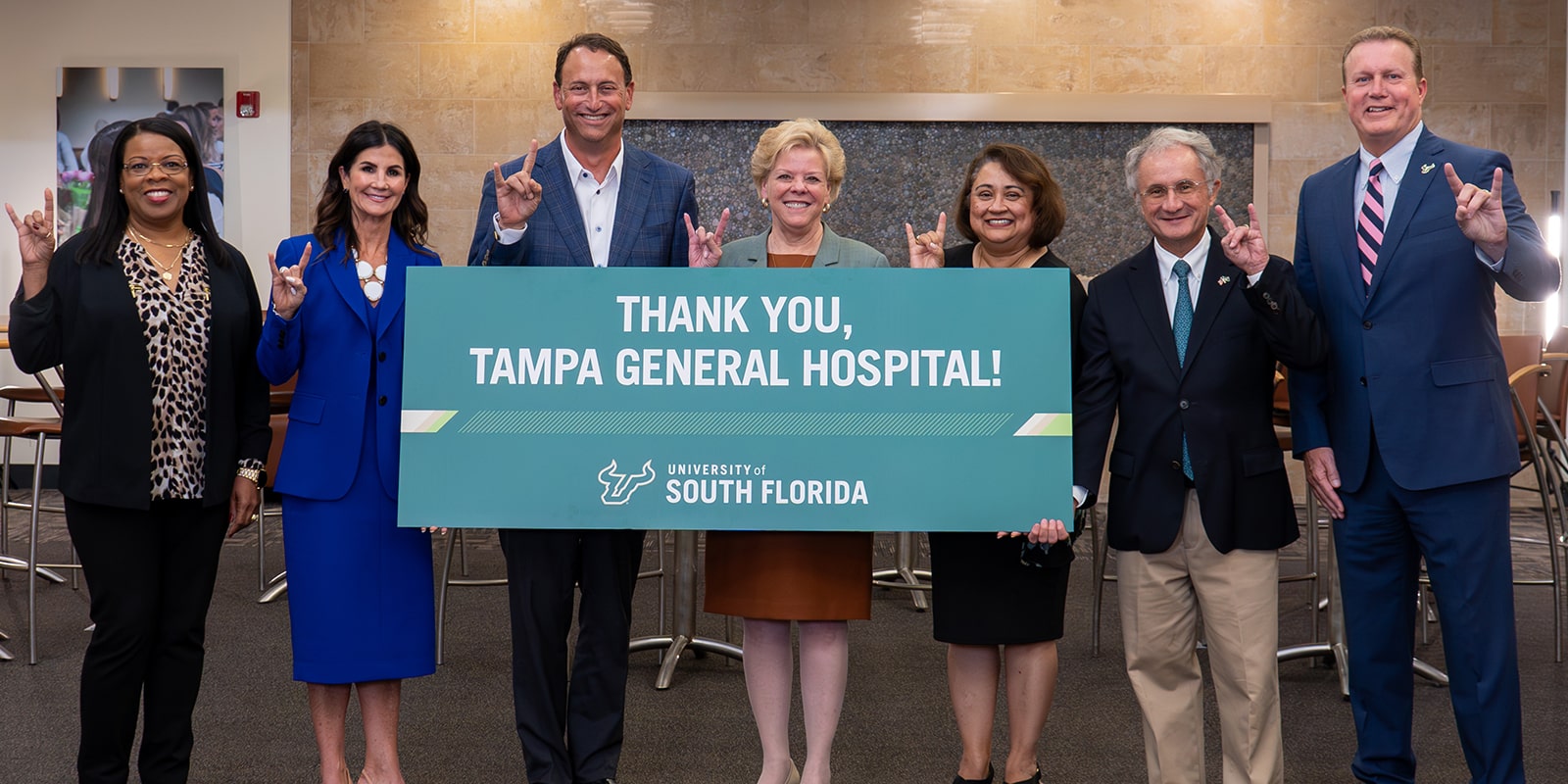 TGH invests $4.4 million in USF Health College of Nursing Simulation Lab
Sept. 28, 2023
Tampa General Hospital (TGH) and the University of South Florida announced today plans for a new nursing simulation lab at the USF Health College of Nursing to offer advanced training for nurses as they prepare to join the health care workforce. The announcement will be celebrated as part of the college's 50th Anniversary Jubilee Gala at the Tampa Museum of Art, following the annual nursing "pinning ceremonies" for graduating seniors.
"The partnership between the University of South Florida and Tampa General Hospital continues to provide new and innovative opportunities for our students, faculty and staff to create a healthier future for the Tampa Bay region," said USF President Rhea Law. "The generous support from TGH will further strengthen our USF Health College of Nursing as we prepare nurses for successful careers and help fill an important workforce need in our communities."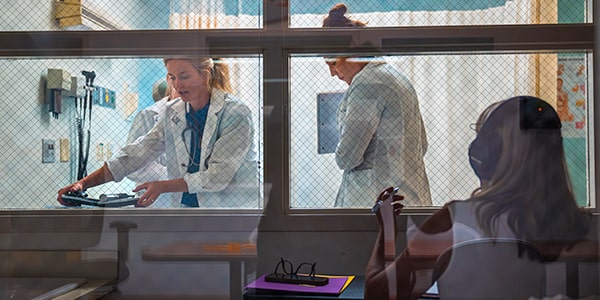 TGH is investing $4.4 million over six years to support the planning, construction and implementation of the new lab, which will be named the Tampa General Hospital USF Health College of Nursing Simulation Lab. It will include 12 clinical examination rooms, four simulation learning labs, a multipurpose learning lab, six high-fidelity simulation rooms, six debriefing classrooms and six control rooms. Simulated scenarios will enable nursing students to practice vital signs and patient safety, transitions of care, medicine administration safety, sepsis identification, communication with patients and family teaching, health assessment skills, prioritization of care, recognition of deteriorating patients and calls for help.
"Across the state and around the nation, we're facing a crisis when it comes to our nursing workforce. There will not be enough trained nurses to fill our need to care for patients. That's why we're expanding access to education and training for Tampa Bay nursing students – to grow our pipeline of essential health care professionals in this region," said John Couris, president and CEO of Tampa General Hospital. "With this new simulation lab, we're using the latest technologies to ensure nurses are not just qualified, but also practiced and experienced in clinical situations. This advanced training will contribute to the exceptional care we provide at TGH and help further improve patient outcomes."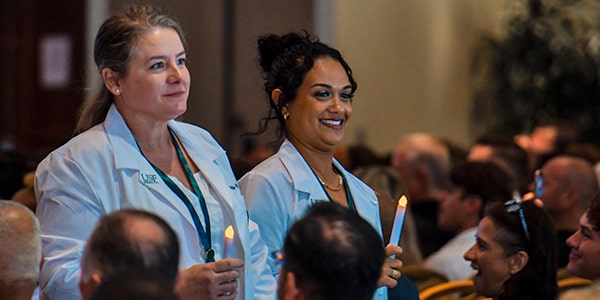 According to a statewide analysis of the health care workforce conducted by the Florida Hospital Association, the state faces an overall shortage of 59,000 nurses by 2035.
"Learning through simulation is a critical aspect of the undergraduate nursing curriculum," said Dr. Usha Menon, dean of the USF Health College of Nursing and senior associate vice president of USF Health. "The generous gift from TGH allows us to sustain a contemporary simulation lab that provides all nursing undergraduate and graduate students with access to state-of-the-art equipment, credentialed faculty, and dedicated space to practice their clinical skills. We are especially grateful to have TGH join us in celebrating our graduating nursing seniors through the pinning ceremony, a key rite of passage as they transition out of the student role and into professional practice."
The USF Health College of Nursing holds a pinning ceremony each semester; summer, fall and spring. It is the culminating event that celebrates each student's achievement and recognizes their dedication to improving and saving lives. The pins worn by the graduating students are symbols of academic and professional excellence.
"Nurses are in many ways the heart of our health care system and work tirelessly day in and day out to take care of patients, families and one another. It is incumbent upon us to make sure that they are supported, celebrated and incentivized to join the ranks of our caring community," said Kelly Cullen, executive vice president and chief operating officer of Tampa General Hospital. "At Tampa General, we do everything we can to recognize our nurses and honor their value, and we are proud to be able to support our new nurses through not only educational opportunities but also in celebrating their achievements."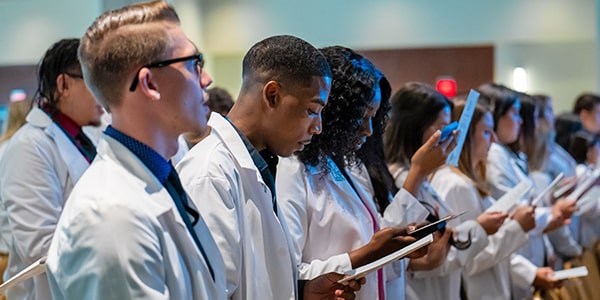 The USF and Tampa General affiliation began in 1970, when Tampa General became the primary teaching hospital for USF's Morsani College of Medicine and residency programs. The collaboration has significantly strengthened education programs for students across all health disciplines and provided opportunities for students to conduct cutting-edge medical research in a hospital consistently recognized as one of the best in Florida and the United States. The Tampa General system has achieved ANCC Magnet Recognition® four consecutive times by the American Nurses Credentialing Center for excellence in nursing.
"As the demand for nurses increases in Florida and across the country, it's important we endeavor to fill the talent pipeline with capable, dedicated and passionate nurses," said USF Foundation CEO Jay Stroman. "I would like to thank John Couris and the entire TGH team for their investment in our nursing students. We are grateful for their steadfast partnership and commitment to student success."
The Jubilee year for the USF Health College of Nursing is 2023, marking 50 years of excellence in nursing education. Tampa General Hospital is proud to sponsor the gala event on Sept. 28, 2023, at the Tampa Museum of Art.