the Project
This project supports the WLP/New American Scholarship for Women of Excellence. The scholarship will provide a financial helping hand to a standout recipient from a refugee or immigrant background. While paying for college can be difficult for most students, it is especially difficult if a student has been displaced from their home at some point in their lifetime.
Who We Are
We are five Bosnian women who were uprooted by conflict in our home country, but were able to succeed and live the American Dream through the power of education. Four of us are USF alumnae and one of us is a graduate of the Illinois Institute of Technology in Chicago. Our hope is to provide not just financial assistance, but to give exceptional young immigrant women the opportunities for mentorship and to be part of the Women in Leadership & Philanthropy (WLP) experience and network at USF. We all feel that giving back is so important because we were helped by so many along each of our journeys.
Our journeys may have started as refugees leaving a war torn country as young children, but today we are paving the way for other young women to learn and achieve in a new land of hope and dreams.
Your IMpact
Your gift will help grow the scholarship which is awarded to one student a year and provides them with access to USF WLP networking, mentoring and educational events to help them succeed both inside and outside of the classroom.
Spread The Word
We are counting on your help! Make an even bigger impact by sharing your support of this campaign by clicking on the social media tools at the top of the page. Thank you for providing immigrant women with opportunities at USF!
To learn more about the scholarship founders, click HERE to read the article.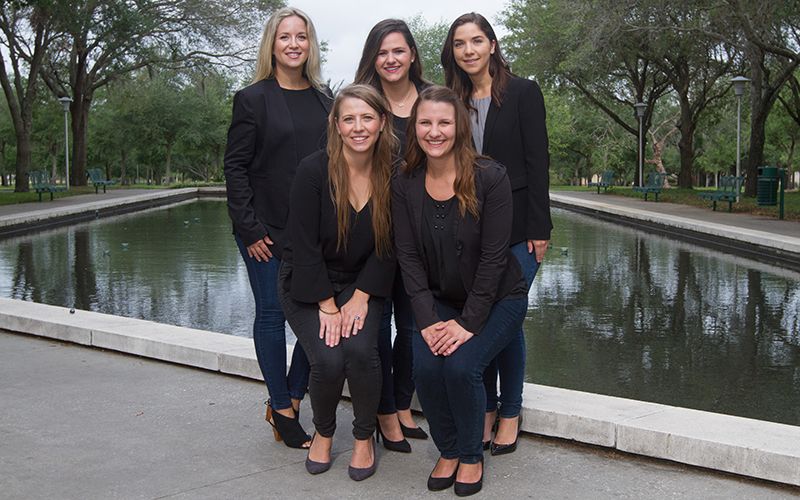 ---
An anonymous donor challenged us to reach 100 gifts by 9/20! We met half of that goal, so we will be able to unlock $500 at the end of the campaign. The challenge has been extended to 10/7 and another $500 will be unlocked if we get to the 100 gift goal.
- Sep 30, 2019
---
Show your support for all of the Women of Excellence that will be awarded this scholarship in the future.
---
Help unlock future immigrant scholars' potential.
---
Empower future female leaders with your gift.
---
Be a leader in providing future immigrant students with the support they deserve.
---
Show your pride in the power of education to transform displaced lives.
---
Make a lasting impact in lives of the WLP/New American Scholars of Excellence.
---
Gifts of any size make an impact! Enter your custom gift amount.