The Project
We will proudly represent the University of South Florida in one of the nation's largest Naval ROTC drill competitions and to develop USF's naval midshipmen into more proficient officer candidates. With your support, we envision a bright future for our drill team. Each member is highly motivated to make a name for ourselves and to leave behind a legacy that can be filled by generations to come.
Who We Are
The Naval ROTC program is designed to develop future officers mentally, morally and physically. Additionally, the program helps instill the highest ideals of duty, loyalty and the core values of honor, courage and commitment in order to commission college graduates as Naval officers.
What Your Gifts Will Do
By supporting our project, you are helping to fund each member's attendance to the drill meet at Tulane University. By attending this meet, each midshipman will better refine their drill, develop leadership capabilities, build camaraderie and create memories with their peers that will last a lifetime.
Share Our Message
In order to reach our goal, we need YOUR support! You can make an even bigger impact by sharing this campaign with your family, friends and colleagues via social media, email or however else you'd like to spread the word! Thank you for your support from the Buccaneer Battalion!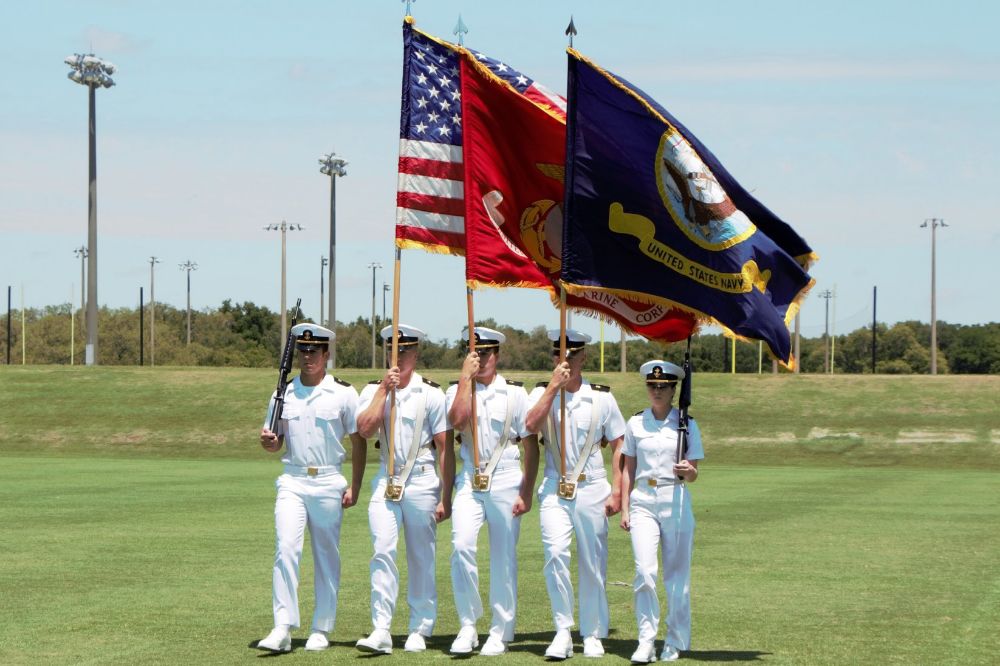 ---
Your gift of $5 will help reduce the cost of the trip per drill team member that attends.
---
Your gift of $10 will help midshipmen refine their drill and their capabilities as a leader.
---
Your gift of $20 will help cover the cost of registration fees associated with the drill meet per midshipman.
---
Your gift of $30 will help with registration fees and building camaraderie within the Buccaneer Battalion.
---
Your gift will help cover the cost of meals for the Buccaneer Battalion for the duration of the trip to New Orleans.
---
Your gift of $50 will help cover the cost of lodging for our midshipmen while we compete at Tulane.
---
Gifts of any size make an impact! Enter your custom gift amount.