The Project
USF men's and women's golf have made Bulls Nation proud by combining to capture four conference championships since 2012. This spring, USF men's golf seeks its third consecutive American Athletic Conference title and a third straight trip to the NCAA Championship.
Off the course, our golf teams have helped USF Athletics post a record 86 percent Graduation Success Rate (GSR) in the latest release in 2016. Women's golf had a perfect GSR score for the eighth time in program history, while men's team saw a year-over-year improvement.
Despite all that success, there's still much room for improvement and you can help USF contend with the top programs in the nation.
USF is trying to raise up to $15,000 to purchase its own push mower that will give the Bulls a true advantage in training. The mower will allow us to prepare better in practice with faster greens thanks to a close cut from a machine that is much lighter than the riding mower. The overall health of the greens will be better, too, because the teams would not be sharing a mower with The Claw anymore. This would cut down on cross pollination, weeds and diseases.
Thanks again for the support and Go Bulls!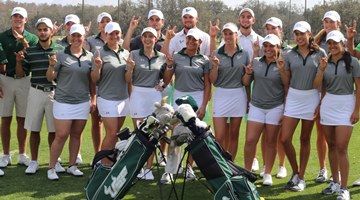 ---
USF's men's golf was consistently ranked in the top 25 during its back-to-back NCAA Championship appearances.
---
The USF men totaled more than 50 birdies during their league title victory last spring.
---
USF teams combined to collect seven eagles at the last conference tournament.
---
Get the Bulls closer to the pin on their first shot by giving $250 toward a new mower.
---
Want the Bulls to join rare, elite company nationwide? Give $500 and help USF reach its mower goal.
---
Gifts of any size make an impact! Enter your custom gift amount.