USFOPOLY OFFICIAL RULES
Colleges and units have been split into four groups based on employee counts so that similar sized units are competing against each other within their same group. A Chance Card will be sent to unit leaders at the start of each month. The unit to win the monthly Chance Card within each group will move a space on the USFOPOLY game board. The unit that moves the farthest on the game board by the time of the spring event will automatically advance to GO and collect $200 to be applied to a USF Fund of their choice!
There will be a total of four unit winners — one winner per group. Please note each unit also has an individual participation goal to meet so that we are able to achieve our overall USF System goal. All units who meet their goal by the closing event in May will be recognized. Unit standings will be updated at the beginning of each month on this page. Please see below for current unit standings as of April 1, 2019.
---
RED Group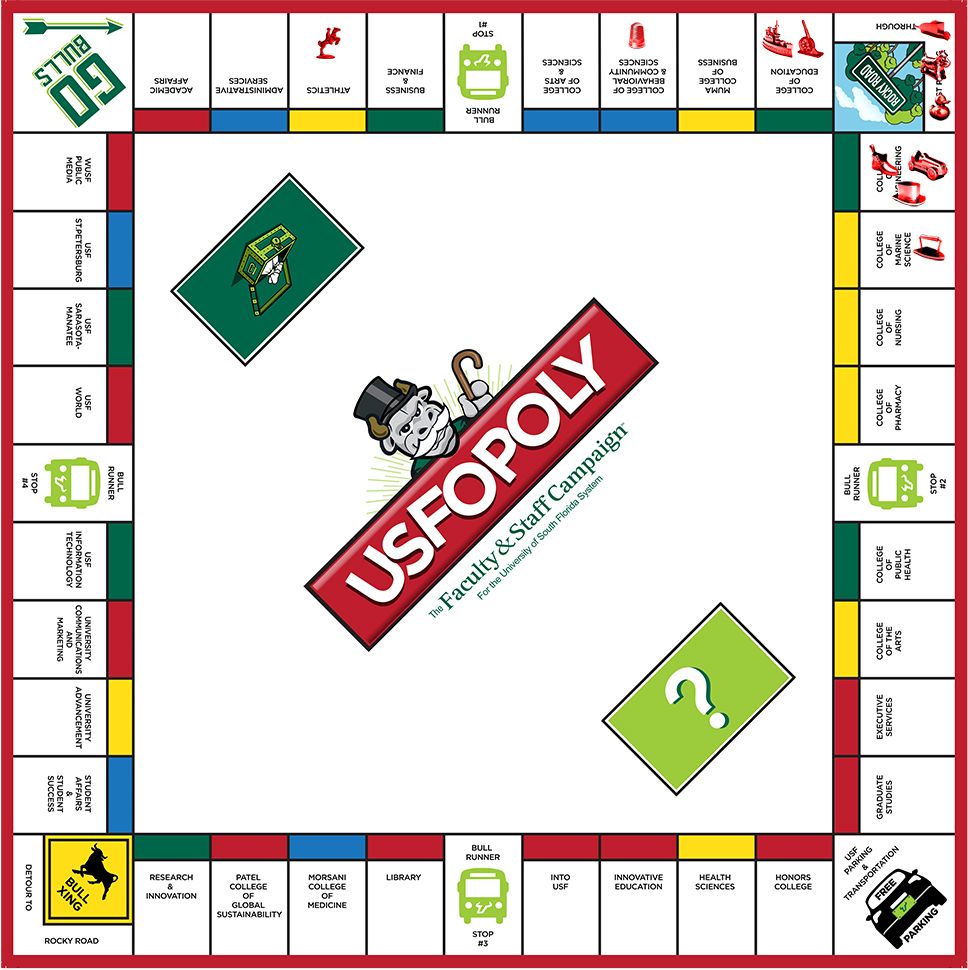 ---
YELLOW Group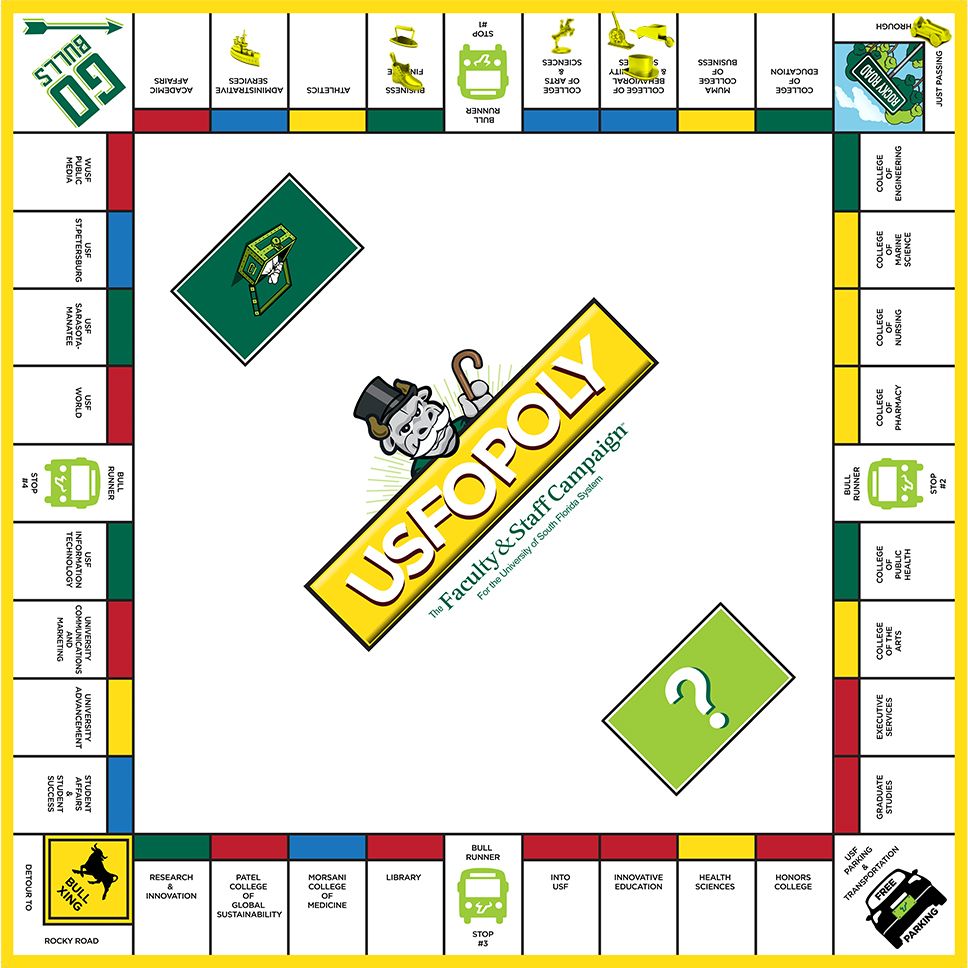 ---
GREEN GROUP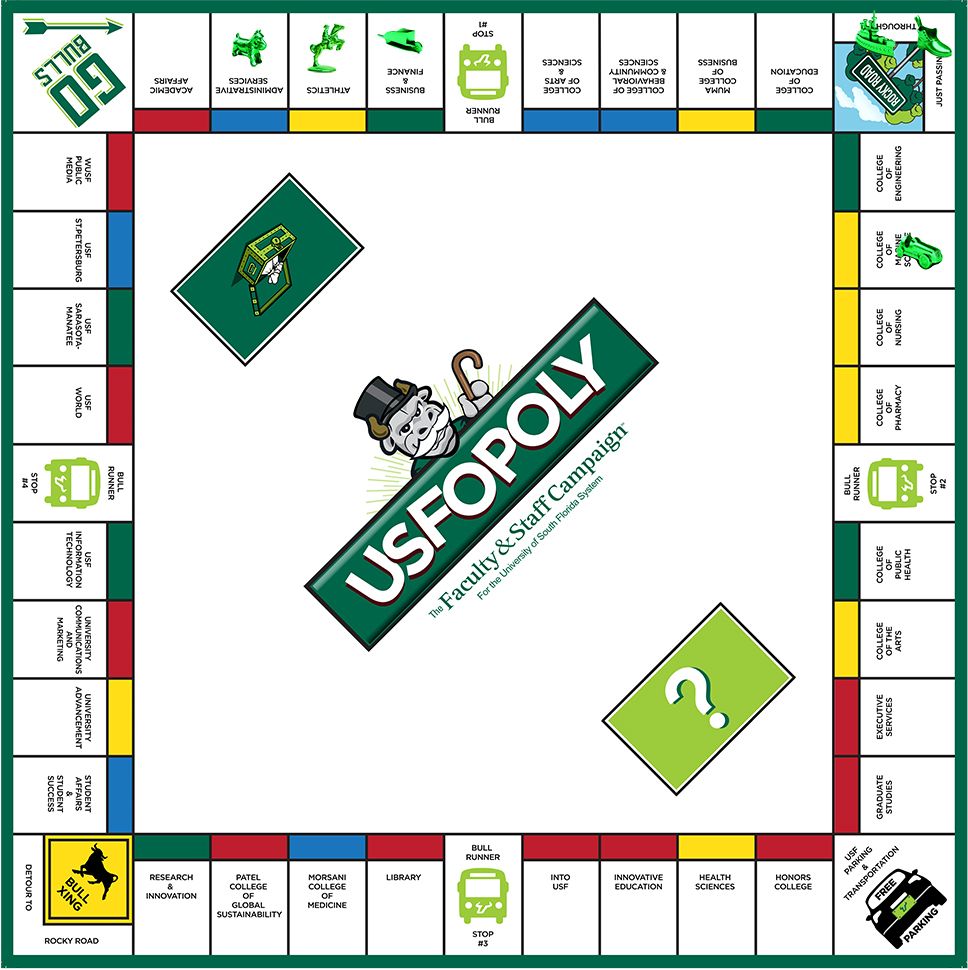 ---
BLUE Group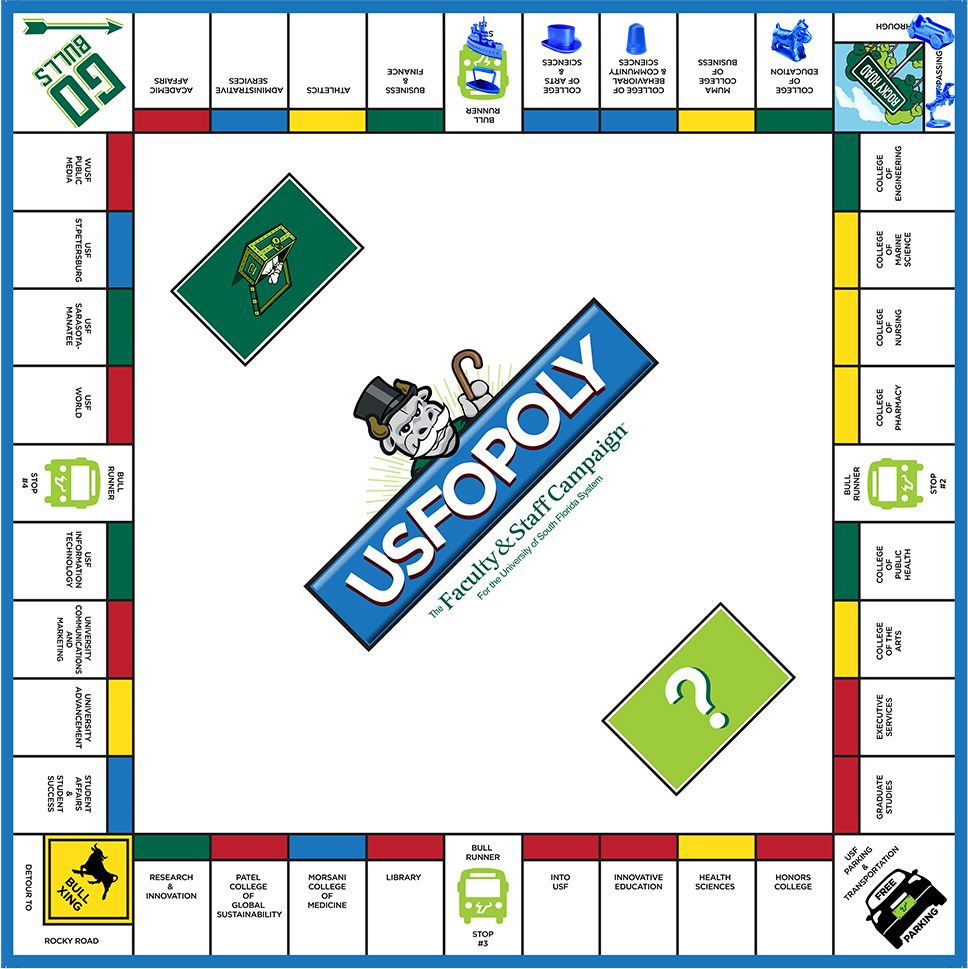 ---