PAR: Combining Psychology and Philanthropy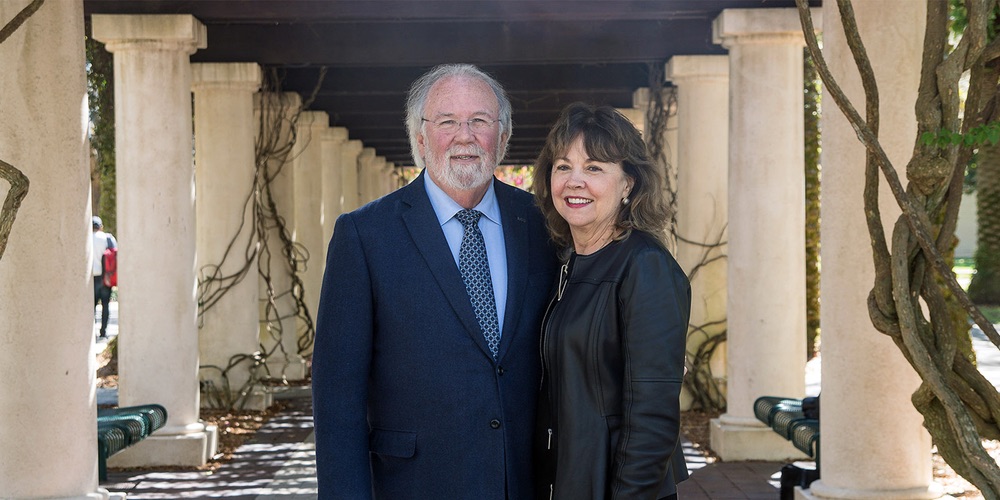 Like many entrepreneurs, R. Bob Smith III, Ph.D., and his wife, Cathy, started their business on a kitchen table. Armed with an idea and $2,500, they set up shop in their own home — claiming the kitchen table as their desk, closing in the carport to make a warehouse and commandeering the pool table to pack shipments.
The company, Psychological Assessment Resources Inc. (PAR), was an experiment, a side venture Bob pursued in addition to his own private practice as a clinical psychologist. At the time, Cathy worked as a psychiatric nurse at the VA Hospital and their oldest child, Kristin, was 1 year old. Money was tight for the newlyweds, but they refused to take out loans or accept investments for the business. They wanted to own the company completely and keep it debt free.
The whole family pitched in and life soon fell into a routine. Every morning Cathy would make a trip to the post office, kids in tow, to pick up orders at the P.O. Box. Bob's retired uncle volunteered his time to pack the shipments, and Bob would see customers at his practice by day, then work on PAR at night. Business was slow, but they persevered.
Forty-one years later, PAR is one the leading psychological test publishers in the world.
"We just feel very fortunate," says Bob. "We didn't think at the time or did we ever really envision that the company would be so successful."
But it certainly didn't happen overnight. It took five years to close their first major publishing acquisition, and another two until the couple could withdraw any money from the company.
"Once we were profitable and made sure our employees were well taken care of, we looked at each other and said, 'What can we do to help other people?'" says Cathy. "That moment was the birth of our scholarship at USF."
At USF, the couple has given more than $125,000 over 35 years to the College of Arts and Sciences' psychology department to support scholarships and research. They also collaborate with USF faculty and recruit psychology undergraduate alumni to work at PAR, including their first scholarship recipient, Tamara Freifeld.
"I received the PAR Excellence in Psychology Scholarship as a senior at USF," says Tamara. "The scholarship took a load off my shoulders by helping me pay for living expenses and books, but the best thing it did was help me get my foot in the door at PAR. Bob and Cathy gave me a rare opportunity to learn about the application side of psychology. I feel very fortunate to have discovered this company and be able to put my roots here, grow here."
After 25 years with the company, Tamara's tenure is certainly impressive, but it isn't out of place. Out of 67 employees, at least half of the "PAR family," as they call it, has been with the company for 10 years or more, and many for more than 20 years.
The Smith's philosophy is simple: Work hard, hire the best, take good care of your employees and they'll do the same for your clients.
One of the ways PAR recruits and retains employees is through their generous philanthropy program. The company currently supports more than 60 charitable organizations and is always willing to sponsor causes near and dear to their staff members' hearts.
"One of our PAR family members has Type 2 diabetes, so we do a diabetes walk every year," explains Cathy. "One of our main charities is Meals on Wheels. We've adopted a route as a company, and each week two employees run the route as part of their work hours."
Undergraduate internships offered at PAR are yet another example of how the Smiths are giving back to the community. Beginning in January of 2018, PAR is helping to train the next generation of professionals by offering paid undergraduate internships to USF psychology students.
"The generosity of community partners like Bob and Cathy Smith and PAR means a great deal to us," shared College of Arts and Sciences Dean Eric Eisenberg. "PAR's continued support has a lasting impact on our students, their ability to pursue academic dreams, and ultimately their contribution to our community."
Thanks to valued community partners like PAR, more than 100 students in the College of Arts and Sciences are currently engaged in undergraduate internships, granting them opportunities to gain valuable hands-on experience that will help them secure a position in their intended professional field.
"We like to say that giving is in PAR's DNA," says Bob. "Our staff takes such pride in being part of a company that helps people, both through our products and our commitment to the community."
But no matter how far the company has come over the years, PAR is never far from its roots. Inside one of the company break rooms, you can find a small medallion inscribed "PAR was founded here in 1978" attached to the actual kitchen table where the dream began.