The Opportunity to Choose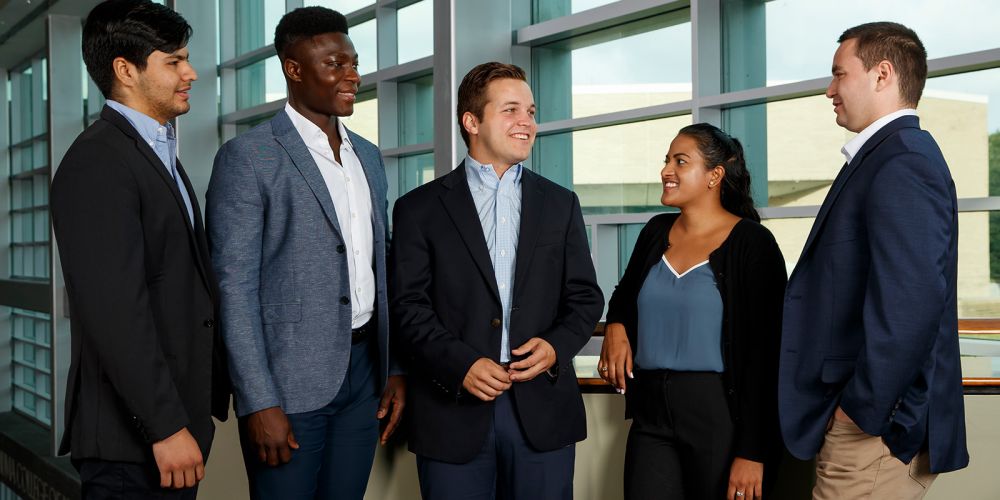 As a student, the two experiences that had the biggest impact on Noah Shaffer '17 were his involvement with the Real Estate Society and an unpaid internship with 3 Properties, a commercial real estate brokerage firm.
Together with the firm's partner, David Sobelman, and USF professor and Real Estate Society faculty advisor, Greg Smersh, Shaffer helped develop a statistics-based algorithm to value triple-net leased properties.
"It was a great learning experience, and it ended up causing me to stay with the company long-term," said Shaffer, who now serves as senior director of asset management at one of Sobelman's other companies, Confidant Asset Management, while pursuing an MBA at USF.
Recognizing how pivotal his experiences with the Real Estate Society and his internship were to his career success, Shaffer wanted to provide future students the ability to have similar experiences.
To that end, he established the Shaffer Family Endowed Scholarship, which will be used to offer scholarships to students in the Muma College of Business on the university's Tampa campus. Shaffer said his reasoning was twofold.
"Spending time organizing or attending networking events was critical to my career development, so the first component is I'd like students to be able to get more involved in the community or professional organization that corresponds to their major and career interest," he said.
The second component is allowing students to take internships that would most benefit their careers, rather than being forced into one that is paid simply because of a student's financial requirements. "I had enough of a support structure that I didn't have to make a decision based on income," said Shaffer. "The goal of the endowment is to provide a similar circumstance for students who currently don't have that for themselves."
Though a recent graduate, Shaffer feels it's important to stay involved with USF.
"Helping the next generation of students grow takes alumni involvement, giving back to the university and spending time engaging with the current student body," he said.