Caring for the Caregivers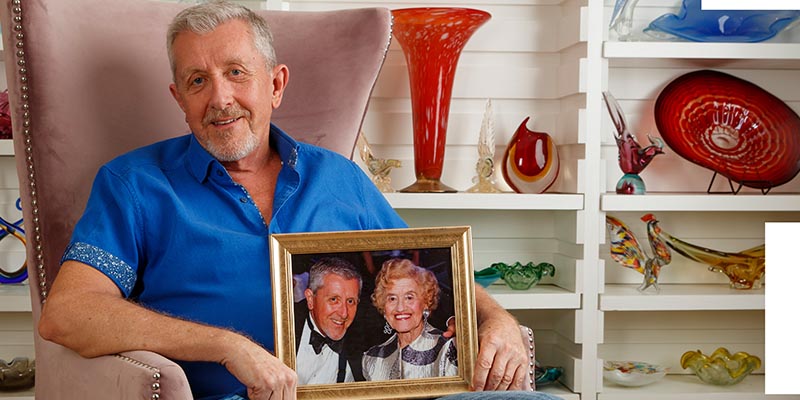 They have tough jobs – caring for the sick, administering medications, coordinating treatment, and even delivering babies. Nurses comprise the backbone of most hospital care, but a national shortage is creating a desperate situation in Florida as an influx of patients flood understaffed hospitals.
One longtime USF Sarasota-Manatee (USFSM) supporter, Phil King, recognized this as an opportunity to make a huge impact. Inspired by his close friend and philanthropic mentor Betty Schoenbaum, King pledged a $250,000 estate gift to create an endowed scholarship to help students graduate in the USF College of Nursing program on the Sarasota-Manatee campus.
Betty, along with her late husband who founded the Shoney's restaurant chain, helped raise tens of millions of dollars for charity, established many nonprofits to promote health and education for low-income families, and gave away thousands of scholarships, including the Alex and Betty Schoenbaum Scholarship at USFSM. Shortly after King finalized his gift to the university, Betty passed away - just a few weeks shy of her 101st birthday. King's scholarship will be presented to future nursing students at USFSM in Betty's honor.
Created through a partnership between USFSM and the USF Tampa College of Nursing, USFSM began accepting freshman pre-nursing students this fall with the goal of graduating a cohort of 50 with a bachelor of science in nursing (BSN) in 2022. Although a lot of nurses begin practicing with only a two-year associate degree in nursing, studies show a clear correlation between more educated nurses and better patient outcomes. A huge factor holding many nurses back from pursuing the four-year BSN degree is the cost of tuition.
The Phillip D. King Endowed Scholarship will help overcome financial roadblocks by supporting nursing students for up to four years. King hopes it will empower more students to pursue a BSN and fill a deep need for nurses within the community.
"I have always had such respect for nurses," he said. "When my first partner was sick with cancer, they worked very hard and took excellent care of him. Nurses are true caregivers." Through his generosity, King is providing much-needed support and care for our nation's best caregivers. A gift that is sure to touch the lives of nurses – and their patients – for generations to come.