A Boost for Promising Female Scholars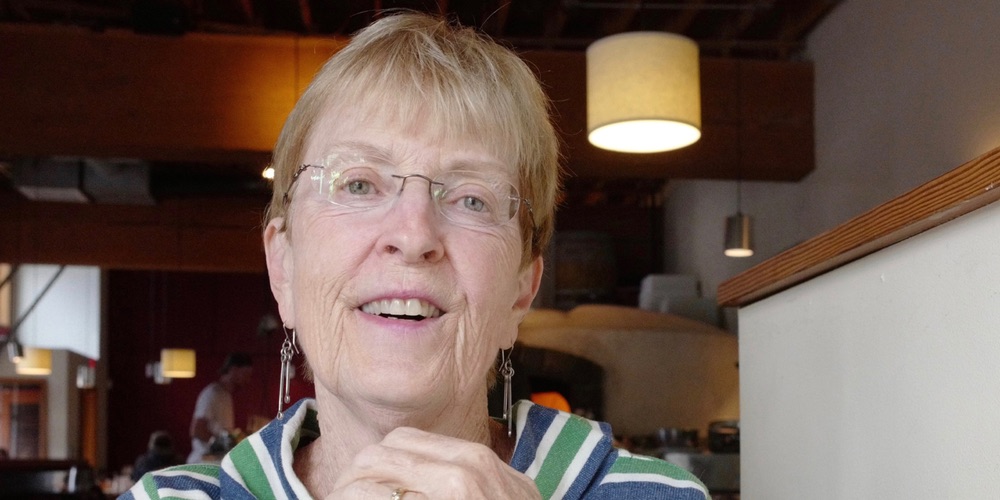 Not long ago, Jane Applegate was reading a book about the history of the women's movement by New York Times columnist Gail Collins, When Everything Changed.
"And as I read that book, I thought, 'Hmm, this is me. This is my life,'" she said, explaining there was only one female faculty member in her department at Ohio State University's College of Education when she began her doctoral program in 1975.
Despite the relatively limited career options that were available to women in her era, Applegate said she was fortunate to have a lot of family support and made her way as a student and into a career in higher education with relatively few financial burdens.
Recognizing her good fortune, Applegate, who served as dean of the USF College of Education from 1997–2001, knew she wanted to do something to advance women at USF. But it wasn't until a couple of friends pointed her toward Women in Leadership and Philanthropy (WLP) that she found the right fit for her gift.
Applegate strategically designed a blended gift to WLP, which includes annual gifts from her IRA's required minimum distribution and a deferred gift that names WLP as well as the Osher Lifelong Learning Institute as beneficiaries of her retirement account.
Her deferred gift will enhance the WLP/Dr. Jane Applegate Promising Scholar Award, created in Fall 2019 through a gift from her IRA, which provides financial support to doctoral students at dissertation through the WLP Scholarship program.
When asked why she wanted to support doctoral students, and in particular female doctoral students, Applegate pointed to her own experiences.
"Well … at one time, I was one," said Applegate. "As time has passed, and as I have met more and more women who want to make contributions in higher education and to research and academic life, I have seen firsthand some of the financial challenges they have had to face."
Applegate has witnessed her doctoral students struggle to finish their program in the face of divorce and new babies.
"Those are two of, I'm sure, hundreds of examples of women who had difficulties as they earned their doctorates," said Applegate.
Life struggles aside, Applegate said just the act of researching and writing a dissertation can bring unexpected costs, from travel to materials to lab time.
"So, you know, a little extra money can always be useful," she said.
Over the course of her career, Applegate said she "has had every job there is to do in a College of Education."
"Everything I've done, I've benefitted from in so many ways," she said.
Applegate earned her bachelor's, master's and doctoral degrees at Ohio State University, and then was tapped by the Ohio Department of Education to analyze every education program in every university in the state in an effort to "transform teacher education in the state of Ohio."
"I had a very specific and narrow view, and this broadened my view, and I think helped me in so many ways when I went into administration," she said.
From there, Applegate went into university life, serving as a professor at Kent State University and dean at West Virginia University before coming to USF as dean of the College of Education. She was the first female dean of the college and one of only eight female College of Education deans in the country at the time.
During her tenure as dean, Applegate oversaw the opening of the new College of Education building and the launch of the Master of Arts in Teaching as well as forged new international partnerships.
After she stepped down as dean and until her retirement in 2013, Applegate served the university as a professor of teacher education/English education.
"After I left the dean's office, being a former dean and full professor was the icing on the cake," she said, explaining how her junior colleagues would come to her for advice and guidance in a way they couldn't when she was dean.
Applegate looks forward to getting more involved in WLP initiatives in the coming years. Thanks to her blended gift, Applegate can see the impact her support is making today and know her legacy will help advance her WLP scholarship recipients well into the future.
"I'm looking forward to the opportunity to actually give that first gift and actually be there and meet these young women. That's going to be very satisfying," said Applegate.