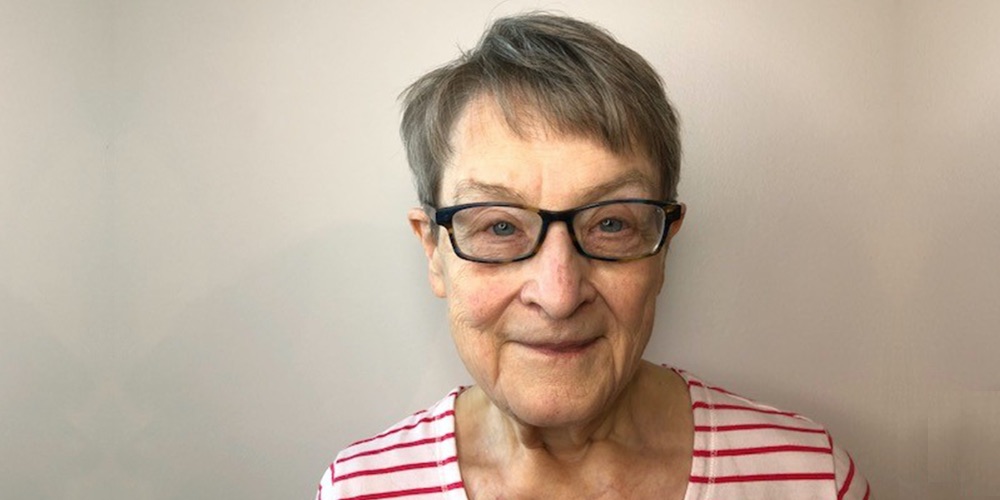 November 9, 2020
For nearly 20 years, the dulcet radio waves produced by WUSF Public Media have been Cynthia Faulhaber's constant companion.
A dedicated listener, Faulhaber tunes into both WUSF 89.7 and Classical WSMR 89.1 every day. As Tampa's flagship National Public Radio member station, Faulhaber trusts WUSF 89.7 to provide "high value" news coverage. When it is time to relax, she switches over to Classical WSMR 89.1 for a mix of locally curated and hosted classical music that is freely accessible to everyone.
"Look up loyalty in the dictionary, and you'll see Cynthia's picture," said Scott Nolan, senior director of development for WUSF and a long-time friend of Faulhaber. "When Cynthia supports a cause, she really gives herself over fully to it. That's the kind of passion and drive she brings as a supporter of WUSF. Three campaigns on two stations every year, we can always count on her participation."
A retired attorney, Faulhaber is a staunch supporter and philanthropic leader of causes that capture her heart.
While living in Michigan in the '90s, she joined the Children's Leukemia Foundation (CLF) of Michigan, became president of the board and helped raise a $1 million endowment fund. Faulhaber's service spanned nearly a decade and included board chair, secretary and executive committee member.
In Florida, Faulhaber's philanthropy has focused on helping abused, abandoned and neglected children. As a Guardian ad Litem, she stood as a powerful voice for vulnerable children in the community. She has also worked extensively with the Suncoast Voices for Children to provide for the unmet needs of children in Pinellas and Pasco counties. At Suncoast Voices, she served as a member of the board, the Request Committee and eventually president of the board and acting executive director. She guided the organization through their first two gala fundraisers and played an instrumental role in selecting the next two leaders of the nonprofit. Through her devoted service, the organization has bloomed, significantly advancing its impact on the community.
"If I see a way to help, I want to do it," Faulhaber said, humbly describing her philanthropic philosophy. "It's that simple — seeing and responding to a need."
For WUSF, Faulhaber's commitment to keeping public radio freely accessible knows no bounds.
In response to recent funding shortages, Faulhaber has stepped up in a big way by joining the WUSF Public Media Leadership Society.
"The Leadership Society is comprised of WUSF's most generous supporters," said Nolan. "They are the insiders and philanthropic leaders. In a time when society is experiencing the decline of journalism, public radio is growing and thriving thanks to support from our incredible Leadership Society donors like Cynthia Faulhaber."